10 August 2022
Where can I find vegetarian, vegan and gluten-free food in and around Ronda?
10 to 15 years ago, if asked that question, I would have said "practically nowhere", but things have changed dramatically here in the Serranía de Ronda.
I have a vegan step-son and a vegan niece and finding vegan options used to be a nightmare. Even sourcing vegan ingredients from supermarkets was problematic. In restaurants waiters would routinely suggest a salad, forgetting that Spanish salads typically contain boiled eggs, tuna, cheese or small pieces of ham and there was very little understanding of what "veganism" means.
With vegetarian family members, in the past, it used to be almost as bad. All there really was, were salads or dull pasta dishes.
Gluten-free has proved to be less of a problem. Supermarkets stock gluten-free beer, bread, cakes, burgers and other items. Mercadona is particularly good, but Super Carmela and Supeco aren´t far behind. Surprisingly the German discounters ALDI and LIDL offer very little in their Spanish stores (in Germany the situation is much better).
Several bars and restaurants also offer gluten-free bread as well as gluten-free beer, which pleases my son-in-law, Carlo, a great deal when he visits from London, where the gluten-free beer option is quite limited.
So, in answering that question "Where can I find vegetarian, vegan and gluten-free food in and around Ronda?" nowadays, my answer is not the same. It's a different story altogether.


Vegetarian – Vegan – Gluten free food options in Ronda
Restaurante Bifana – Calle Comandante Carrasco s/n, near the bus station, is a vegan restaurant which also serves animal products for carnivores.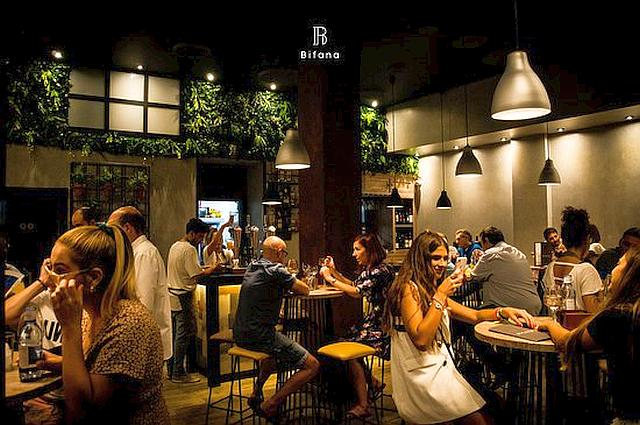 On Its current menu (July 2022) the highlights are Tabule, Onion, tomato and raisin salad, Fried aubergine with cane sugar honey, Tomato with extra virgin olive oil and garlic, Vegetable croquettes, Quinoa salad and Hummus with vegetables of the day.
---
Cafetería las Campanas in Plaza de Socorro proudly boasts that it is gluten-free. It's a delightful place to sit outside and watch the world go by and not that expensive, given its location in one of the main squares in Ronda.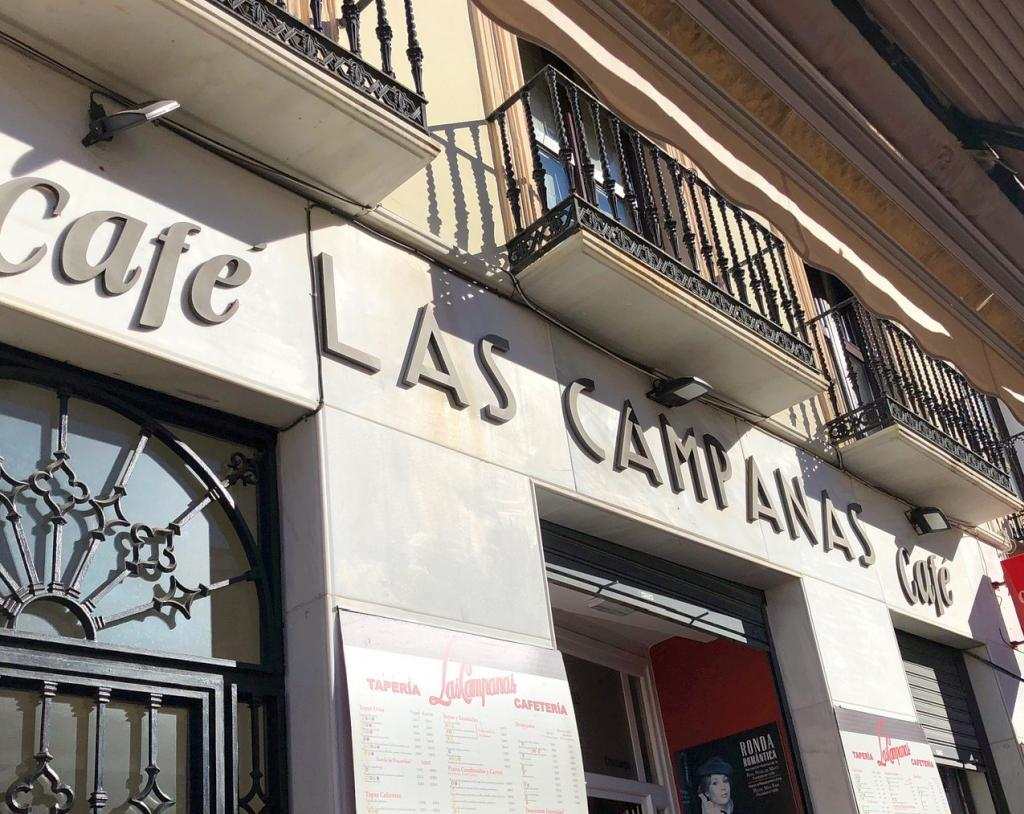 Restaurante Abades, behind the Plaza de Toros at Paseo Blas Infante 2, has recently reduced its vegan options which is a great shame as it used to have the most diverse menu for non meat/fish eaters.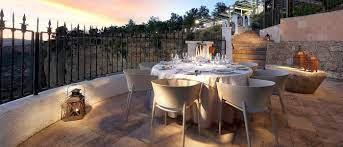 Restaurante Abades, Ronda
Café Bar Murillo at Calle Santo Tomás 1, in the up-and-coming San Rafael district of town, also offers "opciones vegetarianas y veganas". I've been there a few times. Great food at local prices. Clean, modern and busy with locals which is always a good sign.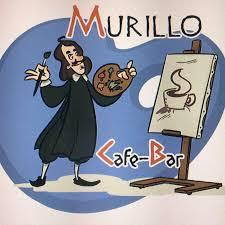 Cerveceria el Bandolero on Plaza Ruedo Alameda 29, is located in the popular Barrio San Francisco to the south of the town. Rafael, whom I first met 21 years ago when he was a young waiter in another bar nearby, now owns his own place, together with his uncle.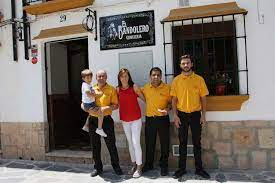 They also offer "opciones vegetarianas, veganas y sin gluten". Sitting on the square over the road from this tiny bar, is a delightful experience. Good food at sensible non-city-centre prices.
---
Most Pizzerias will adapt their vegetarian options to make them vegan.
The outstanding pizzeria in Ronda is Il Forno a Ligna on Calle Tiendas 24. Omar, Italian and still in his twenties, is most accommodating.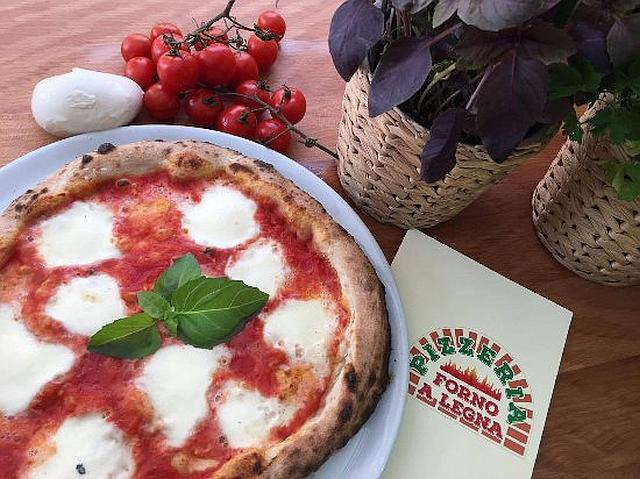 ---
Pizzeria Michelangelo on Calle Lorenzo Borrego 25, just off Plaza del Socorro, is also very good value.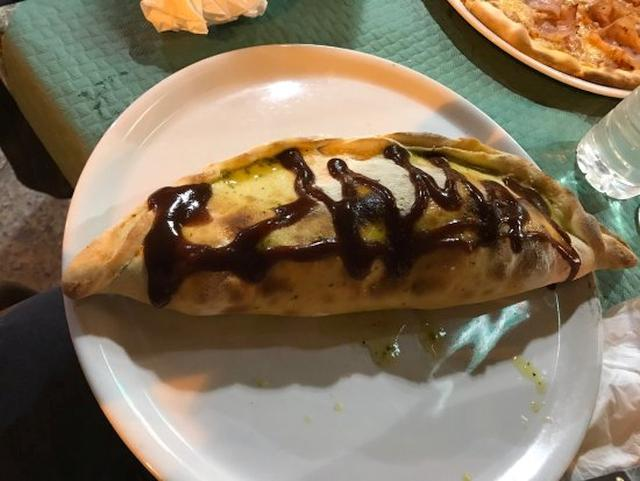 ---
Other restaurants in the Serranía de Ronda that serve vegetarian, vegan and gluten-free food
Since good restaurants invariably cook meals from scratch, many chefs are happy to adapt their standard dishes to make them conform to vegan or vegetarian criteria. So , for example, the scrambled eggs with asparagus and Iberian ham can be made a delicious vegetarian dish simply by asking the waiter to cut out the ham. The same goes with many other dishes. Salads and soups often have a sprinkling of ham or something else. The key here is just ask the waiter!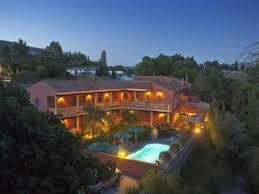 Restaurante La Cascada
All those years ago, when my afore-mentioned vegan step-son was living with us for several months, we found Iain at Restaurante la Cascada, inside the Hotel Molino del Puente, Partida Fuente de la Higuera, Carretera de Ronda km 26, a most accommodating chef. He was happy to prepare vegan meals just for Johannes and 10 years on he was happy to do the same for my vegan niece Dana. Needless to say, we have eaten there a lot in the last dozen years.
Further afield
In Gaucin, La Tienda Verde is a shop specialising in healthy, eco-friendly food products, always has a wide range of vegan products available and Restaurante Azulete, Calle Toledillo 13, has great reviews for its vegan food.
In tiny Atajate, the smallest village in Málaga province, is the outstanding Restaurante Audalazar on C. Nueva, 4. They offer a great menu with Arabic influences, including several vegan and vegetarian options.
Key words in Spanish
Vegetarian = vegeteriano (male) – vegeteriana (female)
Vegan = vegano (male) – vegana (female)
Gluten free = sin gluten
Celiac = celiaco (Male) – celiaca (female)
***
So, all in all, vegetarian and vegan food, and gluten-free options in and around Ronda are fairly easy to find. I am an omnivore but I often eschew meat and/or fish and go for a vegetarian or vegan dish. I love it!
I hope you find my recommendations helpful.
¡Buen provecho!
and please, feel free to leave a comment or suggestion to help other people get the most out of their eating experience during a visit to Ronda and the surrounding area.