By Paul Whitelock
7 July 2022
I've lived in the Ronda area for 14 years and know the City of Dreams like the back of my hand, so I wasn't expecting too much from this audio guide. How wrong could I be?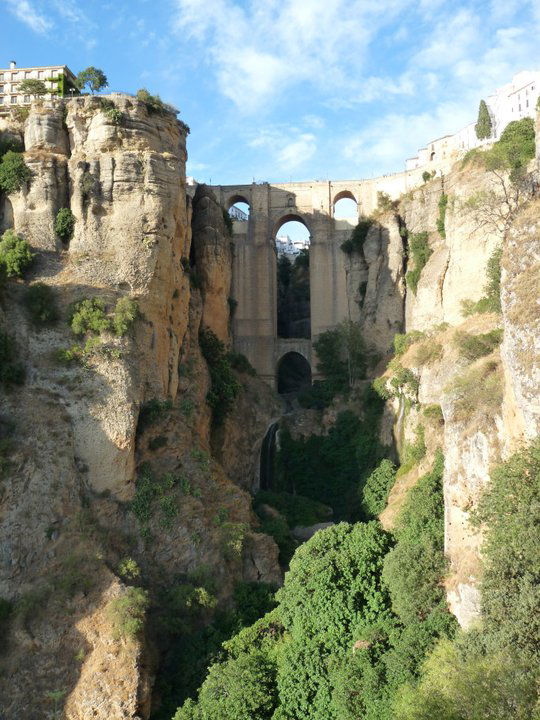 Although I was familiar with every location included on this tour, I learned loads that I didn't know from this very thoroughly researched guide by Clive Muir, of the website Ronda Today (www.rondatoday.com). In particular, the historical aspects.
When you start the tour via your mobile phone, Clive's voice is easy on the ear and the accompanying music by local professional guitarist Paco Seco made for a very pleasant couple of hours.

We broke our journey in the Barrio San Francisco, where we had an excellent late breakfast at Bar Sánchez by the Almocabar Gate.
I was accompanied on the tour by friends Brenda and Jeremy White, who own property locally and have been coming to the Serrania de Ronda regularly for over 20 years. Like me, they thought they knew all there was to know. They were also wrong.

At the end of the tour, we gratefully sank a refreshing beer in Bar El Rincón de la Manzanilla on Calle Virgen de Los Remedios and discussed the audio tour we had just taken.

"I enjoyed the tour very much," said Brenda, "although I felt some of the historical information was a bit long-winded."

"I disagree entirely," responded Jeremy. "I found the history sections fascinating and I learned a lot."

We all agreed that we had spent a delightful morning and had enjoyed the whole experience immensely. Strangers to Ronda would find this audio guide fascinating, as well as informative, we felt.
You can get it here:
Ronda, Andalucia's 'city of dreams': A walking tour » Ronda audio tour » VoiceMap
This review first appeared on Ronda Today.