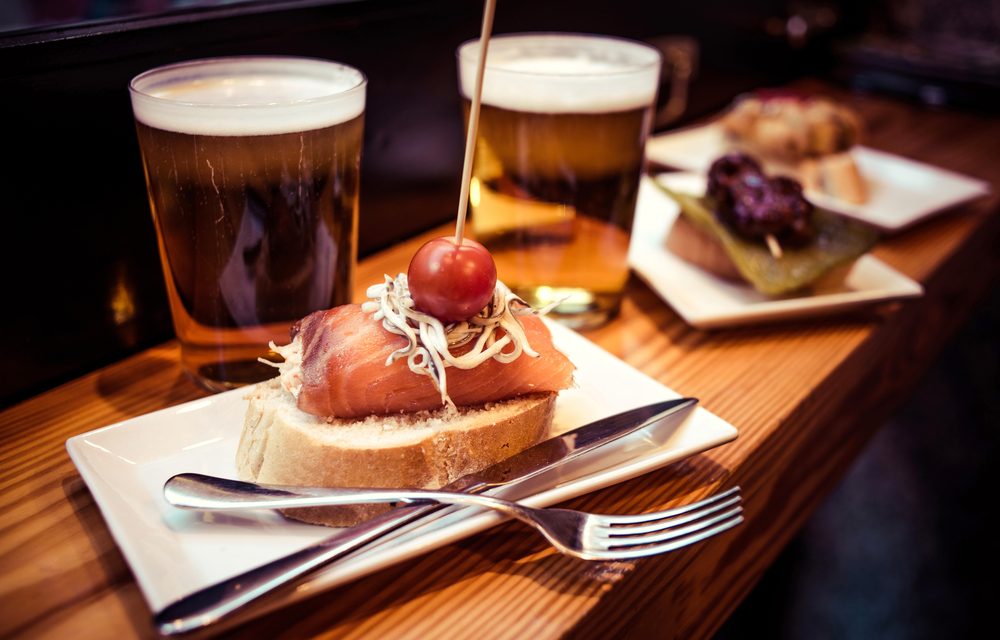 De tapeo en Ronda
Friday, July 1, 2022
Tapear is all about the tapas, whereas an English pub crawl is all about the beer. For older English folk it's about sampling a range of cask ales, easy in the northwest of England where I used to live. For younger people it's about guzzling as much disgusting lager or IPA as possible to get as p****d as possible.
Whilst I have to confess, I've participated in both English versions, I much prefer the Spanish option. So, off we went. Rather than go to the tried and tested bars we know from over a decade of living here, we decided to try out new places.
We started at Bar Mimanuela in Plaza Carmen Abela. It used to be a jeweller's but since the pandemic it has opened as a rather stylish but unpretentious café bar with a lovely terrace outside the Caja Rural.
A beer and two tapas each for 13 euros was perfectly acceptable. Rita chose snails (caracoles) and mejillones. I had alcachofas con jamón and anchoa cantábrica.
Well-presented and delicious. The owners are delightful.
Inside they have a permanent exhibition of paintings by Elaine Moore, an English artist long resident in Ronda and a good friend of ours.
We then shuffled up Calle Tiendas to Bar Bodeguita, also unknown to us. And guess who was sitting there talking on his mobile? None other than Michael, who was to blame for me meeting the Meter Maid (yes, you guessed it, her name is Rita!) at the Feria de Pedro Romero in September 2008.
We hadn't seen Michael for a while so after warm hugs (Rita, not me!) we joined him at his table. Serendipitously he had been on the phone to Malcolm, who is the husband of the afore-mentioned artist Elaine Moore. They were on their way to join us! ¡Qué coincidencia!
Another friend, Hilde from Belgium, was also on her way.
At the table next to us I recognised Maria, a customer of one of my locals, Venta El Puente in La Indiana.
After a beer and a tapa and some catching up, Rita and I moved on to Bar La Flamenka, which in a previous incarnation had been my internet café of choice back in the day before smartphones and WiFi at home.
The terrace was full, so we sat at a table for two just inside the door. I kept noticing this fat, long-haired, old guy sitting opposite a beautiful, elegantly dressed septuagenarian lady! Oh! Blimey! They were us reflected in a mirror!
Also in that bar was Eduardo, another customer from Venta El Puente. Guess who he was with - Nerea, a waitress from said bar. It was the bar's dia de descanso. I later established that Nerea and Eduardo are an item.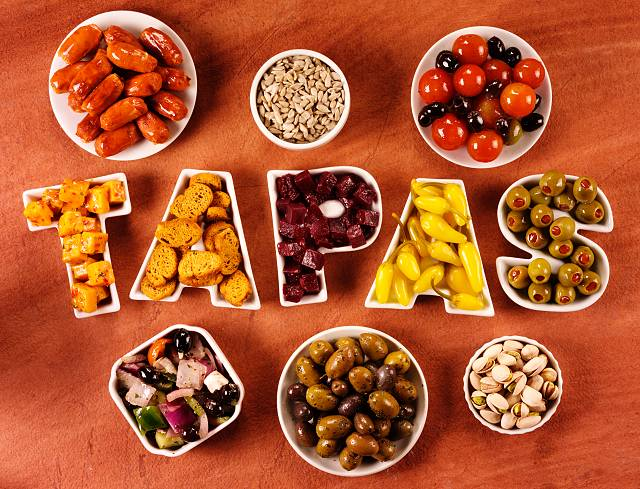 The tapas here were arguably the best so far. Again, we had two each plus a drink. 12 euros.
Next up was El Almacen. The last time I'd been there was that fateful night with Michael in 2008 when I later met Rita. It was under different management back then. I gather it's now the hottest place in town.
We had a beer and a tapa each – 7 euros.
It was now quite late, so we decided to head for home. On our way back to the car we passed Pizzería Michelangelo. Sitting outside were Manolo (El Corcho) and his wife Carmen, the owners of Venta el Puente, the local I mentioned earlier. What a great night.
I must add that Rita's beers were cervezas sin, as she was driving.
Further reading: