Going out for breakfast is a trend catching on amongst tourists also. Many accommodation deals don't include breakfast, so you have to pay on top, typically between 5 and 10 euros per person, although the parador hotels charge an eye-watering 17 euros per person!
So, if you are in the area on holiday, it makes sense to go out for this first meal of the day.
Here are Paul Whitelock´s recommendations for the dozen best breakfasts in and around Ronda.
Bar Ankanita (formerly Bar Stop), Estación de Benaoján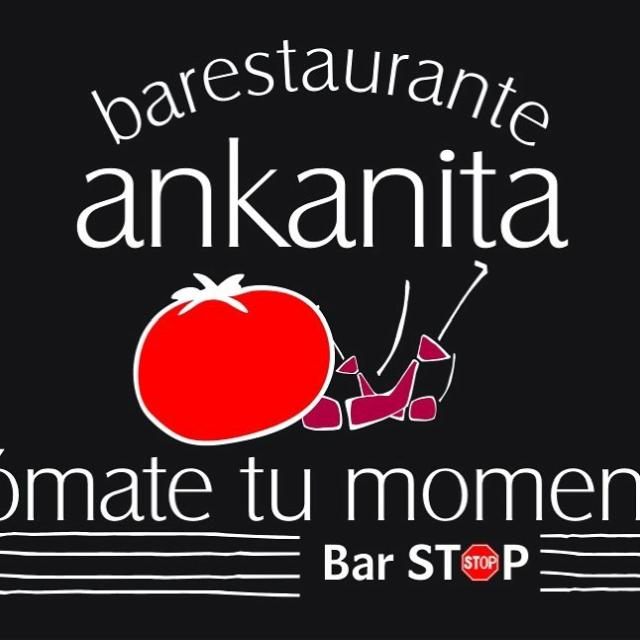 This popular bar by the railway station in Benaoján opens at 7 am every day, and breakfast is available as soon as the local baker delivers his molletes, rustic bread and baguettes.
Breakfasts here are typical for this area, involving zurrapa, pates, ham, cheese, etc. Prices are good too, with coffee still at 1 euro and a chupito also 1 euro.
Cafetería Blanco y Negro, Ronda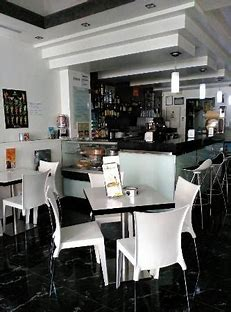 Only discovered this gem last autumn. Super breakfasts and tasty coffee. Clean and modern too. Usually busy with well-dressed Spaniards, a good sign.
---
Cafetería Las Campanas, Plaza del Socorro 17, Ronda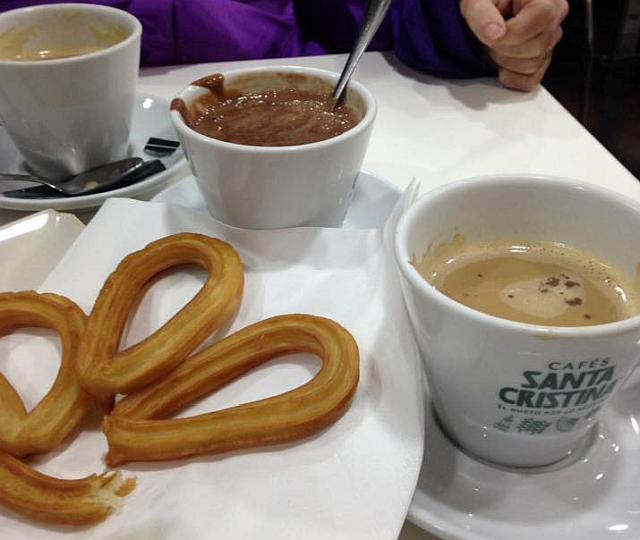 The only affordable place on this town centre square. They only use gluten-free products, which is a bonus for coeliacs and other gluten-intolerant folk.
Again, a traditional offering, but sitting outside on the terrace and watching the world go by is very entertaining.


Casa del Jamón, Calle Jerez 16, Ronda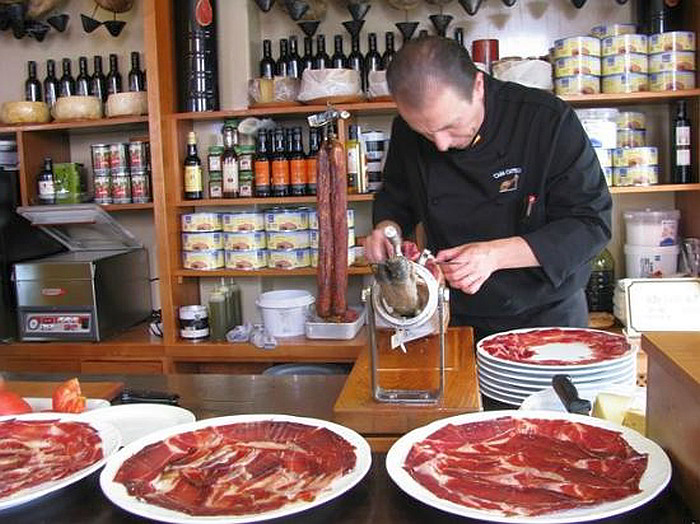 This is a really stylish place, a delicatessen really. They sell a wide range of local products, including local wines, in what is a museum of interesting artefacts, from old records to typewriters, and paraphernalia from the 20th century and earlier.
The breakfasts are rather special. We always have a serrano, which comprises a baguette with serrano ham plus coffee for 3.50 euro. Our vegetarian friend either goes for a nice payoyo cheese or tuna in place of the ham. If you get there early enough, they even have pan centeno (wholemeal) and pan de cereales.
---
Bar Restaurante Entre Ascuas, Plaza de la Constitución 2, Montejaque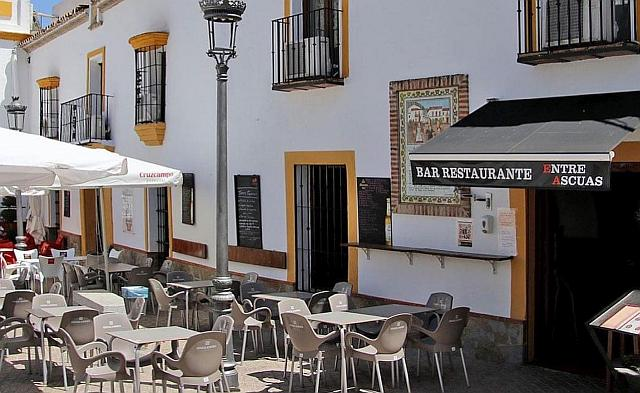 This busy bar, adjacent to the Hotel Palacete de Mañara in the square in Montejaque, offers traditional breakfasts, but also a huge mollete stuffed with smoked bacon and two fried eggs. Delicious. You can switch the eggs for cheese, the favourite of my English builder friend Kevin and sidekick Stewart.
Reasonable prices and great value.
---
Bar La Fragua, Carretera de Campillos 2, Ronda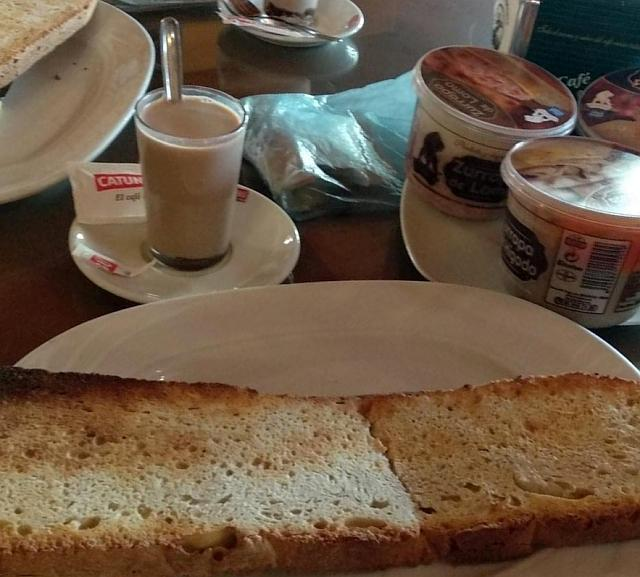 Located close to the garden centre, Viveros Gómez, by the large roundabout to the north of Ronda. We probably go here more often than anywhere else.
They also offer a mean bacon and egg mollete, as well as typical Andalusian fare. And they have great coffee.
Owners Antonio and Charo and waitress Nati are so cheerful, it makes you feel ashamed if you are not.
Great terrace at the back and it's always cheaper than you expect.
Icaro Cafetería , opposite Aldi, Ronda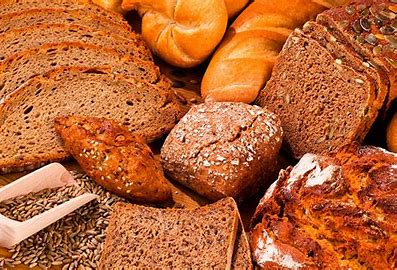 Another recent discovery. This cafe, run by the charitable foundation Asprodosis, has its own in-house bakery, as well as the modern cafe itself. An amazing choice of breakfasts. Also speciality teas.
Always busy.
---
Restaurante Las Maravillas, Carrer Vicente Espinel 12, Ronda

This delightful restaurant at the bottom of Calle La Bola (Carrer Vicente Espinel) lives up to its name. The breakfasts here are unique in my experience. Not traditional at all, but modern tiered and skewered slices of toasted bread with a range of fillings.
I chose the vegetarian option the last time I went and it was delicious.
More expensive than most places, but worth it occasionally. Our bill for two with an extra coffee each came to around 16 euros.
Sitting on the terrace at the front watching the world scurry or stroll past is a great way to eat a leisurely breakfast.
---
Bar La Melli, Plaza de la Constitución 3, Montejaque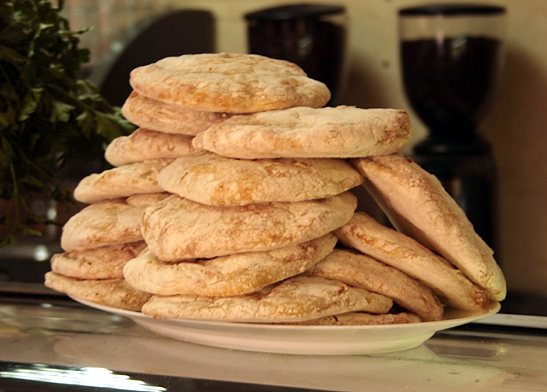 ---
E.S. Montecorto (petrol station) Km 101.5, Ctra. Ronda – Jerez, Montecorto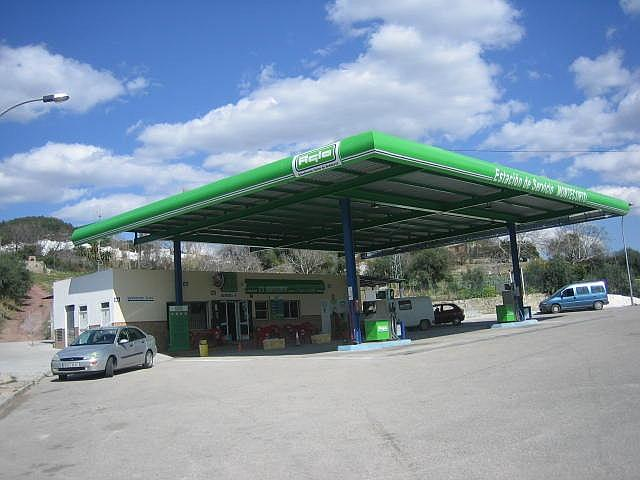 This petrol station has a great café and shop. A wide choice of breakfasts as well as great coffee and an amazing atmosphere. Villagers seem to use the café as a kind of meeting place or social centre.
There is also a general store and local products are on sale.
Recommended.
---
Cafetería Churrería Naranja, (opp. law courts), C. Médico Luis Peralta, 5, Ronda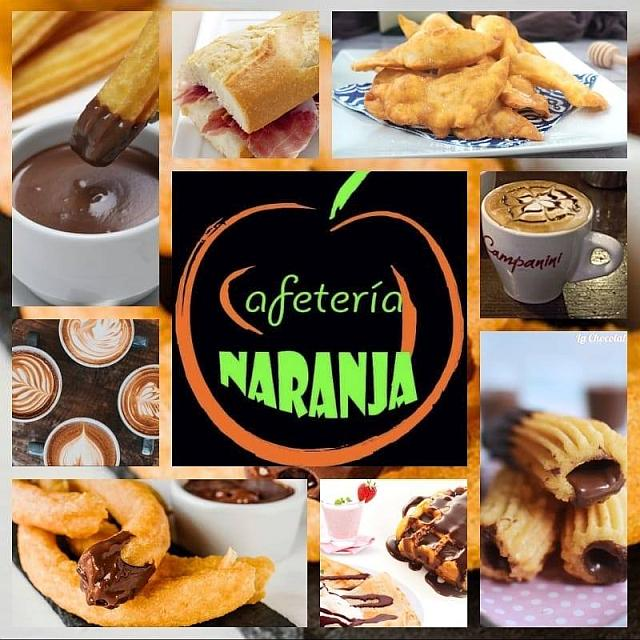 If you plan to breakfast here on a Sunday morning, either get there really early or forget it! There will be queues! This is possibly because they offer two types of churros – standard or made from potatoes. I love the latter – they're tastier and less fatty.
All served with a smile and reasonably priced.
---
La Ponderosa, (opp. Bus station), Pl. Concepción García Redondo, 1, Ronda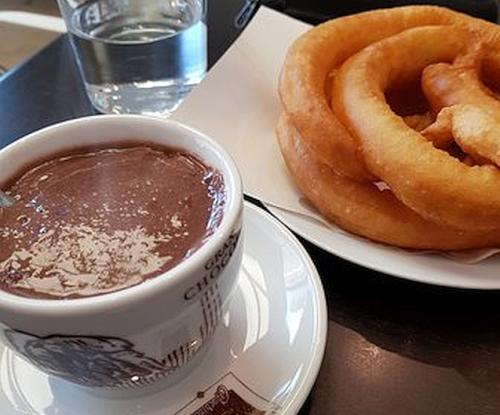 Another churrería, which is usually busy, especially at the weekends. A generous portion of churros, with or without chocolate, washed down with coffee and fresh orange juice, makes for a great start to the day, whether at 8 am or midday.
You can watch the coachloads of tourists of all nationalities that alight their buses here and then trail into town.
---
Bar Sánchez, Calle Imágenes, Barrio San Francisco, Ronda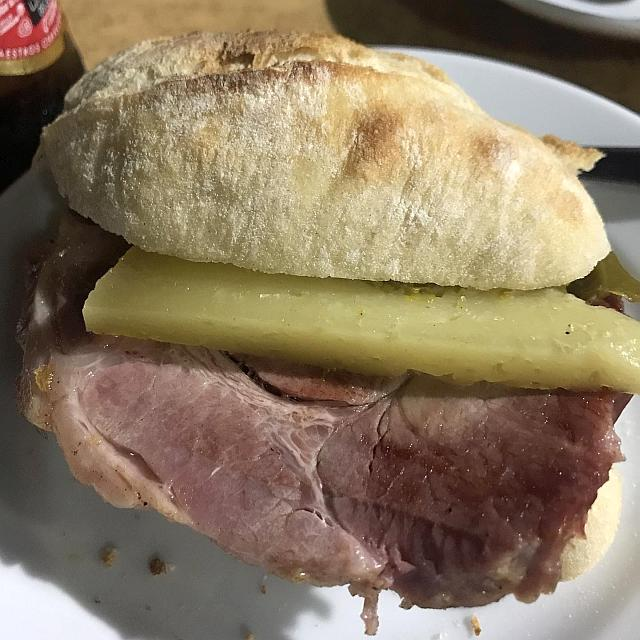 This small bar just inside the Almocábar Gate to the south of town is a delightful venue for a relaxed and cheap breakfast. Traffic free, you can enjoy this sheltered spot, as you munch on your delicious mollete con aceite y tomate (toasted flat roll with olive oil and pureed tomato) or tostada con zurrapa de hígado (thick slice of toasted rustic bread with liver pate).
This is a good place to pause if you are following "Ronda, Andalucía's City of Dreams: Walking Tour" (https://www.rondatoday.com/the-voicemap-gps-audio-guide-for-ronda/)
---
Venta El Puente, Carretera de Benaoján 91, La Indiana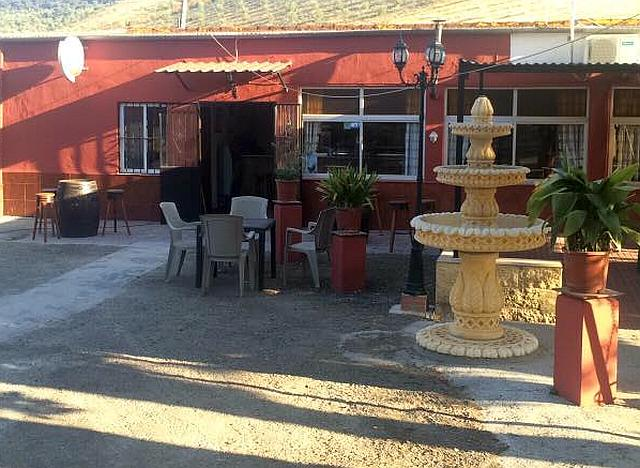 This roadside inn by the bridge over the River Guadalcobacín has a large terrace, plus an indoor dining room and offers traditional Andalucían breakfasts at a good price. Great coffee and freshly pressed orange juice.
There is also a children's playground.
---
Cafetería La Rondeña, C. Francisco de Goya y Lucientes 1, San Rafael, Ronda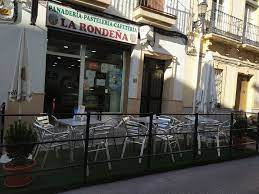 Very popular, this bar, owned by the wife of a civil guard, who often lends a hand when he's not on duty, has a fast turnover with a wide variety of traditional breakfasts at an affordable price.
Also, local products are on sale at the counter.
***
Well, those are my dozen choices of breakfast bars in the Ronda area. Sharp-eyed and numerate readers will realise that I have listed 15 establishments. Well, I couldn't leave any out!