Pablo de Ronda fell in love with Ronda the first time he visited in August 2000. By the end of 2001 he had bought an apartment in the Barrio San Francisco. In 2003 he bought a doer-upper nearby and did it up.
In 2005 his girlfriend of the time bought a house in the Las Peñas district and Pablo, by this time retired, "reformed" it for her.
In 2008, single again, he met the girl of his dreams and moved out to live permanently in the Ronda area. He married his "Meter Maid" in 2010 and in 2011 they bought the house of their dreams just outside Ronda.
In 2020 he bought another doer-upper in Montejaque, a pretty pueblo blanco near Ronda and despite Covid-19, lockdowns, and other obstacles, he finished it earlier this year.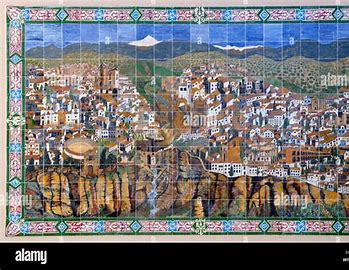 Although it's a city, with a current population of round 33,000, Ronda has always felt tiny. Just like Madrid, Berlin, Liverpool and London. Yes, London! They are really just big villages in the sense that most of what you want to see as a visitor is within walking distance.
In Madrid everything you want to see, eg Puerta del Sol, Plaza Mayor, Parque del Retiro, El Prado, Las Cortes, La Moncloa, is within walking distance or a short metro ride.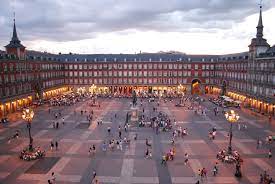 Plaza Mayor, Madrid (Photo courtesy Wikipedia)
In Berlin everything is centred around Checkpoint Charlie and the Alexanderplatz. Namely the Brandenburg Gate, the German Parliament, the Holocaust Memorial, the TV Tower, the remains of the Berlin Wall.
In Liverpool the Anglican Cathedral, LIPA (Paul McCartney's fame school), the gents toilets in the Philharmonic Pub, the Everyman Theatre and Paddy´s Wigwam (the avant-garde Roman Catholic Cathedral) are all on Hope Street. It's then only a 10-minute walk via Mathew Street and the Cavern Club to the glory that is the restored Liverpool Docks with its Granada TV Studios, Tate Liverpool and Liverpool Maritime Museum.
Even in massive London most of the sights/sites are close together. The Houses of Parliament, Buckingham Palace, Madame Tussaud's, Hyde Park, Harrods, Fortnum and Mason, the London Eye, the Royal Festival Hall, Tower Bridge and Shakespeare's Globe Theatre are easily managed in a couple of days.
Compared to the above-mentioned cities Ronda really is tiny. Here too, all you want to see is within walking distance. Parque de la Alameda, Plaza de Toros, Parador de Turismo, Puente Nuevo, El Tajo, Casco Antiguo, Palacio de Mondragón, Plaza Duquesa del Parcent, Almocabar Gate, the Arab Baths and the Casa del Rey Moro constitute a walk of a couple of hours.
But the main reason that it feels like a village is that you are always bumping into someone you know or used to know.
This week alone I bumped into Clive and Elisabet (ALDI), Antonio; Yaiza and Viviana (Décor Asia), Ian; Geoffrey (LIDL), Michael, Elaine, Malcolm and Hilde; María (Bar La Bodeguita), Nerea and Eduardo (Bar La Flamenca), Manolo and Carmen (Pizzería Michelangelo).So, La Ciudad Soñada or Ciudad del Tajo, as Ronda is sometimes called, truly is a village or even, maybe, a hamlet (aldea).
***
Note: Some of these people the "Meter Maid" and I met when we went de tapeo on the eve of mi día santo (Peter and Paul, 29 June). For more about that little "pub crawl", please read: De Tapeo en Ronda.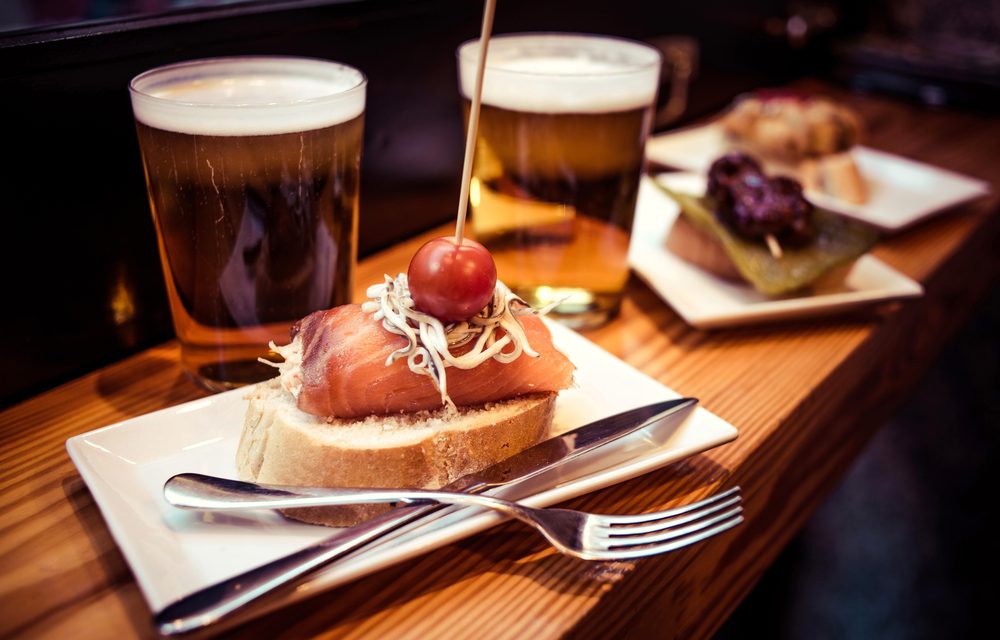 Other articles of possible interest are:
What's in a name? Pedro y Pablo