Just on the northern edge of the Serrania de Ronda is the Hotel Spa Cortijo Salinas. Sitting on a hill in the middle of nowhere between Montecorto and Zahara de la Sierra, this beautiful 4-star hotel enjoys stunning views of the reservoir below Zahara village, as well as the hills and mountains round about.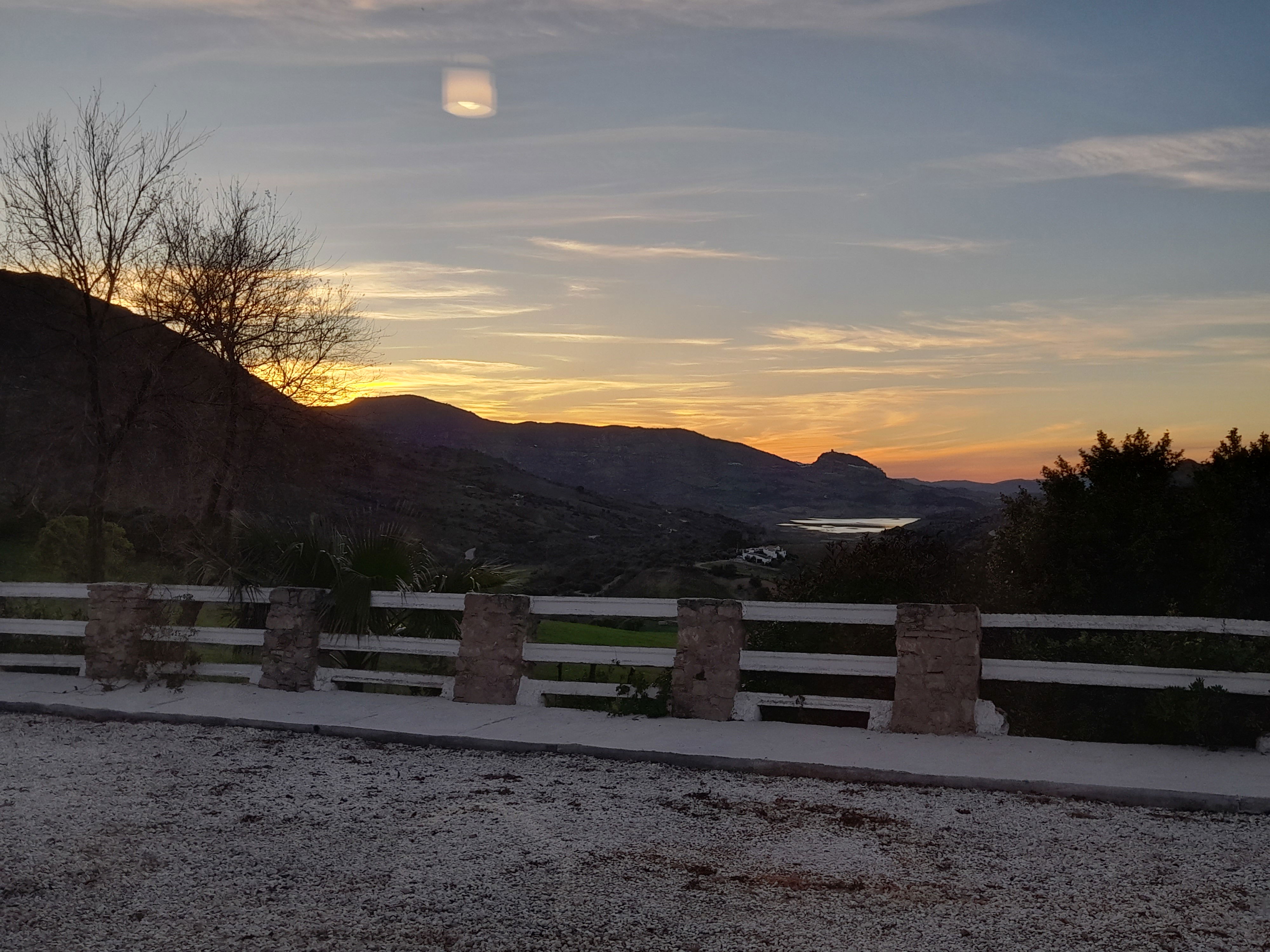 Our Italian neighbour, Biagio, is the recently appointed chef at the restaurant, so we decided to go along and try it out. Well, we were not disappointed in the slightest.
Restaurante Cortijo Salinas has just entered our top five restaurants in the area.
The food was delicious, imaginative and beautifully presented and there was wine from Ronda, as well as other regions of Spain.
And the bill was no more expensive than our other favourites: El Almocabar, La Cascada, Frank's (El Muelle de Arriate) and Las Maravillas.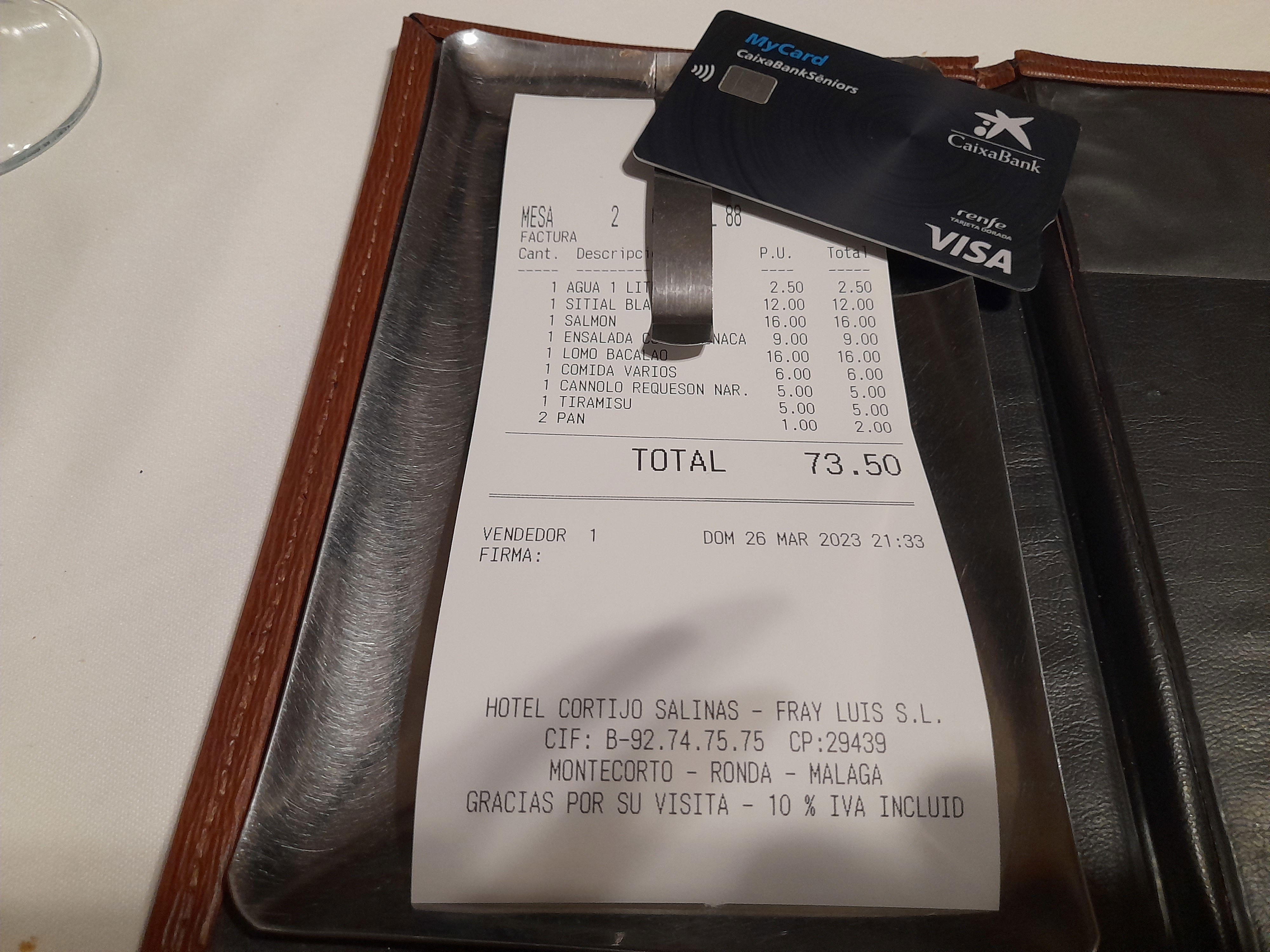 What we chose
For starters Rita went for one of the specials, pastel marroquí, triangular mille feuille parcels stuffed with Moroccan chicken and almonds, and I chose a salad of mixed leaves, fruits and nuts. Just the ticket!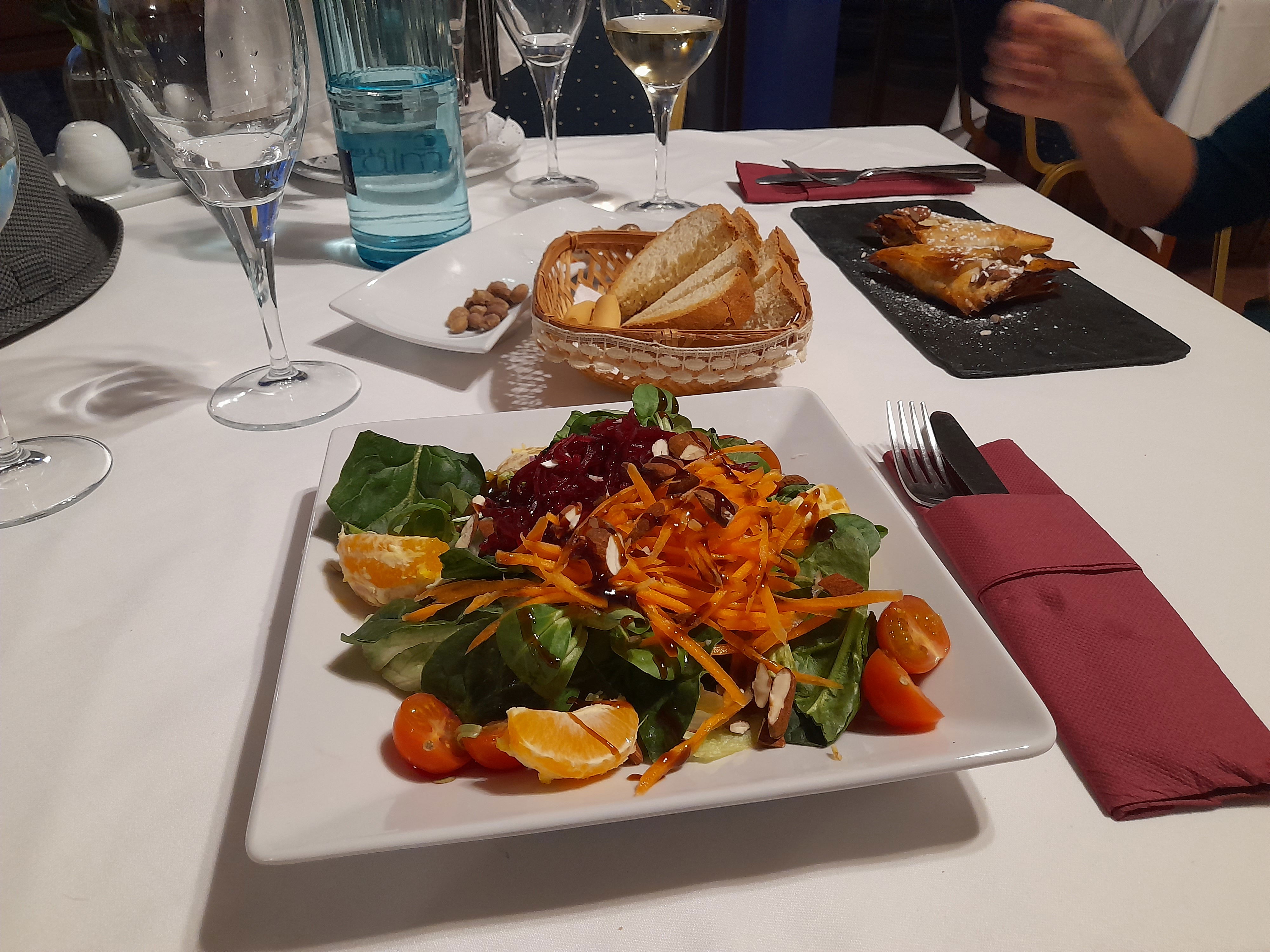 We both chose fish dishes for our main course. Rita opted for salmón en costra de patatas and I had lomo de bacalao. We both enjoyed our choices immensely. The garnish of Mediterranean vegetables was lovely.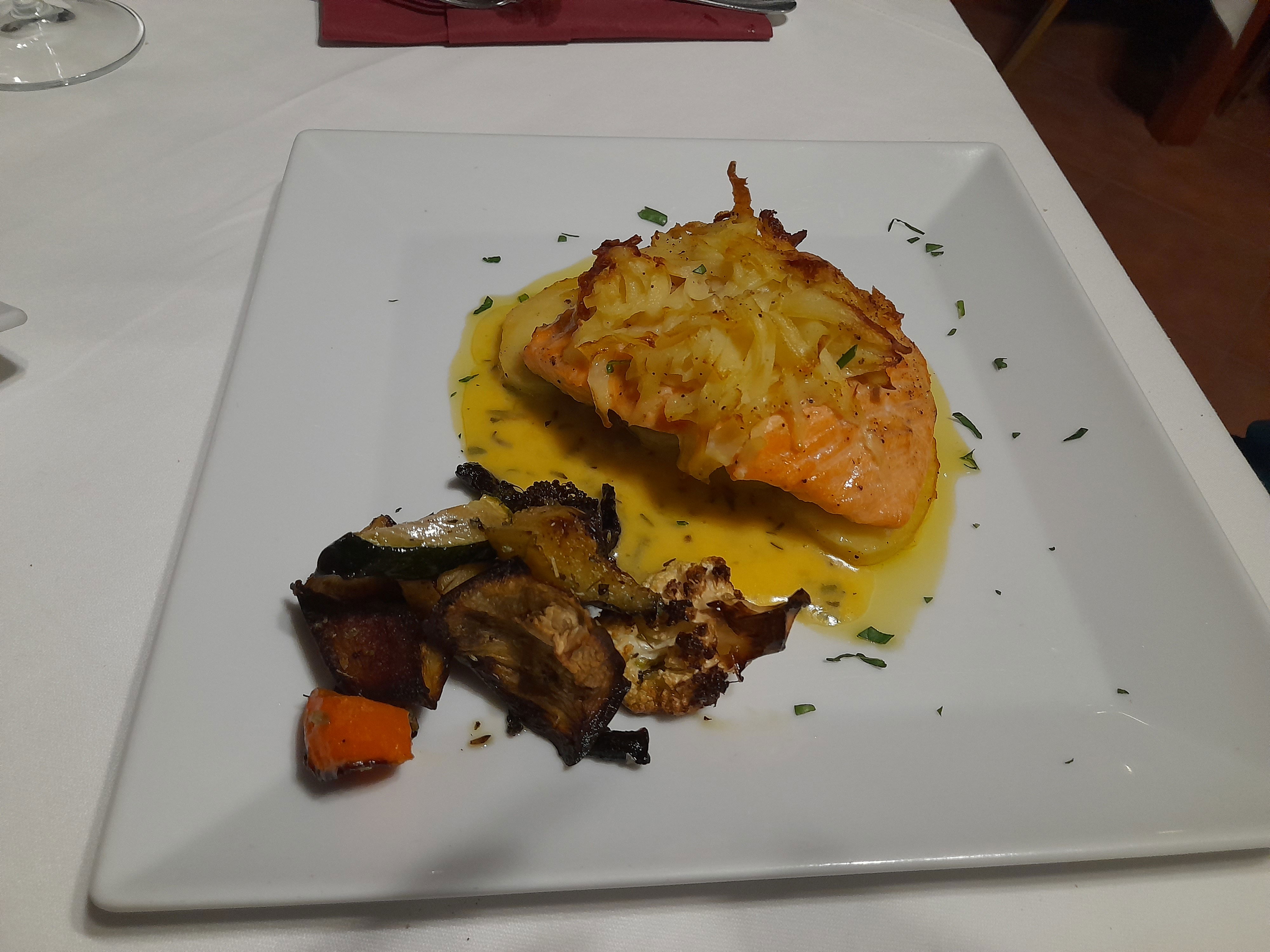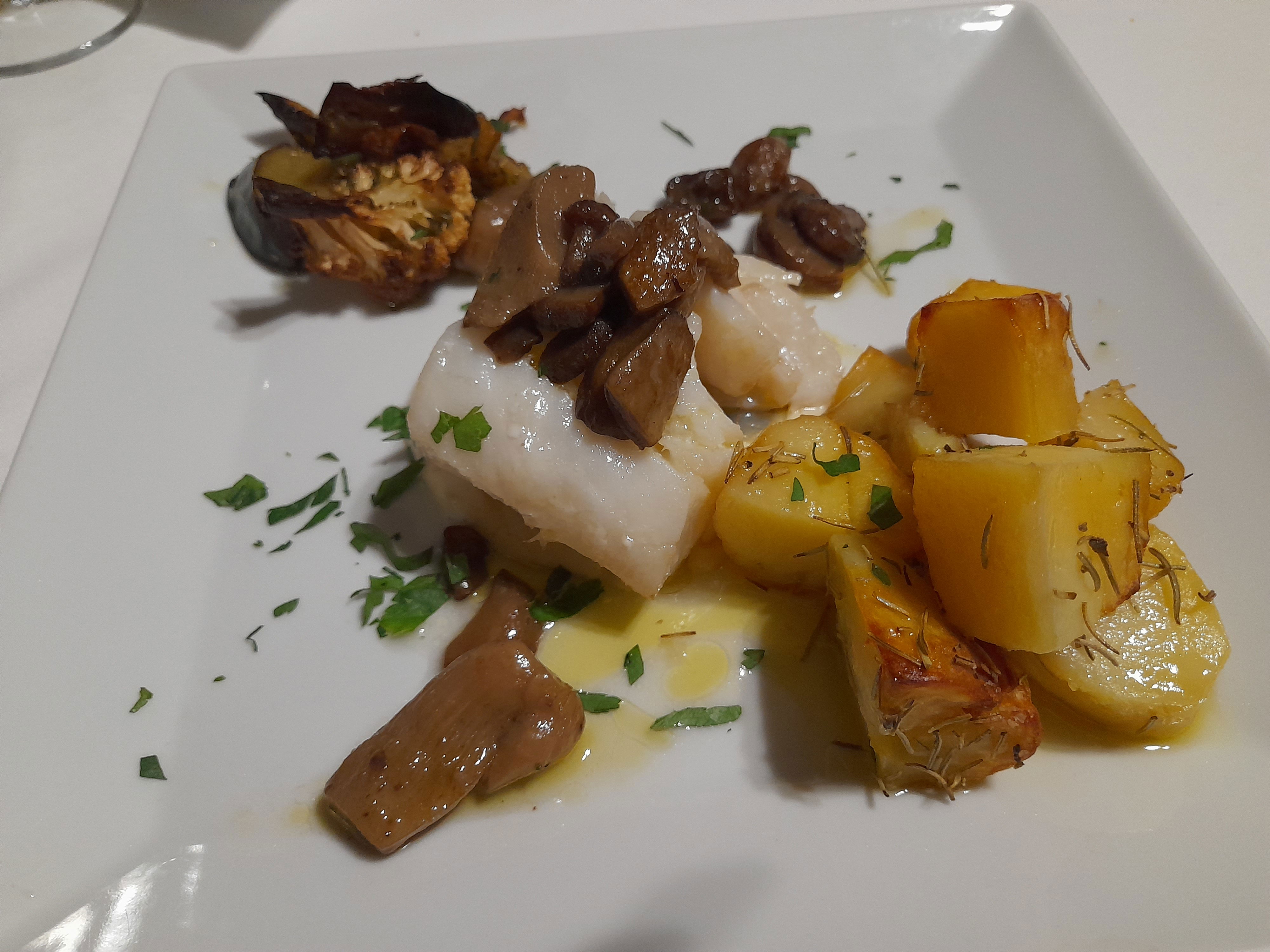 We washed it down with a bottle of Sitral verdejo from Rueda. Amazingly only 12€ a bottle.
We were already full but we had a dessert each anyway. Rita wanted to check out Biagio's credentials by trying his home-made tiramisú. I took cannolo siciliano.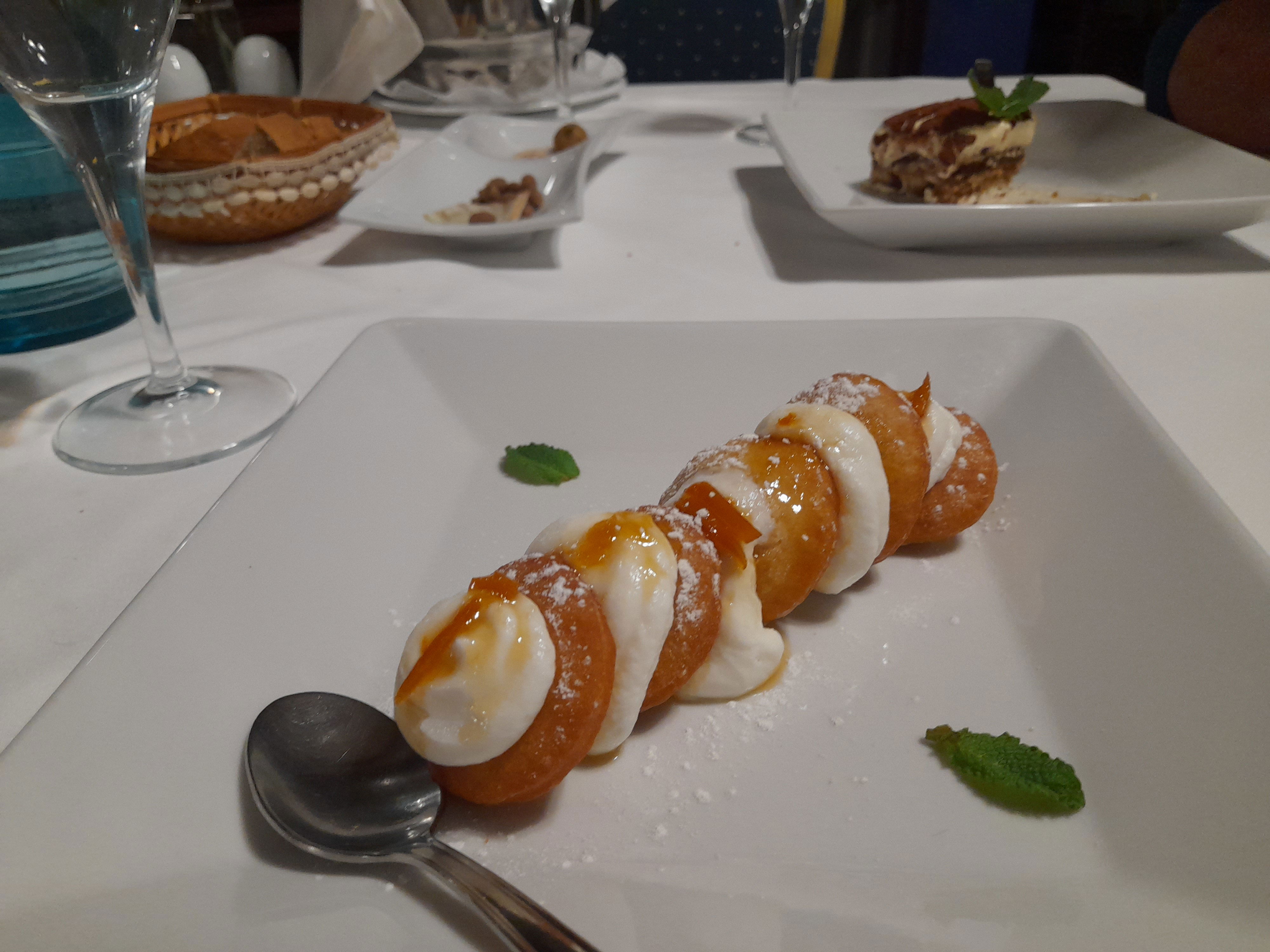 The small menu, only 15 dishes, plus five desserts, was a fusion of Andalusian and Moroccan, apart from the five desserts, which were undeniable Italian.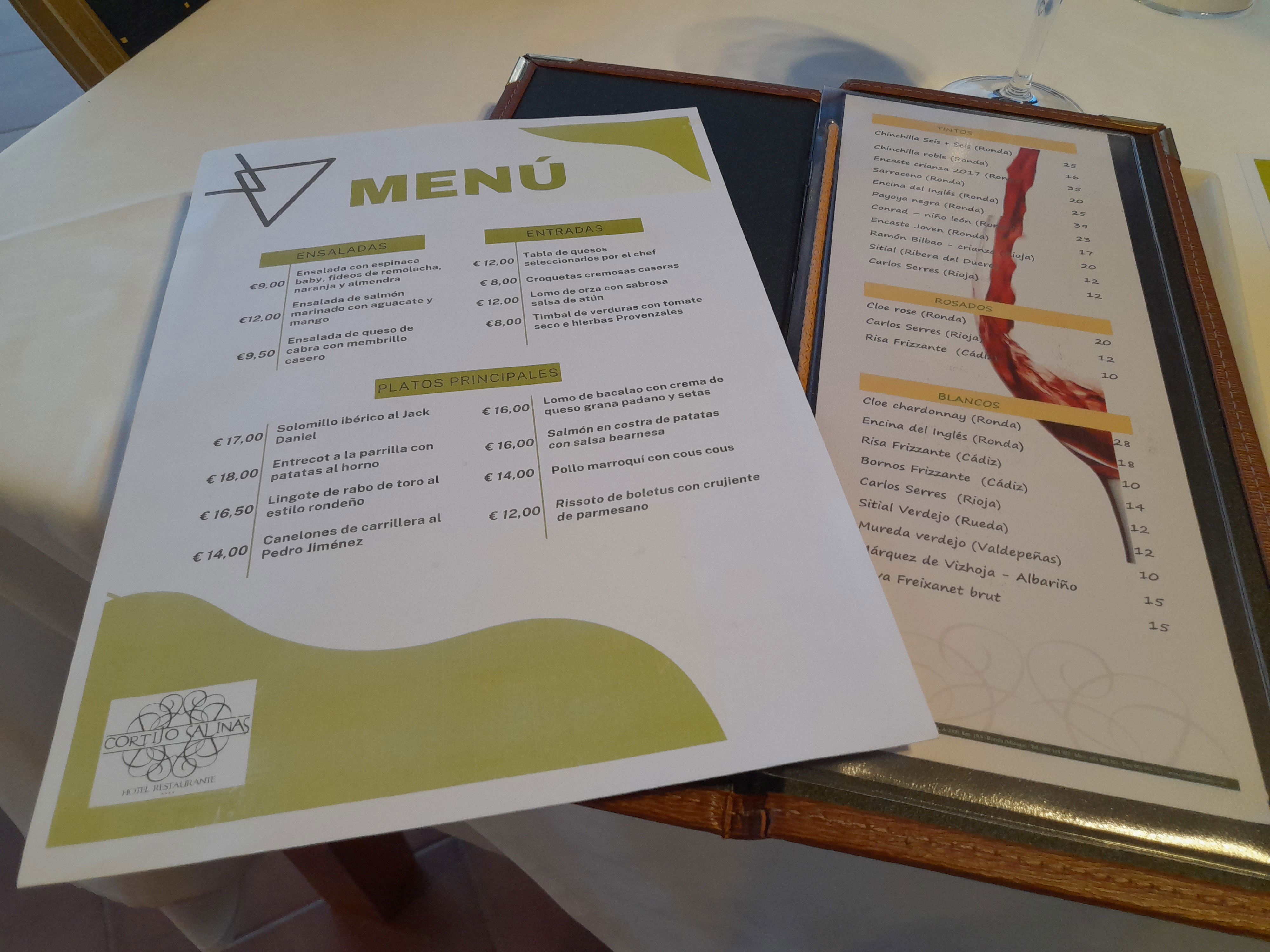 We enjoyed the whole experience and felt at home. Not only head chef Biagio, but also waitress, Olga, are from Montejaque ..... like us!
And it's not far - 20 minutes by car.