12 suggestions
Here are my favourites in alphabetical order:
Bar Ankanita, Estación de Benaoján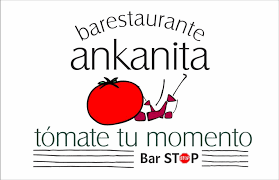 Opens every day at 7.00 am. Great coffee and wholesome breakfasts. Diego and Alberto are your hosts.
Café Blanco y Negro, Ronda
Near the surface car park by the bus station, this fairly new, modern and clean café-cum-art gallery serves tasty coffee and has a breakfast menu with lots of choice. Closed on Sundays.
Bar Encuentro, Benaoján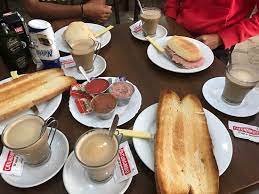 This was one of my early discoveries. Opens at six. Closed Sundays. Campanini coffee and value-for-money breakfasts. Very popular with locals. Family-run with dad Miguel, wife Inma and son Miguelito at your service.
Entre Ascuas, Montejaque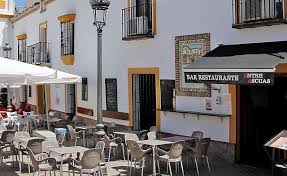 Álvaro varies his opening times depending on the season. Delicious coffee and huge breakfasts. Great atmosphere. Closed on Thursdays.
Bar La Fragua, Ronda, next to Garden Centre Viveros Gomez
One of our favourites. Their mollete con beicon y dos huevos is to die for. Boss Antonio, wife Charo and waitress Nati are always friendly. Does a roaring trade. Closes on Mondays.
Bar La Melli, Montejaque
Another delightful local bar. Run by Pepi, a twin (hence the name of the bar), she is assisted by builder husband Alonso, son Dani and daughter Beatriz. Her bacon and egg butty is also outstanding. Campanini coffee. Closed Thursdays.
Bar La Rondeña, Barrio San Rafael, Ronda
Another busy breakfast bar with lovely coffee and a huge choice of breakfasts. Also, a bakery and shop selling local products. Frequented by the local police, so must be good.
Bar Morada, Polígono Industrial El Fuerte, Ronda
Another busy workers' bar that opens early. Owner is a bit dour, but no matter. Their tortilla española is excellent.
Bar Naranja, Barrio San Rafael, Ronda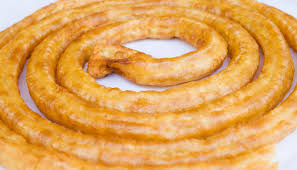 Arguably the best churros in town. If you don't get there before the rush, around 10 am, you'll have to queue. We like it there.
Bar Sánchez, Barrio San Francisco, Ronda
Antonio is friendly and efficient and offers good coffee and breakfasts to locals and tourists alike. The bar itself is small but he has a lovely terrace just by the Almocabar gate.
Ícaro Cafetería, opposite Aldi, Ronda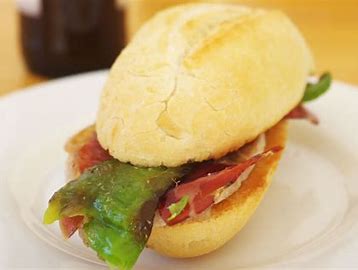 Newly opened this is a part of the Asprodosis charity foundation, which provides work for disabled persons. With its on-site bakery, no wonder this place is always full. Fulsome breakfasts and great coffee. Restricted menu on Saturdays, closed on Sundays.
Venta La Vega, Carretera de Sevilla, km. 19
Open from 6.15 am every day except Thursday, this roadside inn at the turn-off to Montejaque, caters for workers and insomniacs, as well as pilgrims on La Ruta del Colesterol. Standard Spanish breakfasts, coffee and chupitos (shots).