By Kathryn Ogilvy
This welcome new addition to the very limited Montejaque restaurant scene, which opened in early June 2023, is in the delightful Las Casitas de la Sierra holiday complex.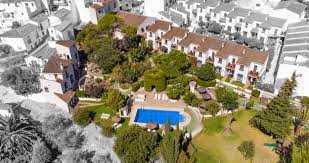 The surroundings are beautiful, with terraces on different levels, plenty of space between tables, set amongst the rocks and roses, lit by fairy lights.
The restaurant was fully booked the evening we visited, but the atmosphere was intimate as many tables are on individual terraces. Lovely for the guests, but somewhat challenging for the waiting staff to negotiate.
We started with a small appetizer of gazpacho, courtesy of the house, which is always a nice touch.
The real starter, which we shared, was a salad with goats cheese, figs and avocado. I thought it was disappointing, as the salad leaves had definitely come straight out of a supermarket bag. They could do much better than this without much effort.
Main courses were far more impressive, filete de salmon and muslo de pato (leg of duck), and definitely not standard Andalusian fare.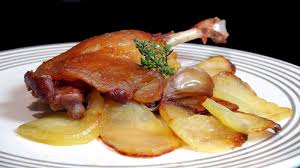 My dish, the duck, was crispy and well-cooked, if slightly dry, accompanied by a baked apple and cinnamon stick and mushrooms. More vegetables or potatoes would have been welcome.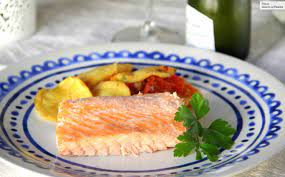 My companion declared his salmon to be deliciously moist. He was more than happy.
Desserts were all homemade. We chose pears in red wine with a cream and biscuit base and tiramisu.
Again I think I drew the shorter straw, as the tiramisu was pleasant enough, but lacking sufficient coffee or marsala to elevate it to be memorably good. It also had too much sponge.
Glasses of wine were a very reasonable 3 euros. The wine list is quite small, but features several local Ronda wines.
The bill came to 72 euros for two, including beer and tonic water.
Overall a pleasant eating experience in a delightful setting. The ambience was very international, with Spaniards, Dutch, British and a table of New Zealanders.
It's still very early days for Casa Lola but a good start, and I'll definitely go again and recommend it to guests who stay in my rental houses.
We need this restaurant in Montejaque, for both visitors and locals, so please support it !
About the author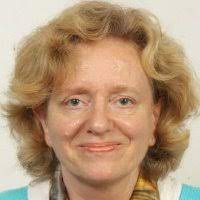 Kathryn Ogilvy is a linguist, career woman and supermum. She worked for BP for most of her career, with stints in Singapore, New Zealand, France and Germany. Now (early) retired she splits her time between York in the UK and Montejaque, where her family has owned property for many years.