By Paul Whitelock
8 September 2022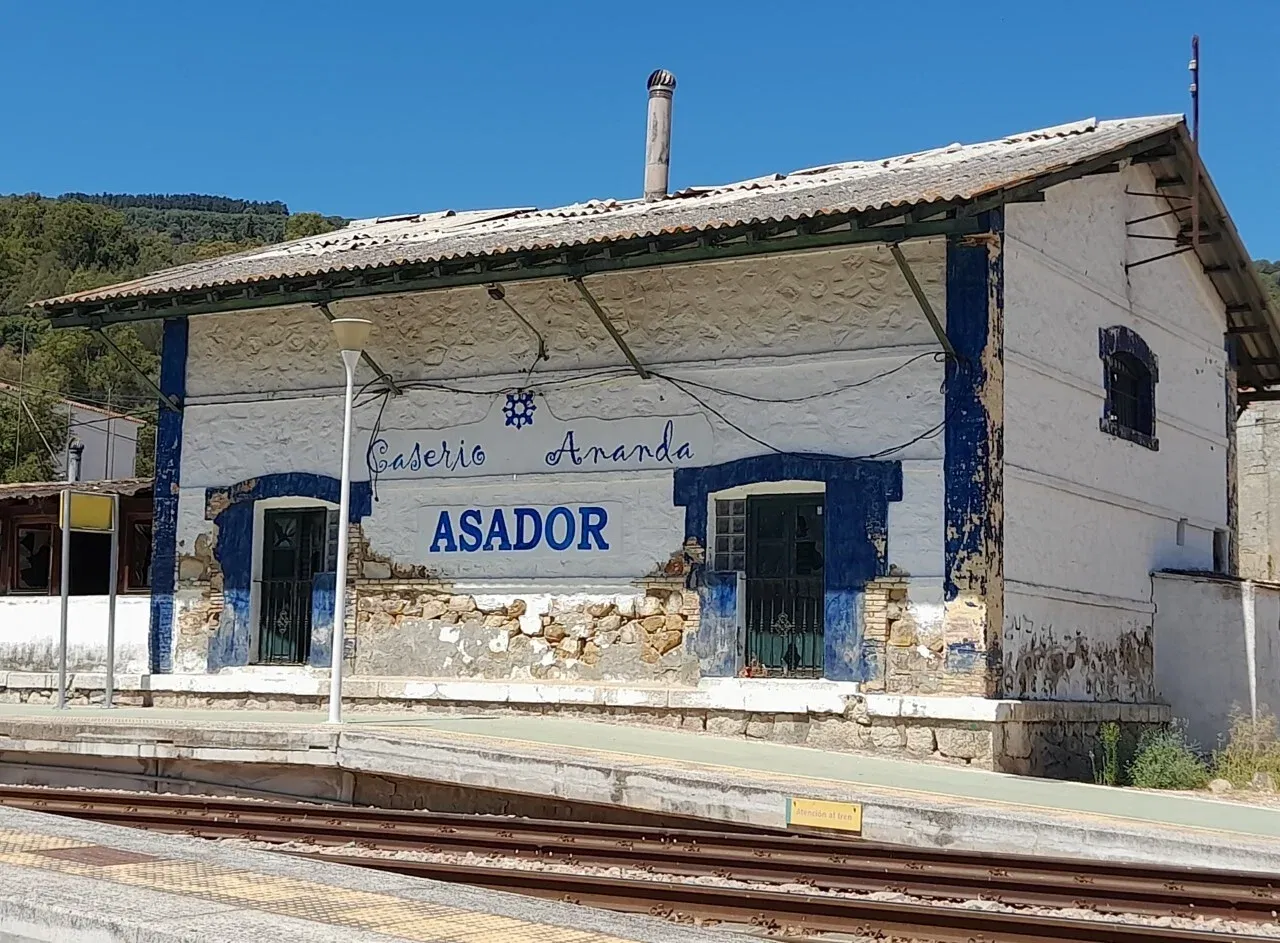 Railway sheds (muelles) have been converted into restaurants throughout Spain. Along the railway line down to Algeciras, we are fortunate to have a few which have made a name for themselves.
In addition, there is a great choice of other eating establishments on or at stations from Arriate down to San Pablo de Buceite and beyond.
In the following article, Paul Whitelock takes a look, starting in …..


ARRIATE
El Muelle de Arriate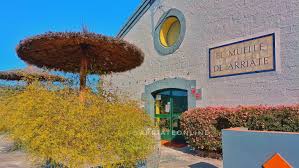 This restaurant in the former muelle, railway shed, on the platform at the village station, is consistently and deservedly high in the Trip Advisor ratings. Indeed, it has been number 1 in Andalucía.
Run for 10 years by Dutchman Frank Rottgering the food is outstanding, the wine list is very good and the setting beside the line is delightful.
Added to that, Frank's personal touch, whereby he greets every table on arrival, then describes the menu to his guests in whichever language they speak: Spanish, English, German and, of course, Dutch. The diners love it, as it instantly makes them feel welcome and special.
Venta El Chozo
100 metres from the station. This is a real locals' bar where everybody goes to meet up for breakfast, lunch, tapas and dinner. Fish and chips (pavias de bacalao con papas fritas) are on the menu! Recommended.
RONDA
Bar Restaurante La Estación ADIF Ronda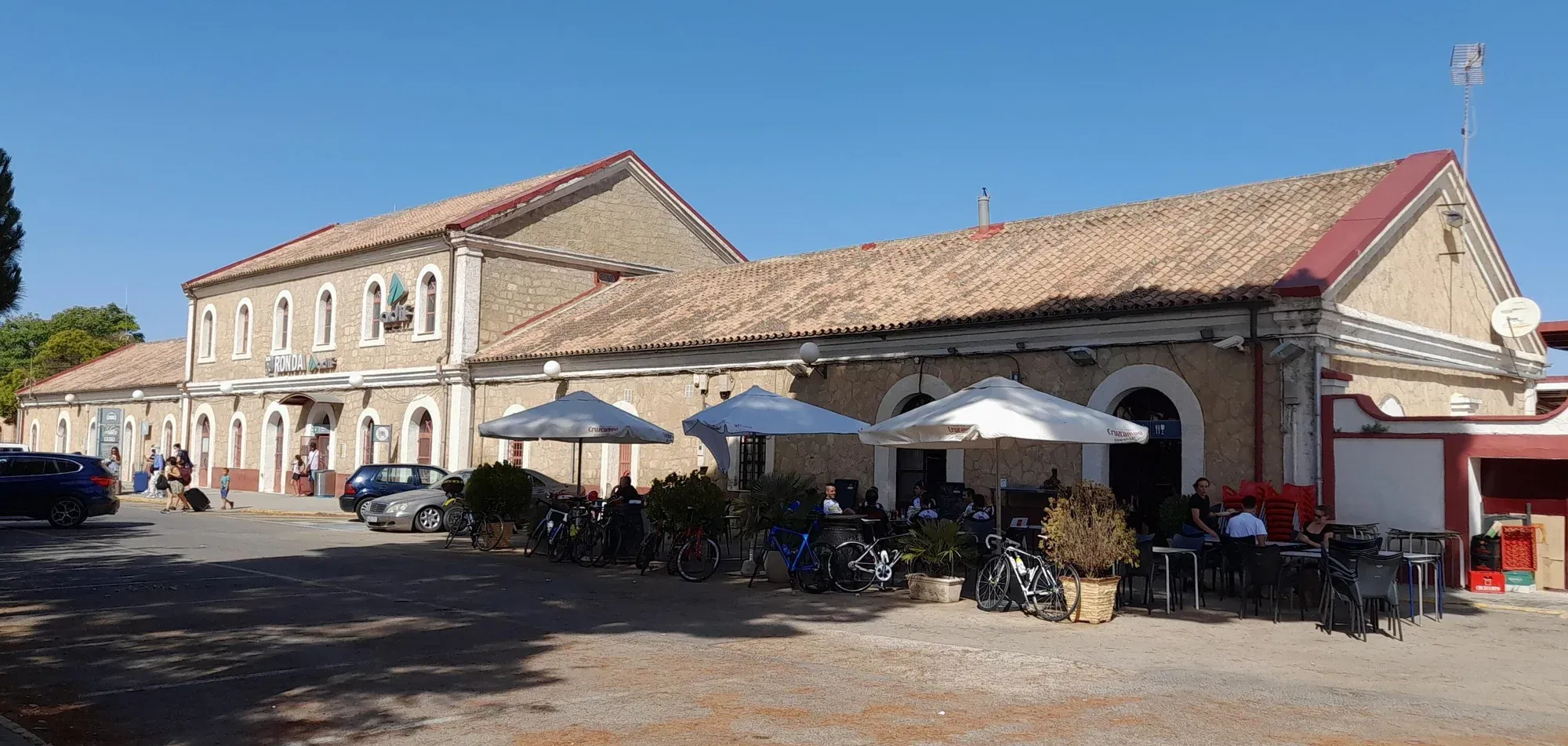 Despite the somewhat cumbersome name, this railway-owned hostelry, in what looks like a muelle, is really good. It ministers to the needs of rail travellers, as well as to rondeños. The restaurant offers a wide range of tapas and raciones at popular prices.
The décor has a toros theme, with many old posters advertising the Feria de Pedro Romero. The 2022 edition has just taken place (first weekend in September).
In addition, there is sometimes live music on Friday nights.
I recently had breakfast there. Excellent and only 2.50€ (coffee and a mollete con aceite y tomate).
Hotel Cafeteria Andalucía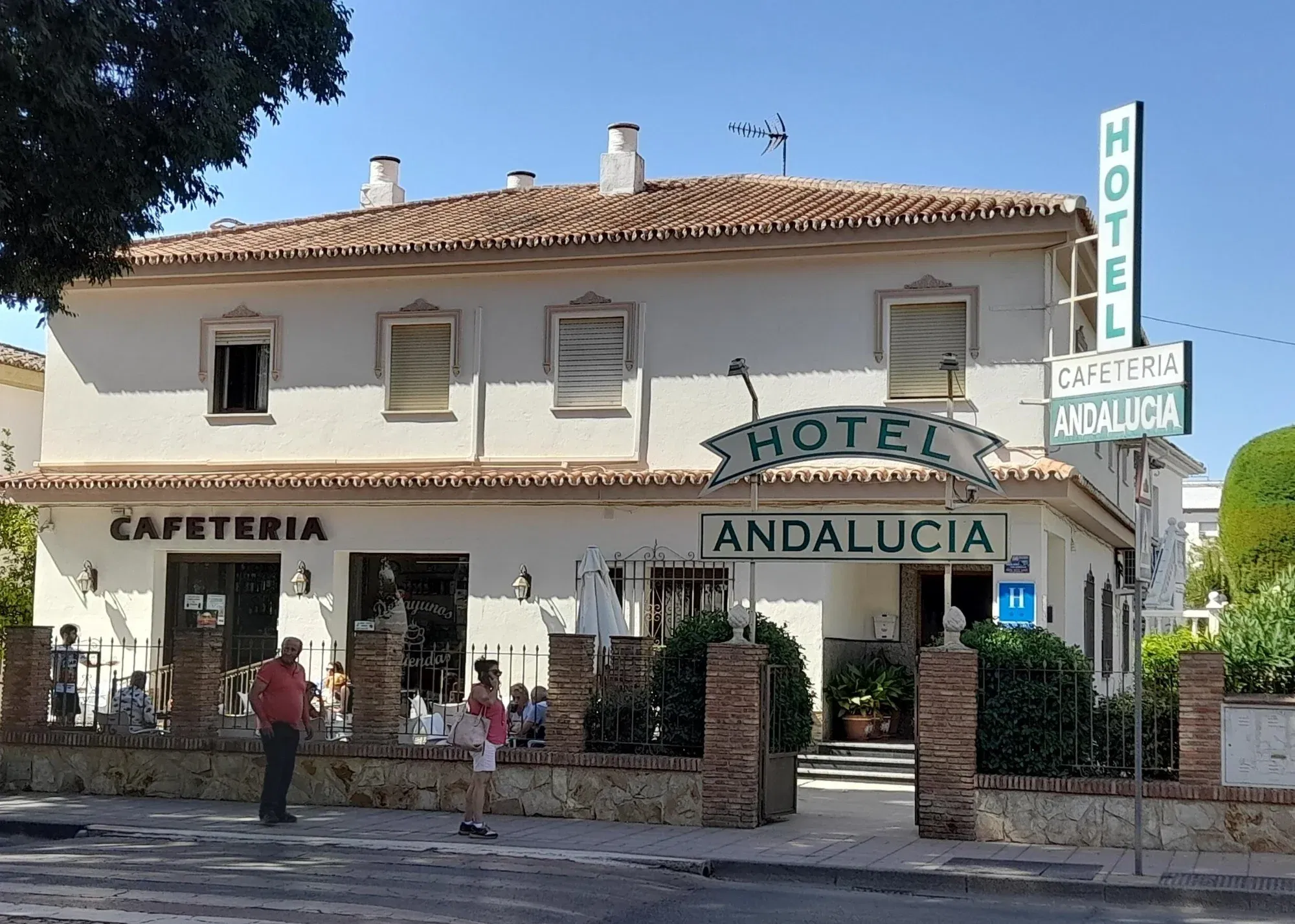 Diagonally opposite the station is another option. Has a nice terrace. A regular cafeteria. Always busy with Spaniards – a good sign.
LA INDIANA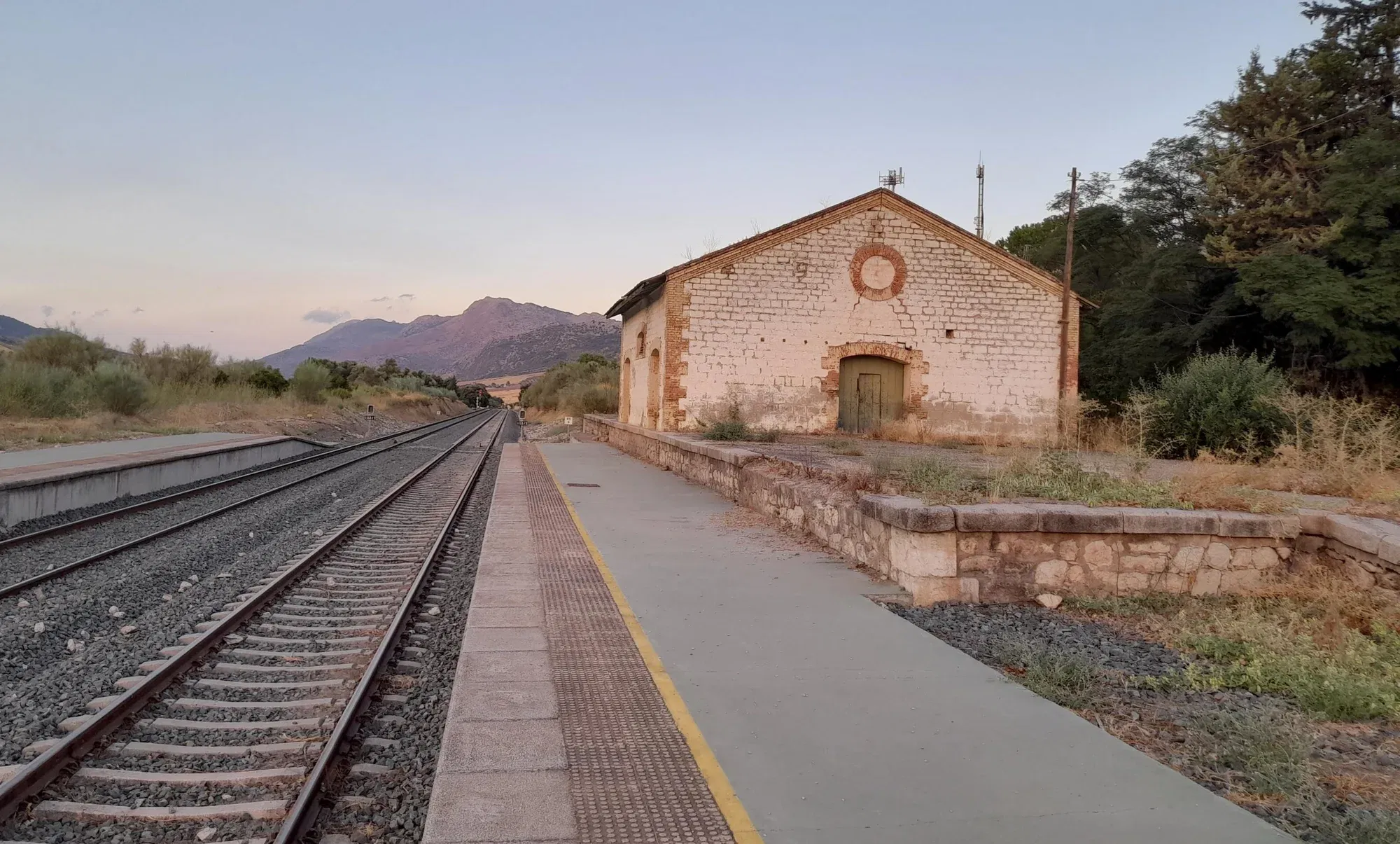 Nothing at or on the station (trains no longer stop here), although there is an abandoned muelle just waiting for someone to do up and open as a restaurant.
Hotel Ronda Valley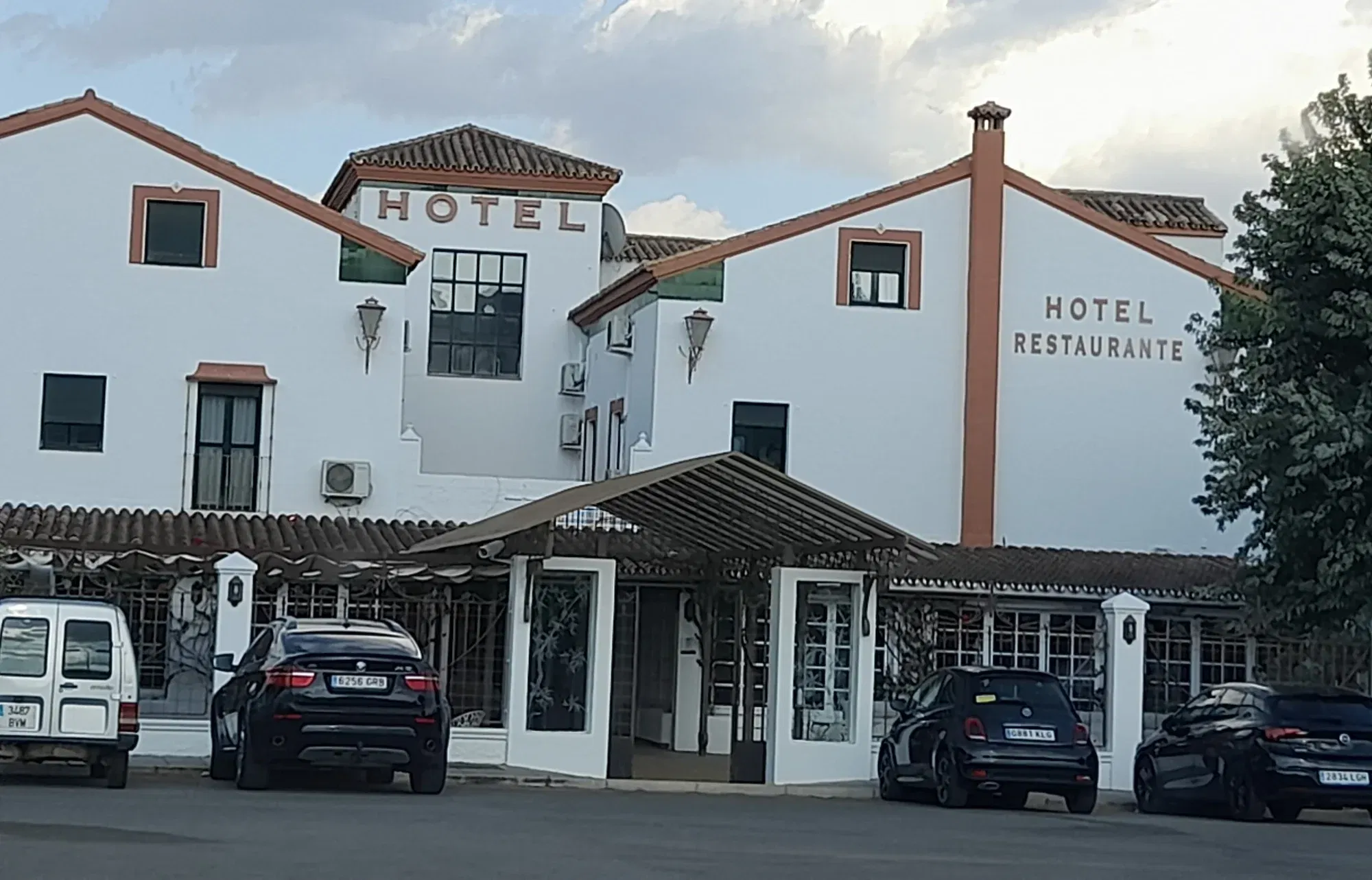 On the main road, about 200 metres away (A-374 at km 26) is the Hotel Ronda Valley (actually my local). Great coffee (Campanini), breakfasts, tapas and Alhambra beer on draught.
BENAOJAN AND MONTEJAQUE
At this station, which serves the villages of Benaojan and Montejaque up the hill, there is a choice within a stone's throw of the platform.
Within the station precinct itself is
Asador El Muelle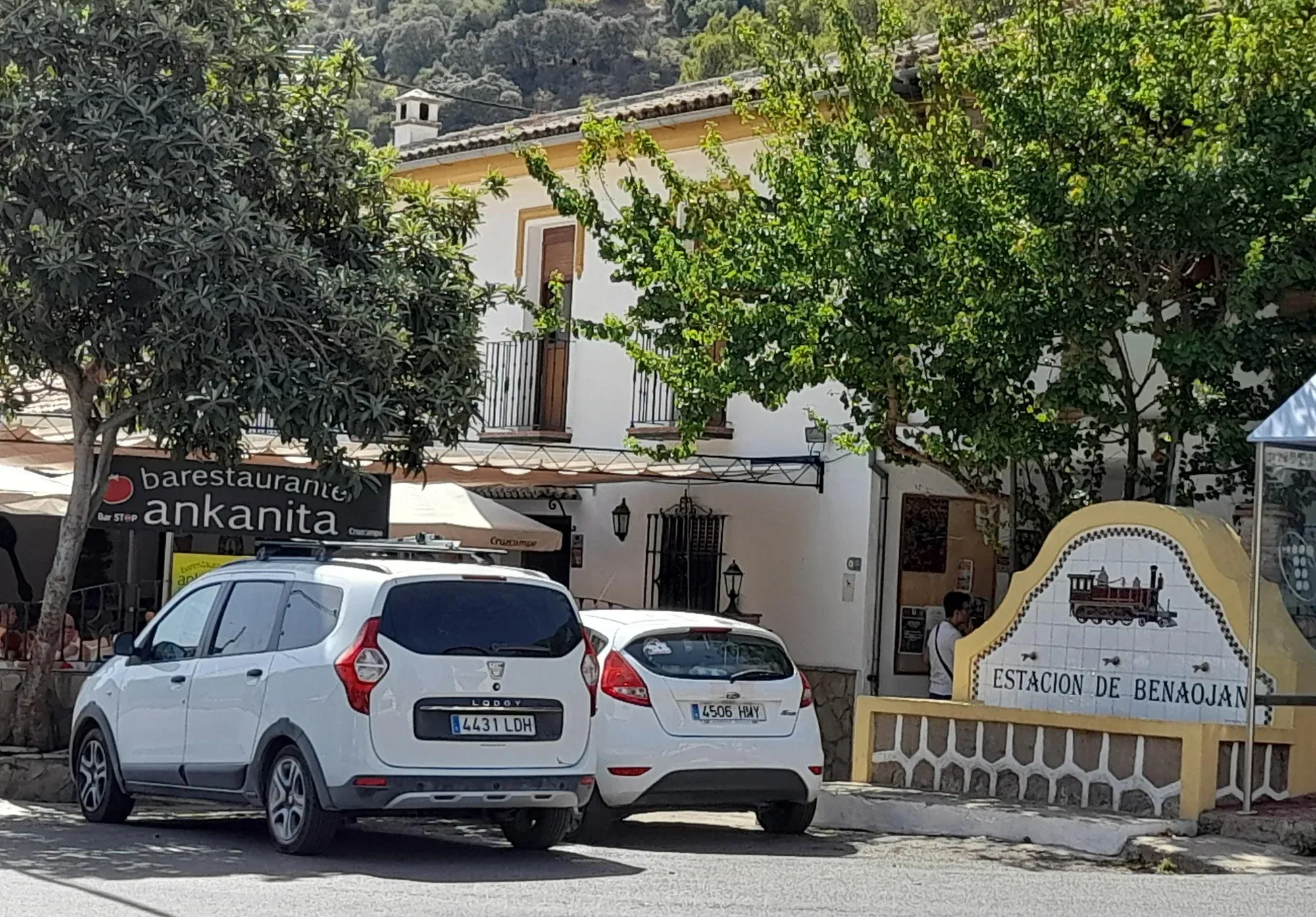 Known locally as Gina's after the owner. She and husband, chef Cristóbal, serve tasty food prepared on their large wood oven.Not for veggies or vegans, this is an eatery for carnivores with big appetites.
Also on the station is:
Bar Cantina
Here they offer drinks and tapas at value-for-money prices.
Bar Ankanita (formerly Bar Stop)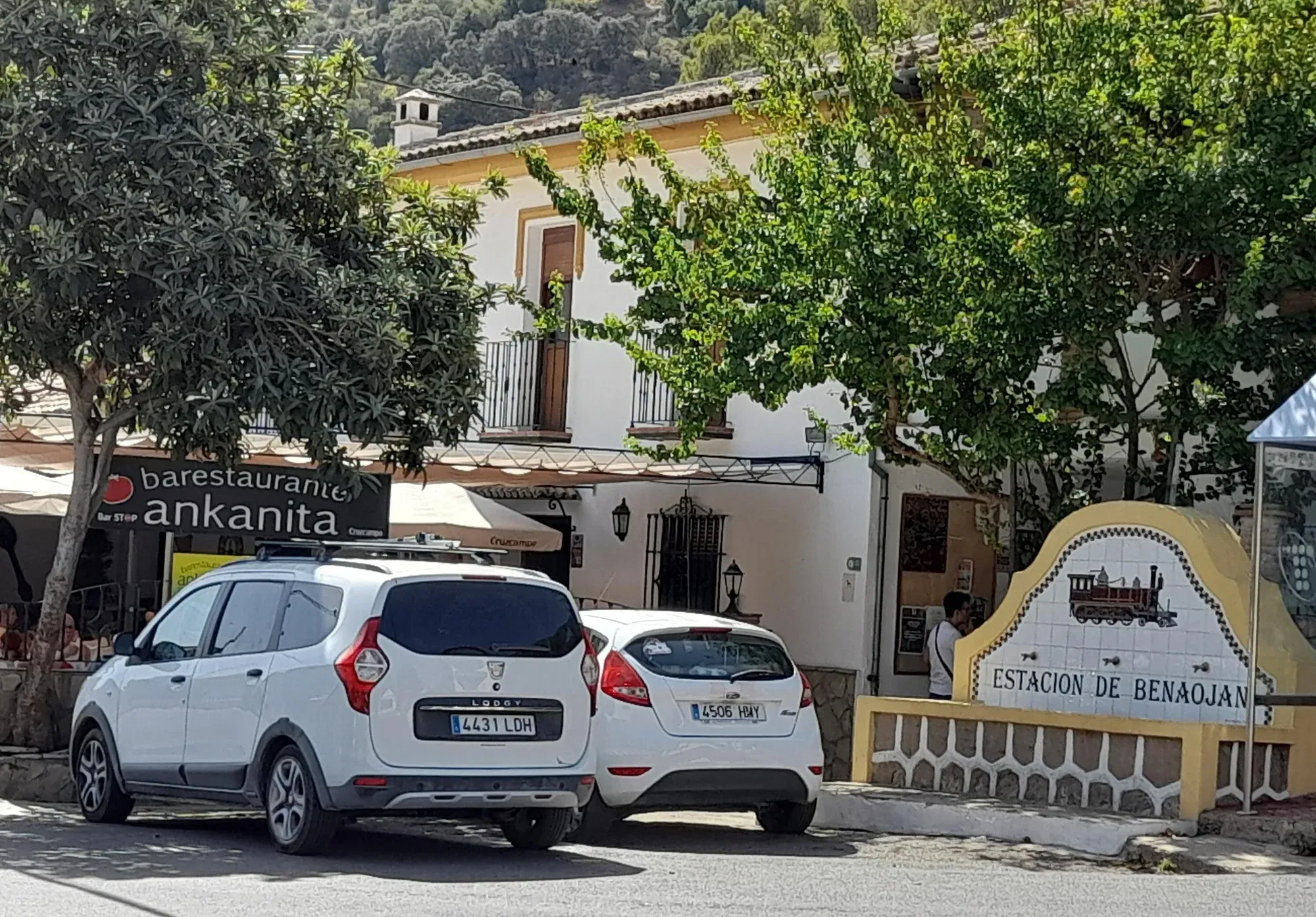 Directly opposite the station, this place has been feeding wholesome food to locals and visitors for years. Now run by Alberto and Diego, late of the celebrated Restaurante Molino del Santo, also in the village, the recently re-named Bar Stop continues this fine tradition.
JIMERA DE LIBAR
Restaurante Quercus
This restaurant, housed in the former muelle on the platform, is unfortunately closed at the moment. We hope it will re-open soon, as it served excellent food for many years.


Bar Allioli
This bar across the road from the station provided great beer, brilliant burgers and live music at weekends for 14 years. Mine hosts, Paul, a Yorkshireman, and Synnove, his Danish wife, have recently retired, sadly.
However, the good news is that this bar re-opened two weeks ago as Allioli Bar y Más. I was there on the opening night and it was heaving. The new landlord, Jose Antonio, plans to continue with the tradition of live music.
On the opening night local guitarist and singer Marcus Myers provided a great musical background to the buzzing atmosphere in the square outside the bar.
CAÑADA DEL REAL TESORO (ESTACIÓN DE CORTES DE LA FRONTERA)
Specialities of this area include venison stew, mountain lamb, scrambled eggs with asparagus, veal, codfish omelettes, refried stew (fried bread, tomato, garlic, pepper and onion), Swiss chard soup, breadcrumbs with garlic and Guadiaro rabbit.
There is nowhere to eat on or at the station but there are two establishments within a stone's throw.
Meson-Bar La Cañada (Pili's Bar)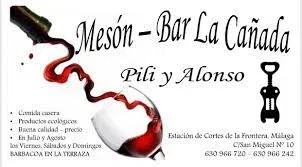 We've been here for coffee and breakfast but not a meal as such. They have a delightful little yard at the back which offers a shaded terrace with flowers. Pili and Alonso are very friendly. The reviews of their food are extremely good. Diners love Pili's home-made dishes, which are generous in portion size and reasonably priced. The café cortado is outstanding.
La Parra
Recently re-opened under new management, this tapas bar is slowly building its reputation.
EL COLMENAR (ESTACIÓN DE GAUCIN)
In this beautiful spot by the River Guadiaro and on the edge of Los Alcorconales (cork forests), there are three places opposite the station and another abandoned muelle, ripe for re-development.
It had been an asador (carvery) but it has been closed for many a long year.
Bar/Mesón España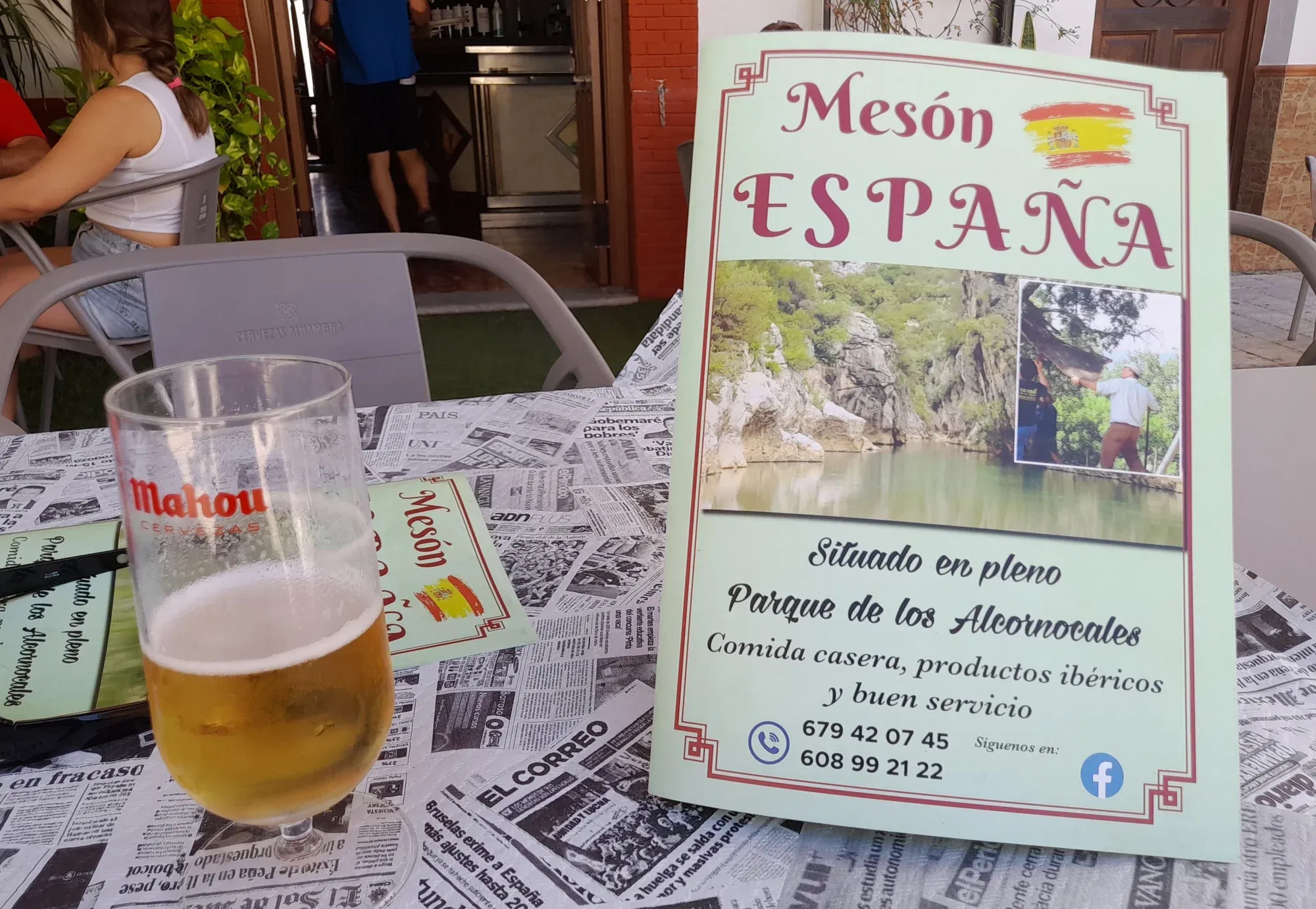 This traditional bar with a roomy shaded terrace is very popular. Not surprising because the menu is large and varied and the prices will not break the bank. We ate there last week and the portions were so generous we needed a doggy bag.
Bar Las Flores
This is similar, apparently. Good food at sensible prices. On the day we were there it was unfortunately closed.
Restaurante Rincon del Cani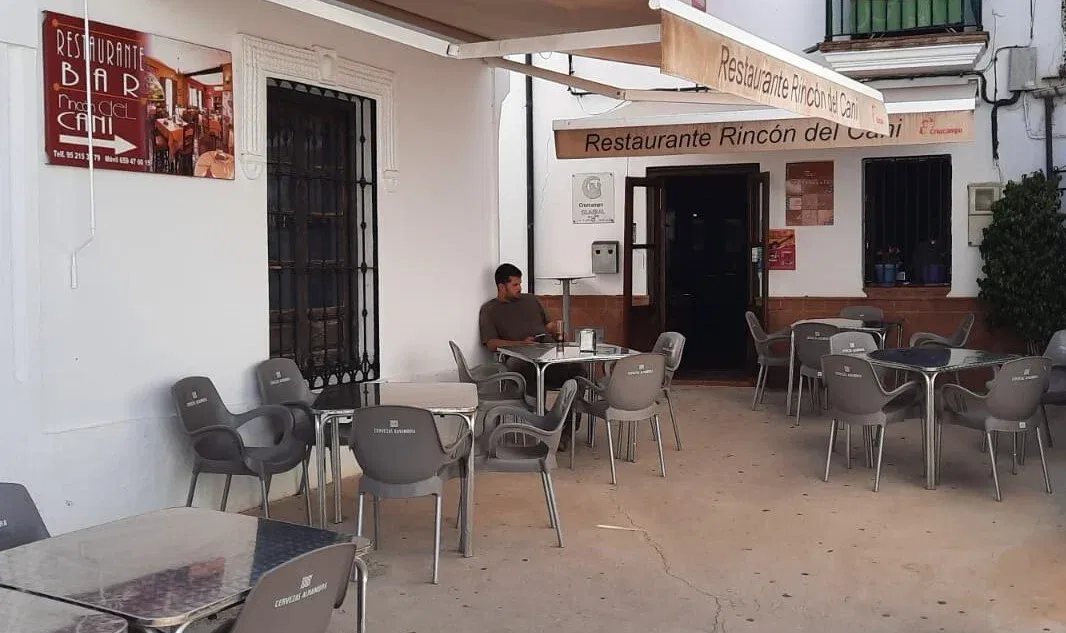 This is tucked away behind the other two. This is slightly more upmarket with gourmet tapas.
SAN PABLO DE BUCEITE
Although outside of the Serrania de Ronda and in Cádiz province, I have included this village as our final stop on this journey, because it too has a restaurant in an old muelle.
Restaurante La Estación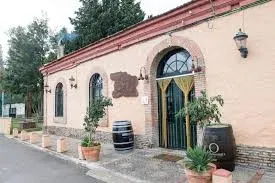 I haven't had the pleasure of dining here yet but hope to do so soon. Restaurante La Estación has a fine reputation for its setting - with two terraces, one in a garden, the other on the old platform - to the décor, the friendly service and most importantly the quality of the food.
According to the very positive reviews they have received they offer excellent croquettes, salmon and jamón, as well as tasty leche frita, home-made ice cream and chocolate custard. The wine is considered excellent and so is the café cortado.
With thanks to Julie Wilkinson for additional information about the three most southerly stations on this route