When Pablo de Ronda first emigrated to Andalucía in 2008 he got a job with The Olive Press, nowadays Spain's most successful free English-language newspaper. His first published article in the autumn of that year, "The Streets of San Francisco", was an appreciation of the bars and restaurants of Barrio San Francisco in Ronda, where he owned two properties at the time.
15 years on there have been quite a few changes, so it's time for an update.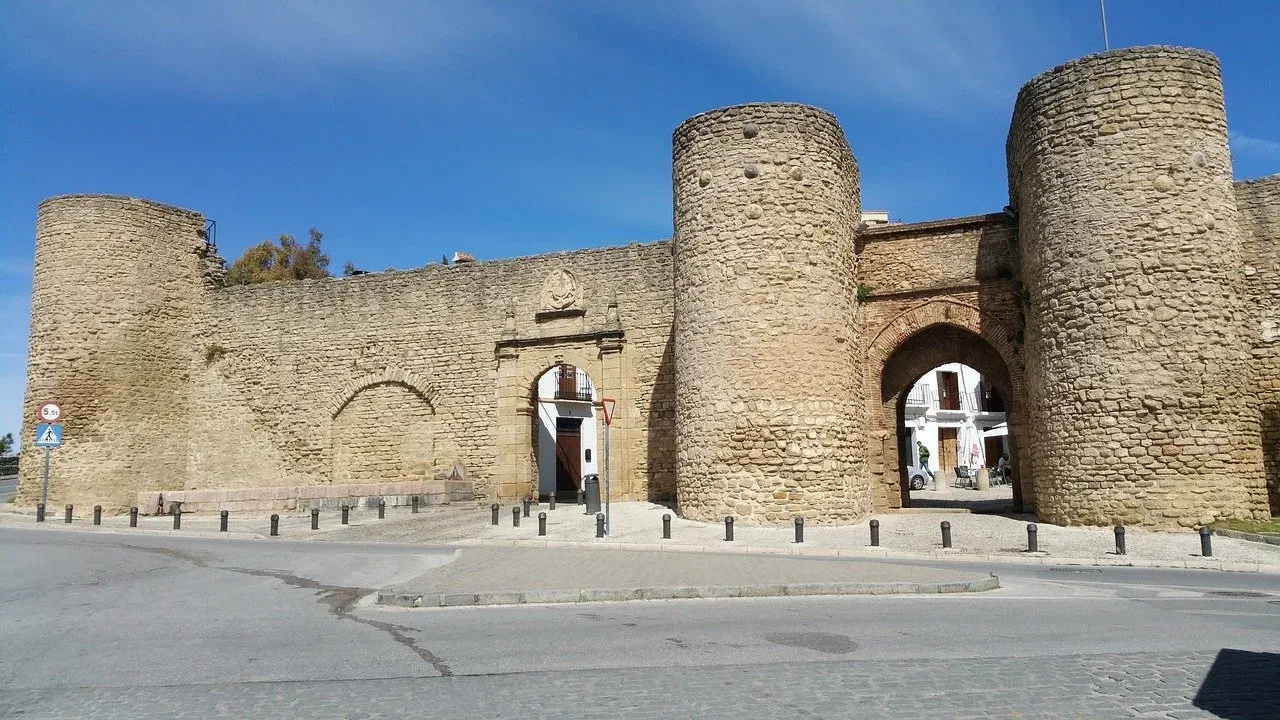 I had owned an apartment in the barrio since 2001 and a house from 2003 and, since I love to socialise and meet new people, I got to know all of the bars and restaurants in and around the square, the Ruedo Alameda, very well.
Back then my article took the reader through all the bars and restaurants in operation at the time. 15 years later two have closed for good, four have changed hands and at least three new ones have opened.
If anything, the area is more popular now than ever before.
Here, in alphabetical order, is my run-down of the scene today.
Bar Alfonso y Carmen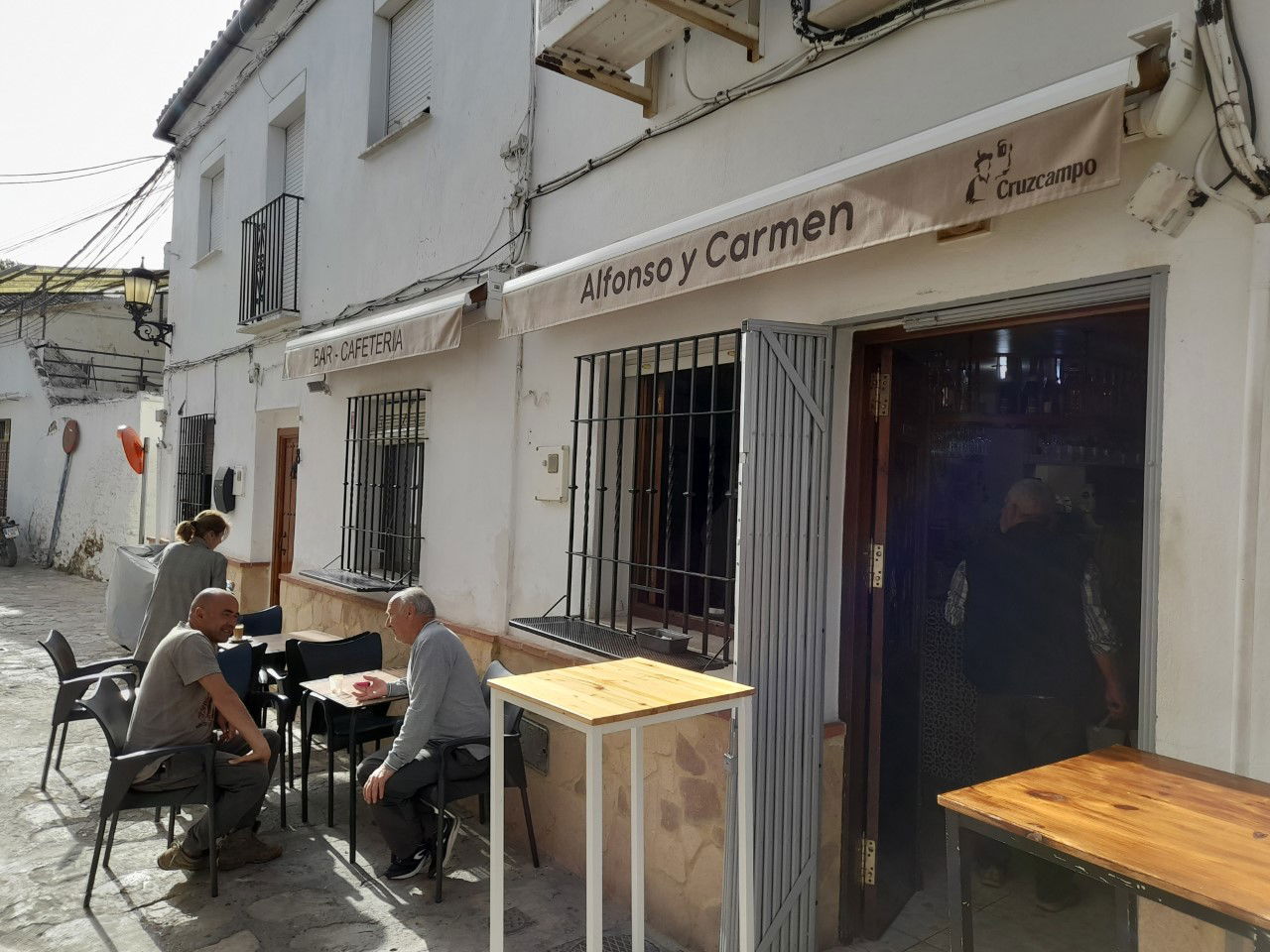 This tiny back-street bar is truly a worker's local, although when I was there recently, there were several (Spanish) women. I don't think many tourists go there. Cheap and cheerful …. and open!
I used it a fair bit a decade ago. Same staff, same punters.
Bar Restaurante El Almocábar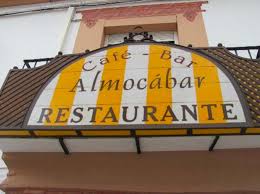 Still there after all these years, Manolo and his team continue to provide a classy dining experience. With outstanding food cooked to order and a selection of fine wines, this is the place for a special occasion.
The bar is invariably busy and provides great drinks and tapas.
Cervecería El Bandolero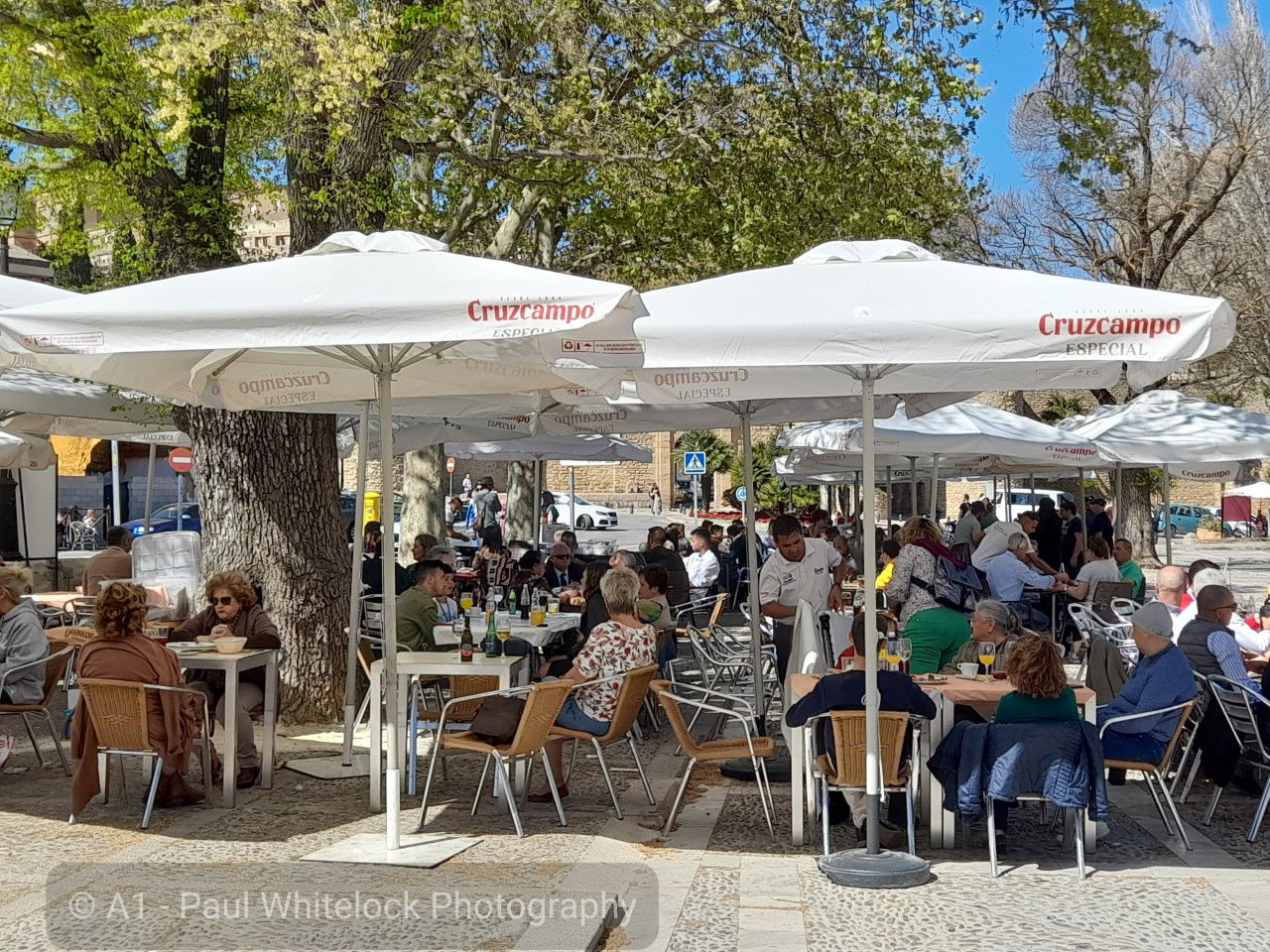 Opened just before Covid-19 paused everything, this new bar provides good-value drinks and tapas. Small inside, it has a great terrace on the square itself.
Run by Rafael and his uncle. I knew Rafael when he was a young waiter in a bar on the square since closed and demolished. Now he's a grown-up family man. I swear he looks no older – must have a picture in the attic (Get it? – Oscar Wilde play?*)
El Barrio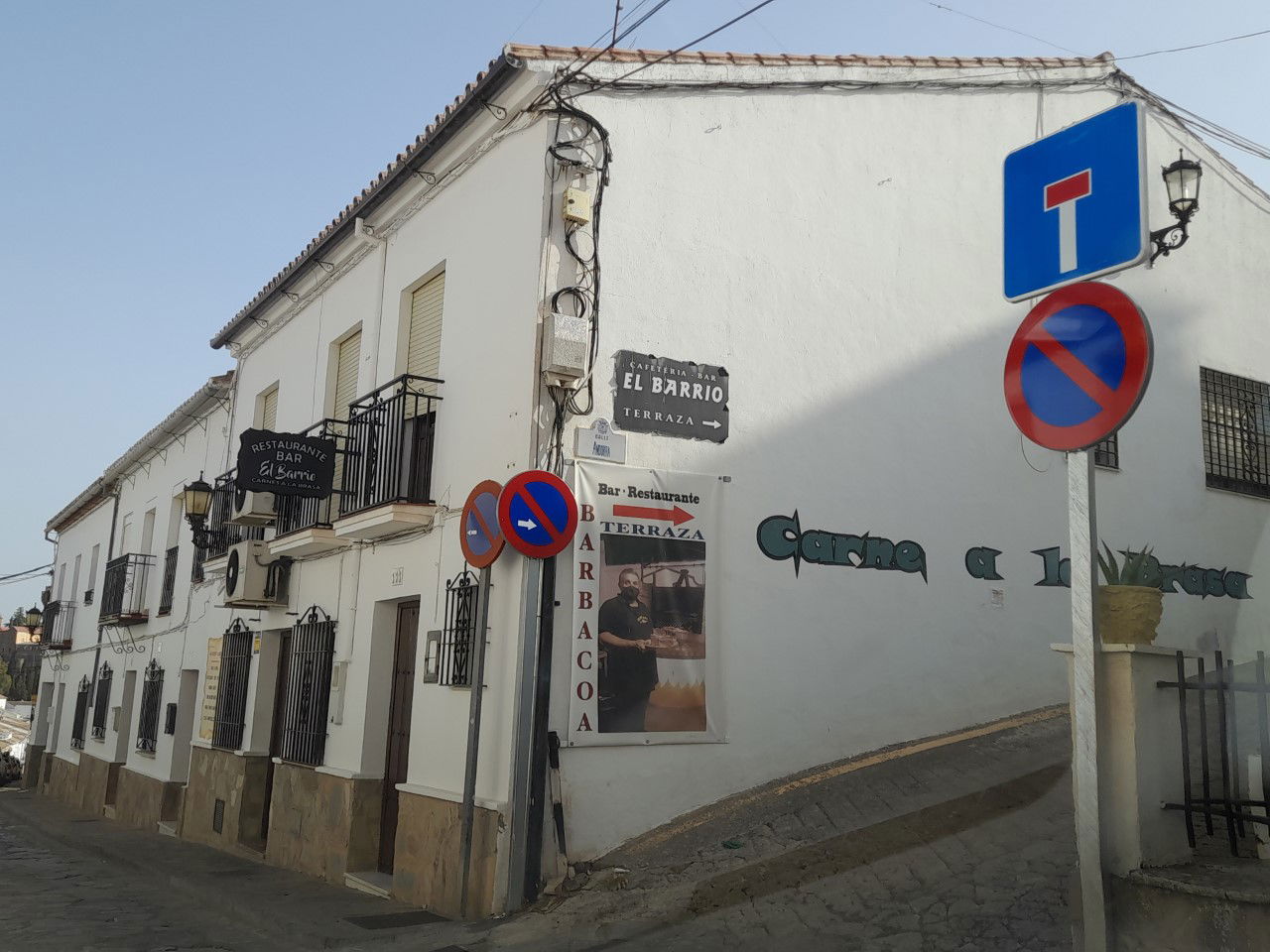 In the noughties, when I was living in my flat in Ronda for long periods, I would eat lunch here once a week. Menu del dia at 8 euros, ie, three courses and bread plus a brandy and I euro tip meant I had a filling lunch for a tenner. It was great.
If there was nobody there to talk to, I could watch the news followed by "The Simpsons" in Spanish. Great to see that it's still going strong.
La Bodega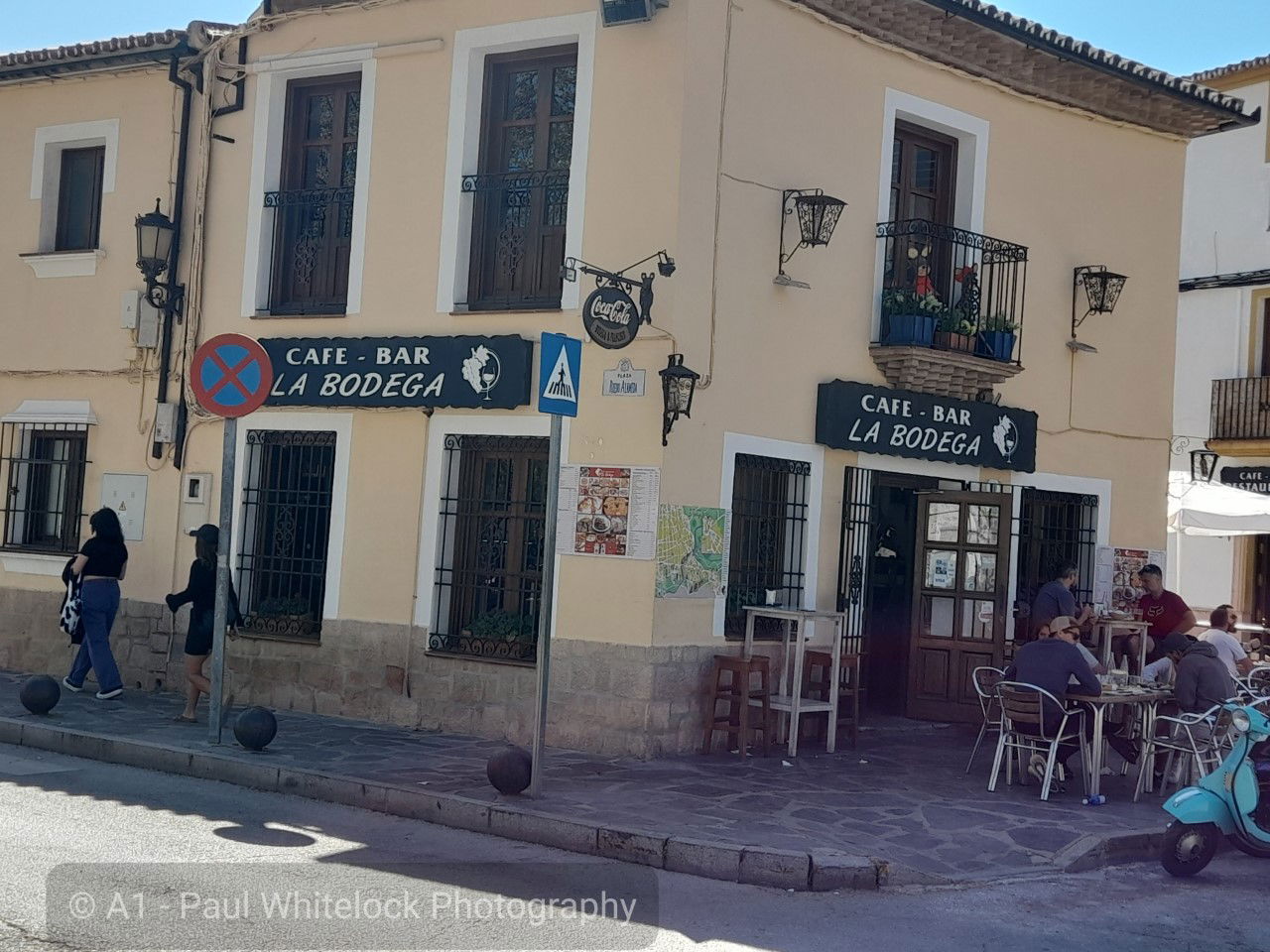 This used to be Bodega San Francisco, run by Paco and Paqui and their extended family. They've moved their business up into Ronda and their place in the barrio has been taken over by new people.
I've been a couple of times for a coffee or breakfast, but it's not what it was.
Bar El Convento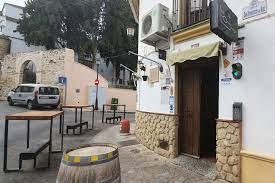 At the top of the barrio opposite the convent, this wine bar is a bit different from the run-of-the-mill. Very wine bar style with high stools and a great range of wines from Ronda and beyond. Delicious tapas to accompany your copa de vino. They have beer too!
Popular with well-to-do Spanish matrons and the trendy set. What we used to call "Yuppies" in the UK.
La Cuadra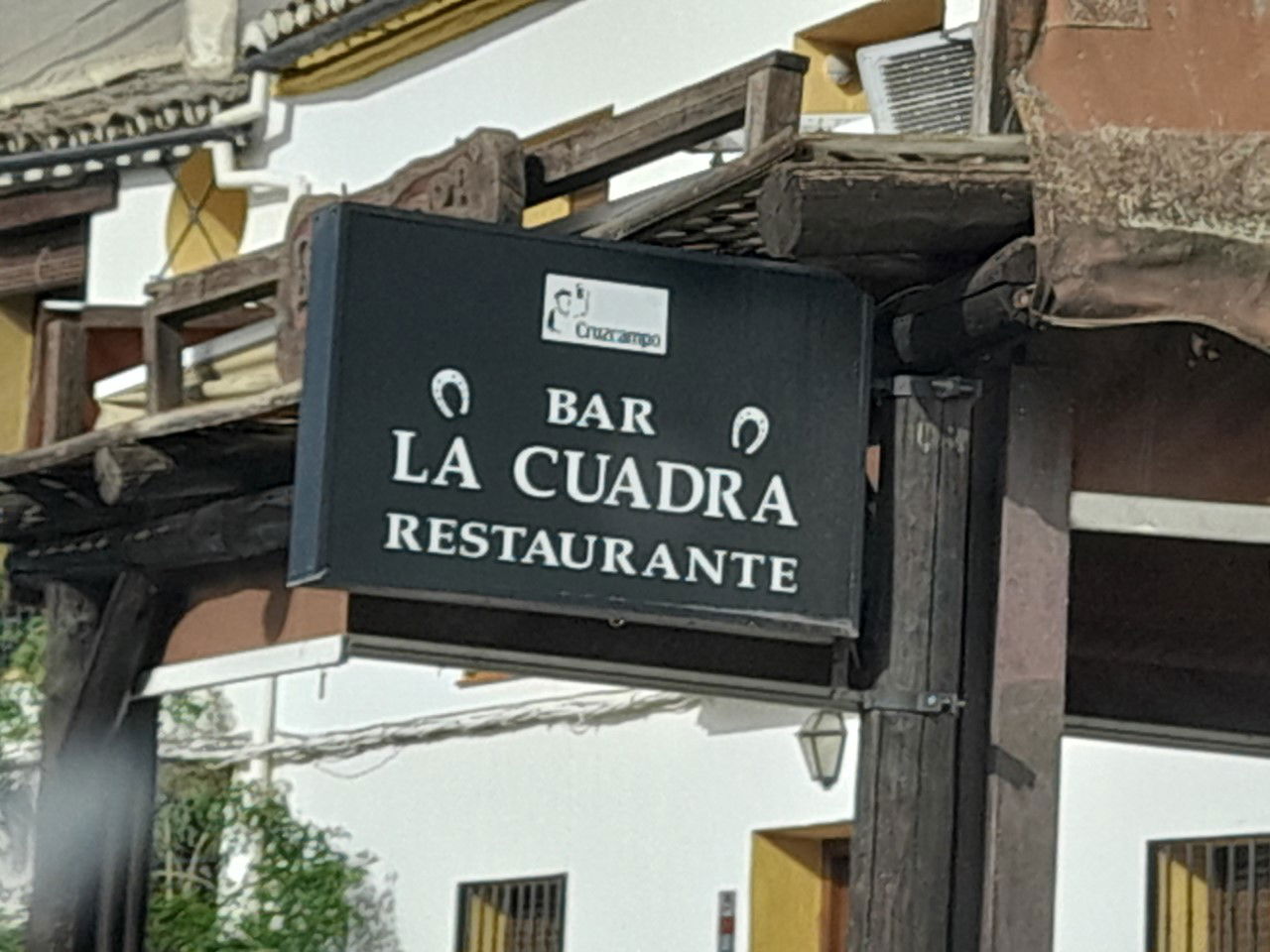 Been there years. In the old days, before retirement and divorce, we used to have Sunday lunch there before setting off for the airport to fly home after a week's holiday or a long weekend break. We loved it; my ageing mum also.
Duende's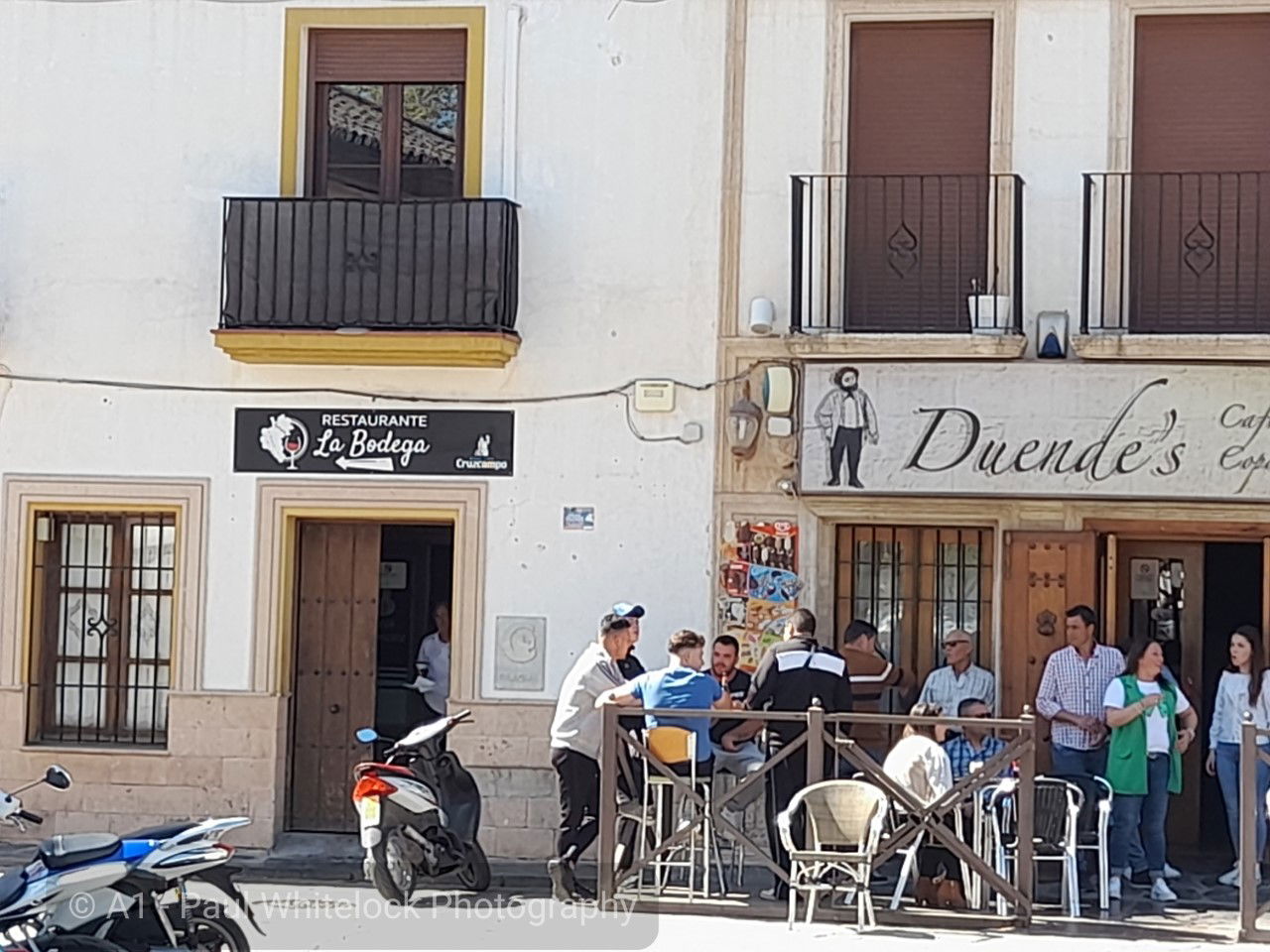 Has been there a long time but changes hands from time to time. It's a bar de copas, with expensive cocktails and loud music, so not really my cup of tea. In fact, they don't sell tea!
Bistro Casa María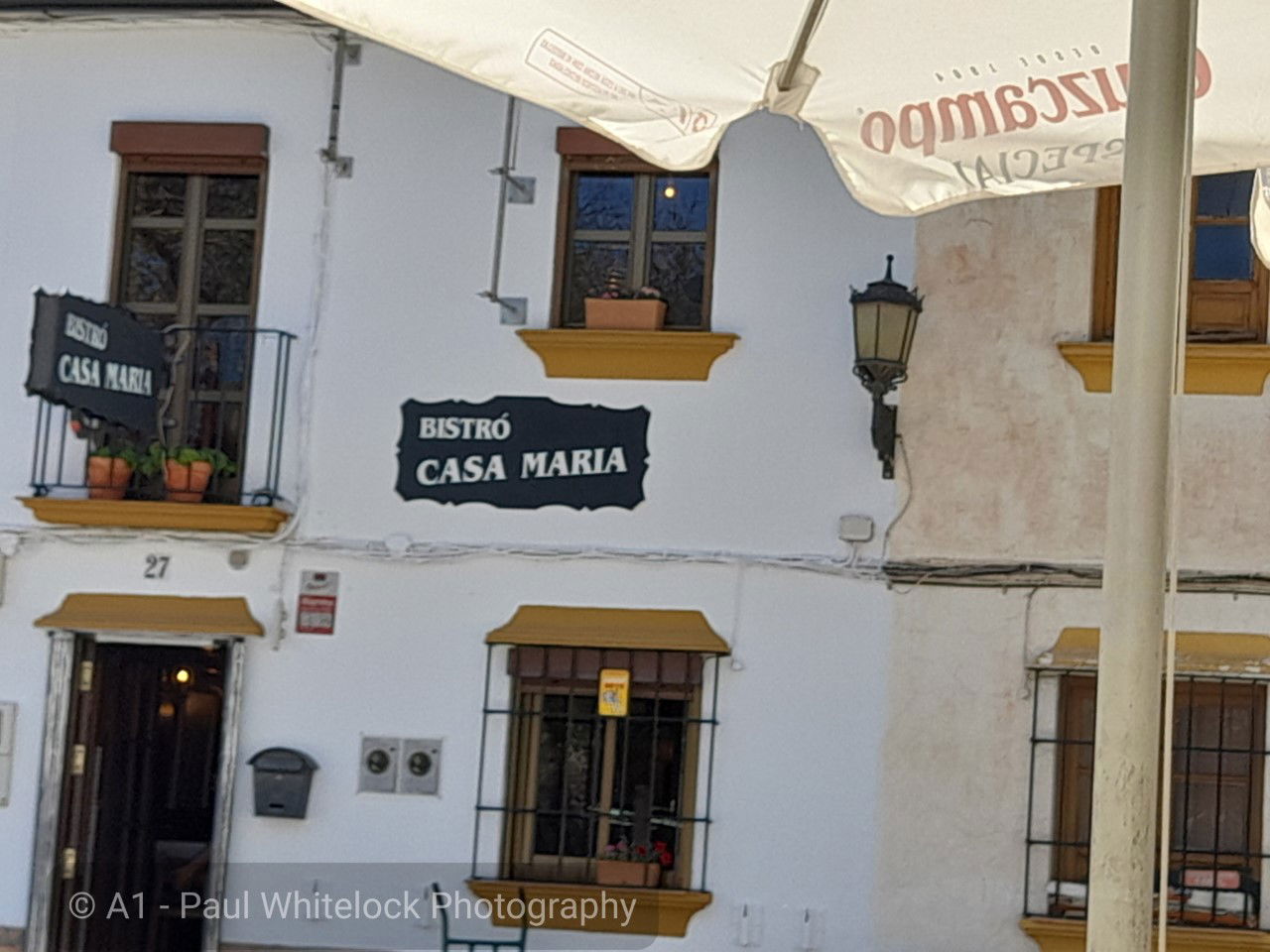 Another old timer, Casa María is where you don't order what you want, you eat what you're given!
In theory somewhat daunting, in practice a thrill. You do get to choose either meat or fish, though. Not for vegans. Good quality food and good wines. A different experience.
Another family-owned and run establishment, Dad Elias is FOH, mum Pepi is the chef and daughter María, after whom the bistro is named, is the waitress.
Bar El Pino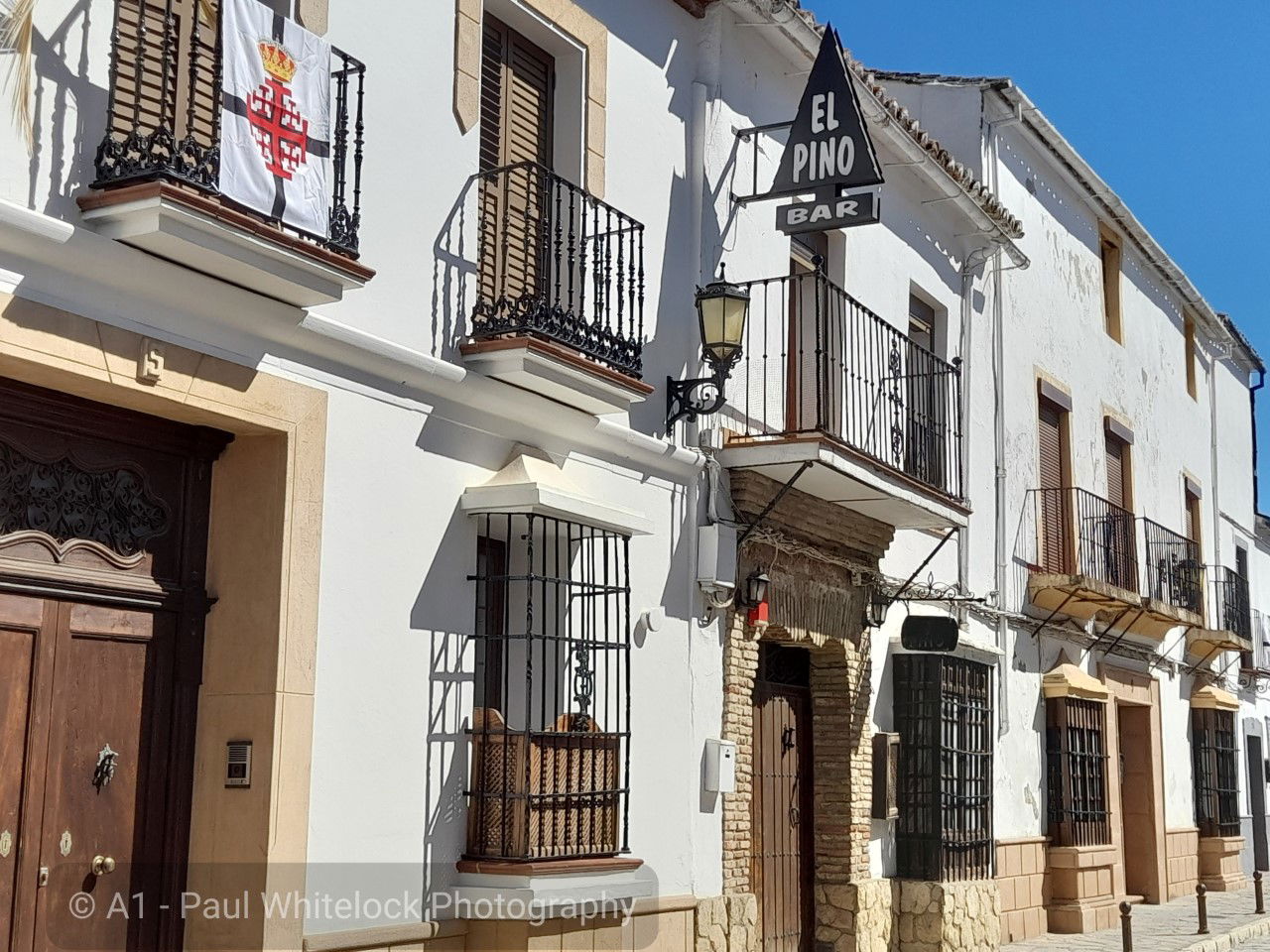 On Calle San Francisco, just 50 metres from the square, this is where I used to play darts and drink way too much beer 15 years ago. It's under new management now, but it's always closed when I'm in the barrio, so I'm afraid I've nothing to report about the current place.
Bar Sánchez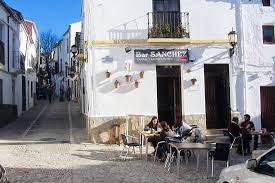 Just inside the Almocábar Gate, this is a bog-standard Spanish bar. Small inside but a good terrace with no traffic in sight, you can eat good tapas, raciones and platos, imbibe cheaply and come away with change.
Antonio is friendly and welcomes foreigners as well as Spanish. I like it a lot.
El Zucio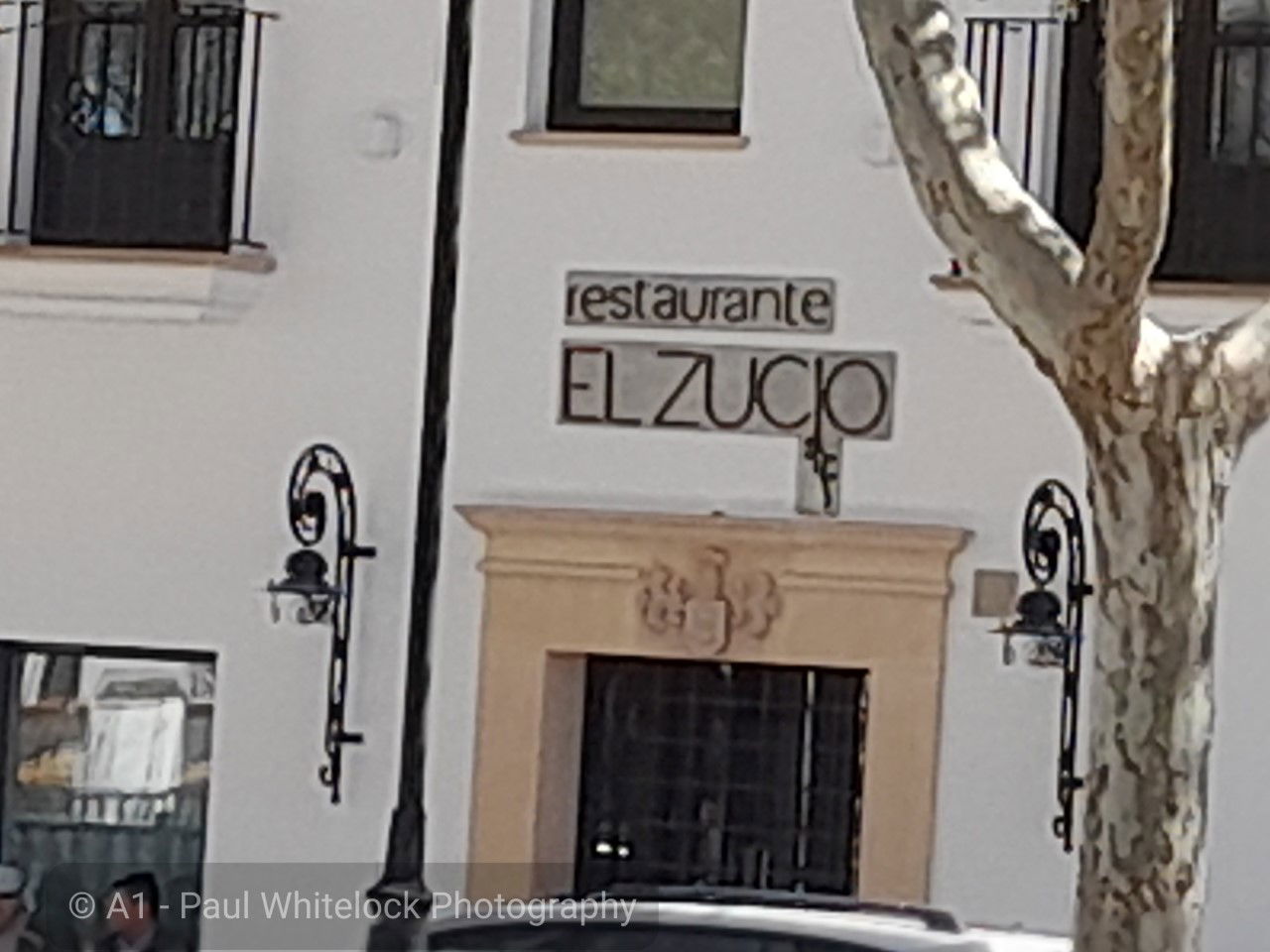 Never been and never will. The prices are through the roof. Owned by the Ortega family, their Casa Ortega is the dearest bar/restaurant in Ronda centre. My pension won't allow me to cross the threshold.
The places that closed
Bar Benito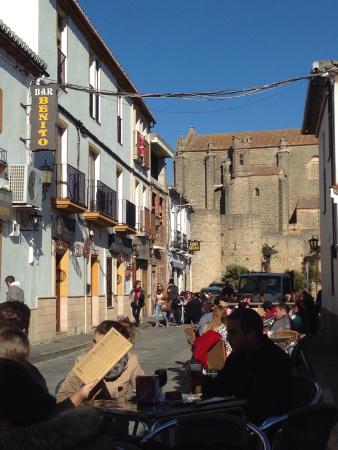 Back then my favourite. It was always the most friendly and welcoming. The home of the serranito, invented by Benito. He retired but still lives nearby.
To read about the serranito and its history, click here: History of a Ronda tapa - Secret Serrania de Ronda
El Choque Ideal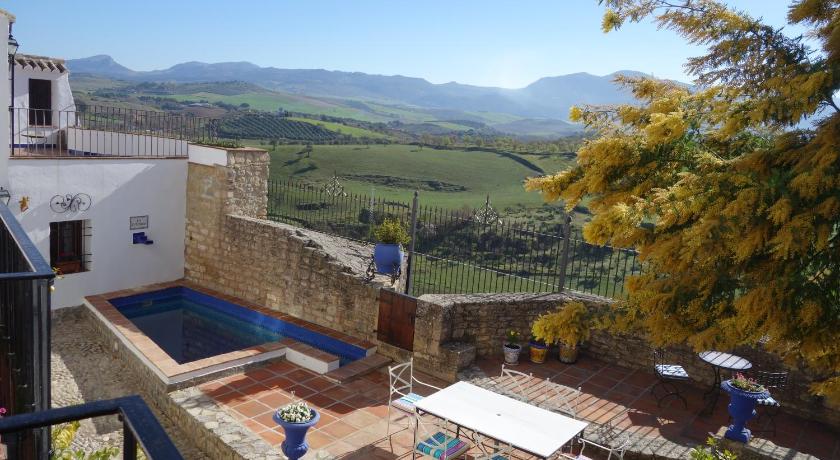 Now a language school, this popular meeting place was owned by Dutchman Dirk and ran successfully for many years. Then he transferred the lease to someone else, and shortly afterwards it closed, which was a shame.
We all loved it. It had a pool table, darts, live sport on TV, second-hand clothes, a plunge pool and even a recording studio.
De Locos Tapas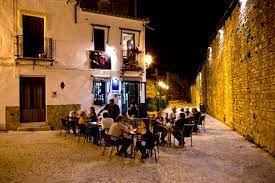 This was truly a phenomenon. The best tapas in Spain? Maybe not, but close for sure. Adventurous and enticing. Owner Guillermo, a Basque, unfortunately had to close down because of extreme ill health. He's still around though and we wish him well.
El Rinconcito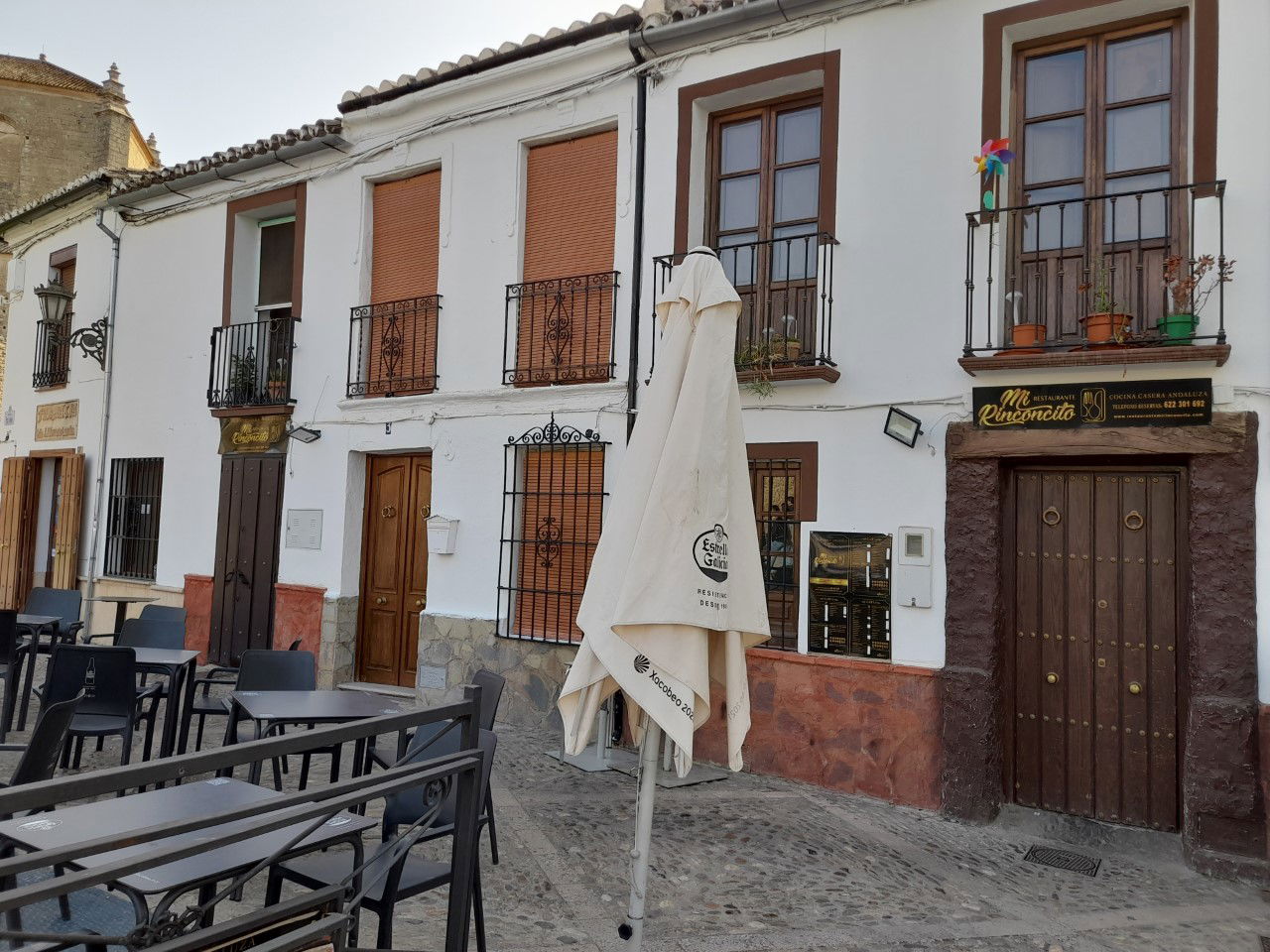 A fairly new-kid-on-the-block, we went once for breakfast. We ordered Spanish omelette as one does. What we got was a plate-sized version - each!
Instead of what we were expecting and what you get everywhere else, ie a wedge. And it was expensive!
We felt we had been ripped off. They didn't know us from Adam, we are obviously guiris from our appearance alone, they probably thought we were tourists and would never pass by again. They were right about all three of these facts, but that doesn't give them the right to exploit us.
So, we won't be going there again!
* "The Picture of Dorian Gray" by Oscar Wilde
The story revolves around a portrait of Dorian Gray painted by Basil Hallward. Dorian meets Lord Henry Wotton and is soon enthralled by the aristocrat's hedonistic worldview: that beauty and sensual fulfilment are the only things worth pursuing in life. Newly understanding that his beauty will fade, Dorian expresses the desire to sell his soul, to ensure that the picture, rather than he, will age and fade. The wish is granted, and Dorian pursues a libertine life of varied amoral experiences while staying young and beautiful; all the while, his portrait ages and visually records every one of Dorian's sins.
All photographs by Paul Whitelock except the sepia print of the Almocabar Gate (courtesy of Ciudad de Ronda), and Bar Benito, El Choque Ideal and De Locos Tapas (all courtesy of Trip Advisor).