Tony Bishop and Eva Monica Bratek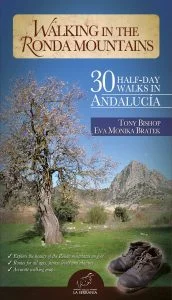 Tony and Eva met in Spain. They lived in Benaojan and then Montejaque, where they married in 2011. They wrote an excellent walking guide, Walking in the Ronda Mountains, published in 2011. Sadly Tony died following a fall in 2013. He was just 74.
***


Alastair Boyd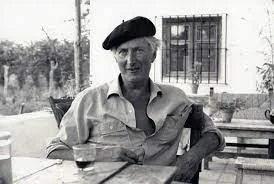 Also Lord Kilmarnock, Scotsman Alastair Boyd lived for years in La Indiana, Ronda. His son Jaime still lives here with his Spanish wife and family. Boyd wrote several acclaimed books on Spain, including two about Ronda and the Serrania. These are The Road to Ronda and Sierras of the South.
***
Charo Carrasco and Emma Cherry
Rondeña shop owner Charo Carrasco and English professional actress Emma Cherry collaborated during the Covid-19 lockdown to write a delightful theatre play called Novias. Let's hope there is more to come from this pair of talented writers.
STOP PRESS: Charo and Emma have just published their first book together. Entitled "Yo soy teatro", it is a compilation of several of the plays they have written together over the last five years.
"Yo soy teatro" is available from Amazon at 16€.
For a review of the book, written by The Culture Vulture, click here:
REVIEWS - Help me, Ronda (help-me-ronda.com)
***
Michael Coy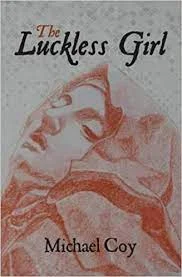 A former teacher and lawyer, Irishman Michael Coy moved to live in Ronda over 20 years ago. A prize-winning poet, he published his first book, The Luckless Girl, an epic poem based on a true story, in 2022.
***
Ernest Hemingway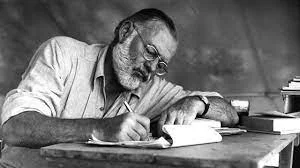 The American journalist and writer Ernest Hemingway spent a lot of time in Ronda. He based some of his works on Ronda and bullfighting, including The Sun Also Rises and Death in the Afternoon.
***
Guy Hunter-Watts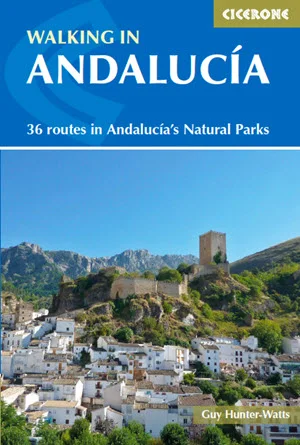 Guy Has lived in Andalucia for over 30 years, latterly in Montecorto. He has written a number of walking guides on the area. He also offers guided walks and a rural holiday rental.www.guyhunterwatts.com
His books include: Walking Coastal Walks in Andalucia, Walking in Andalucia, Walking in the Mountains of Ronda and Grazalema, Trekking the Andalucian Coast to Coast Walk, Trekking the GR7 in Andalucia
STOP PRESS: Guy sadly died on Sunday 14 May 2023, following a cycling accident. He was just 64. You can read more about this here.
***
Edward Lewine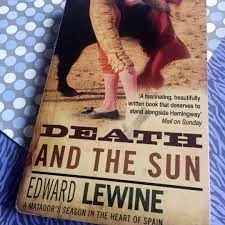 The American journalist Edward Lewine fell in love with Spain during a holiday here. He returned to spend time in Ronda where he wrote Death and the Sun about the bullfighter Francisco Rivera Ordoñez son of Paquirri and grandson of Antonio Ordoñez Dominguin.
***
Karethe Linaee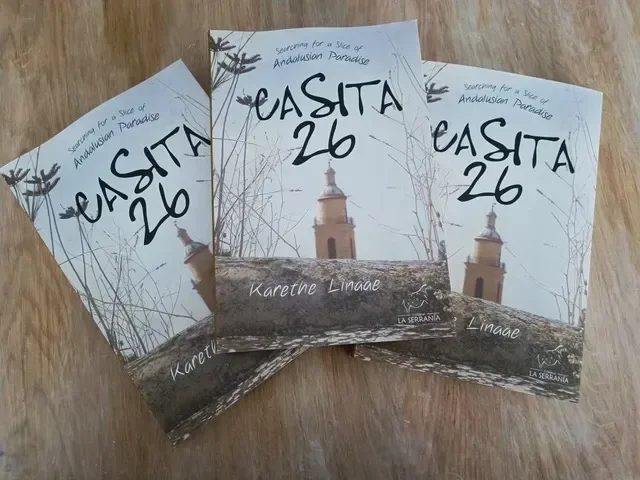 Born in Norway, Karethe Linaee lived in Paris, Los Angeles and Vancouver (Canada) before moving with her Mexican husband Jaime to Ronda a dozen years ago. She used these experiences as the basis for her first book, Casita 26, which has been published in both English and Spanish.
***
Rainer Maria Rilke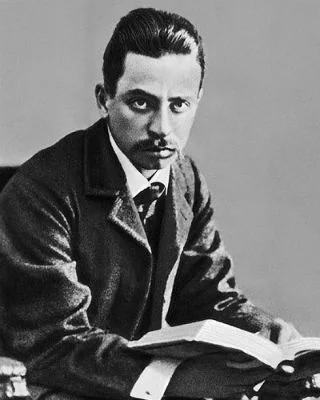 Rilke, born in Prague, at that time part of the Austro-Hungarian empire, is regarded as the greatest German poet of the 20th Century. He lived at the Hotel Reina Victoria in Ronda, where he was cured of his 'writer's block'. Rilke famously coined Ronda's nickname "City of Dreams".


***
Miguel Ruiz Trigueros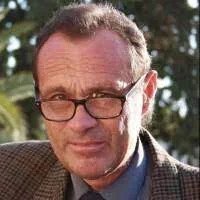 Miguel Ruíz Trigueros was born in Málaga en 1961. When he was very young his family moved to Latin America where Miguel studied at universities in San José, Mexico City and the USA. At that time he was spending a lot of time crossing the Atlantic from east to west. On this side of the ocean he writes regularly for the magazines "Tierra" in Málaga y "El Candil de Diogenes" in Ronda. He also travels frequently to South America on behalf of several NGOs (non-governmental organisations). Since 1997, he has lived permanently in Ronda. Miguel Ruiz Trigueros is the author of the novels Los bailarines de Kronvalda, La Noche de Arcilla, Los Motivos del Sueño and La Sangre de Colon.
***
Paul Whitelock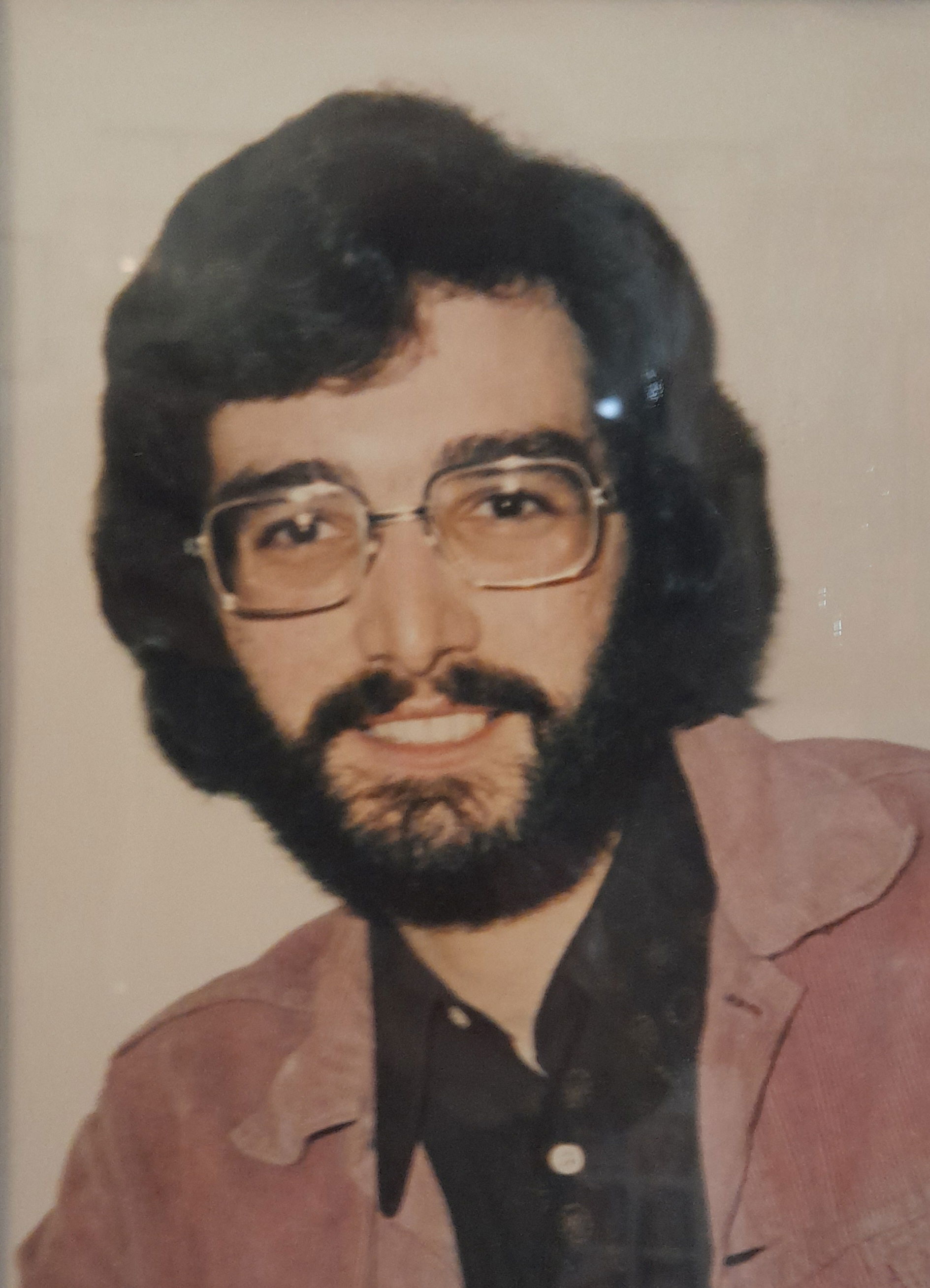 Since taking early retirement and emigrating to Spain, where he lives in Montejaque and Ronda, Paul has been a sometime journalist, translator, interpreter and blogger.
He has several books in the pipeline, including Help, Help Me, Ronda!, The Other Ronda Valley, My Andalucía and La Carne de burro no es transparente.