GREAT MUSIC sung in SPANISH
By The Culture Vulture
Sunday, August 21, 2022
The Culture Vulture loves listening to music, especially live. Since he began studying Spanish at the age of 18 his love of music and songs in the Spanish language has grown ever stronger. Here is a selection of some of his favourites in chronological order of discovery.
JOAN MANUEL SERRAT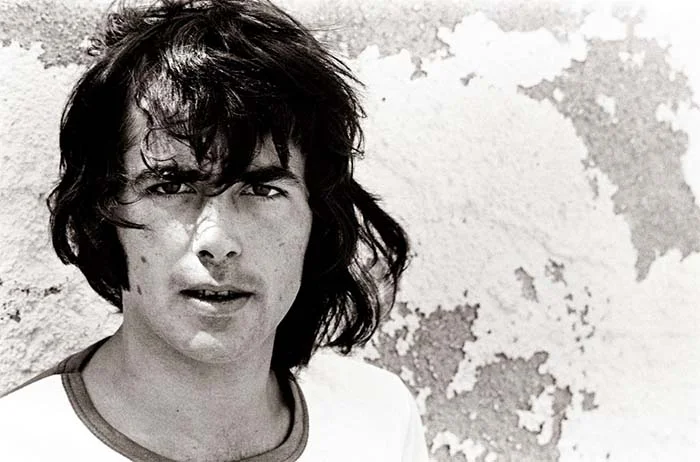 JOAN MANUEL SERRAT was and still is "de puta madre" (the dog's bo****ks). I heard his music for the first time in 1970 when I made my first visit to Spain at the age of 20. He had just released his album Mediterráneo. It's amazing and I still listen to it regularly over 50 years on.
Since the lyrics and pronunciation are very clear, when I was a Spanish teacher in the 70s and 80s, I used his songs as a teaching resource in my A-Level classes. In particular La mujer que yo quiero, Tío Alberto, Barquito de papel, as well as Mediterráneo, the title track.
Here is an example of his work:https://www.youtube.com/watch?v=NXQQ3Zfm23E&ab_channel=JoanManuelSerrat-Topic
RADIO TARIFA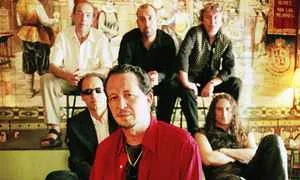 I am very sorry that this unique band no longer exists. I discovered their music when a girlfriend gave me the album Temporal in 1997. I subsequently bought all five of their albums.
I saw them live three times: in Plasencia (Extremadura), in Manchester (UK) and in Warrington (UK).
Carolina Luce, a Canadian friend who lives in Montejaque (Malaga) said: "I also loved this group. I don't know how many times I've listened to this CD, and it was perfect for parties. I especially liked the song El Mandil de Carolina."
Emilio García from Ronda wrote: "I also remember that group; they had their audience, especially in Andalucía".
https://www.youtube.com/watch?v=b6E2ywxREgA&ab_channel=FilintoMelo
BUENA VISTA SOCIAL CLUB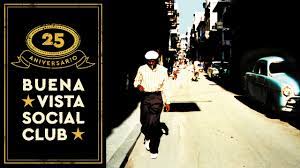 This Cuban phenomenon came to my attention almost as soon as American singer/guitarist Ry Cooder, on a visit to Cuba, discovered a bunch of elderly musicians not making music any longer. He hauled them into the recording studio where they created their unique eponymous album in 1996.
They became an overnight sensation and toured the world playing concerts. I saw them at the Royal Festival Hall in London on their 1997 tour.
German director Wim Wenders captured their 1998 performance in New York on film for a documentary—also called Buena Vista Social Club—that included interviews with the musicians conducted in Havana. Wenders' film was released in June 1999 to critical acclaim, receiving an Academy Award nomination for Best Documentary feature and winning numerous accolades including Best Documentary at the European Film Awards. This was followed up by a second documentary Buena Vista Social Club: Adios in 2017.
The success of both the album and film sparked a revival of interest in traditional Cuban music and Latin American music in general. Some of the Cuban performers later released well-received solo albums and recorded collaborations with stars from different musical genres. The "Buena Vista Social Club" name became an umbrella term to describe these performances and releases, and has been likened to a brand label that encapsulates Cuba's "musical golden age" between the 1930s and 1950s. The new success was fleeting for the most recognizable artists in the ensemble: Compay Segundo, Rubén González, and Ibrahim Ferrer, who died at the ages of ninety-five, eighty-four, and seventy-eight respectively; Compay Segundo and González in 2003, then Ferrer in 2005.
Suddenly these poor folk had became very rich. Sadly, as mentioned, the older ones have now died, but they gave lovers of Cuban music a great few years.
The first track on the album, Chan Chan, performed by then 89-year-old Company Segundo, is a four chord son that became what Cooder described as "the Buena Vista's calling card".
Listen to it here: https://www.youtube.com/watch?v=tGbRZ73NvlY&ab_channel=WorldCircuitRecords
ORISHAS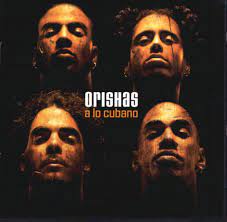 ORISHAS were from Havana, Cuba. I don't remember exactly when and how I discovered the music of the Hip Hop band. I think I read a review of their first album A lo Cubano in the English newspaper The Guardian in 2000. At that time I was developing my love of Cuban music through bands like the Buena Vista Social Club, The Afro-Cuban All Stars and Sierra Maestra.
https://www.youtube.com/watch?v=tZdGMTsd6fw&ab_channel=elloko59
CHAMBAO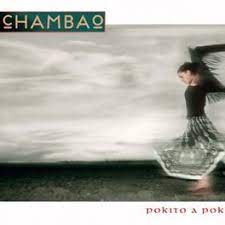 This flamenco chill band appeared in 2001 with their first album Pokito a poko. A real sensation. This album was played a lot in the bars in Ronda at that time, especially in the old bar irlandés O'Flagherty's on Calle Santa Cecilia opposite Bar Faustino. Both bars are closed these days. Unfortunately.
https://www.youtube.com/watch?v=q10qrXK-Fws&ab_channel=ChambaoVEVO
DIANA NAVARRO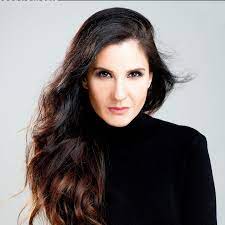 I discovered the music of this singer from Málaga by chance in January 2008 in Ronda. Eight months later I was watching her in concert in the bullring in Carratraca (Málaga). After the concert I got to go 'backstage' and meet her. I have a photo as proof (it appears in the article below).
Here is one of my favourite songs by her: https://www.youtube.com/watch?v=BIlEKknleJg
I wrote this article in 2020, describing our meeting: https://www.secretserrania.com/2020/10/the-day-i-met-diana/
Carolina Luce from Canada commented: "That's wonderful that you met her! I was also enthralled by her voice when I first heard it, when I was living in Granada and her single Sola first came out, in 2005 I believe. I went out right away to buy the CD No te olvides de mi, listened to it many many times, and even challenged myself to sing along with her".
Lenox Napier from Mojacar (Almeria) wrote: "Diana Navarro is superb. I have a couple of her CDs and love to listen to them."
***
So, those are my six choices. I hope you liked them.
***
Whatever happened to JOAN MANUEL SERRAT?
Friday, December 30, 2022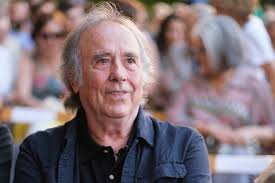 JOAN MANUEL SERRAT was and still is "de puta madre" (the dog's bo****ks). I heard his music for the first time in 1971 during my first visit to Spain. I was 21 at the time and he had just released his album "Mediterráneo". It's an amazing piece of work and I still listen to it regularly more than 50 years on.
Me and Joan Manuel
Since the lyrics and pronunciation of "Mediterraneo" are very clear, when I was a Spanish teacher in the 70s and 80s, I used his songs as a teaching resource in my A-Level classes. In particular La mujer que yo quiero, Tío Alberto, Barquito de papel, as well as Mediterráneo, the title track.
Here is an example of his work from that album, the title track:
History
Joan Manuel Serrat i Teresa (born on 27 December 1943) is a Spanish musician, singer and composer. He is considered one of the most important figures of modern, popular music in both the Spanish and catalán languages.Serrat became involved with music at the age of 17 when he obtained his first guitar to which he dedicated one of his earliest songs, "Una guitarra".
In 1968, Spain entered Serrat in the Eurovision Song Contest to sing "La, la, la", but he asked to sing it in catalán, to which the Spanish authorities would not agree. This would be the first time he would come into conflict with the language politics of Franco's Spain, because of his decision to sing in his native catalán language, repressed by the dictator for some 40 years. Defiantly, Serrat refused to sing the Spanish-language version, and was hurriedly replaced by Massiel, who went on to win the contest with her Spanish-language version of the same song.In 1969, he made his first tour to South America. He released an album containing songs with texts of the Sevilla-born poet Antonio Machado. This album brought him immediate fame in all Spain and Latin America, though, in spite of this, his decision to sing in Spanish was criticised in some catalán nationalist circles.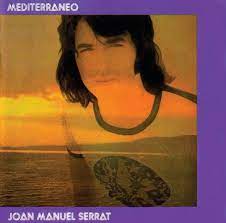 The release of the LP "Mediterráneo" in 1971 consolidated the artist's reputation worldwide.In late 1974, Serrat was exiled in Mexico. An arrest warrant had been issued in Spain after he criticised the death penalty and the "established and official violence" of the dictatorship of General Franco. As a result Serrat lived in exile for the remainder of the dictatorship, returning to Spain after the death of Franco in 1975 and Spain's return to democracy.In 1976, Joan Manuel Serrat was acclaimed for the first time in the United States, while performing in Los Angeles, San Francisco, and New York.Throughout the 80s and 90s Serrat continued to tour and to release new music.In 2000, the Spanish Association of Authors and Editors (SGAE) awarded him one of ten Medals of the Century.Serrat revealed in October 2004 that he had been undergoing treatment for cancer of the bladder and in November that year he had to cancel a tour of Latin America and the US in order to undergo surgery in Barcelona, where he still lives.His signature song "Mediterráneo" was selected as the most important Spanish song of the 20th century.
His recovery was satisfactory, and in 2005 he went on tour again around Spain and Latin America with his lifelong producer and arranger, Ricard Miralles. During the tour Serrat played symphonic versions of his songs with local symphony orchestras.In 2006, Serrat also released "Mô", his first album completely in catalán in 17 years. The album title refers to the city of Mahon, capital of the Spanish island of Menorca and the origin of mayonnaise, where he likes to get away from it all during long touring seasons.
In 2017 and 2018, he carried out a tour named "Mediterráneo da Capo" to commemorate the 47th anniversary of his mythical record "Mediterráneo".
Joan Manuel Serrat was 79 on 27 December 2022, and he had previously announced that he would cease performing live as he entered his ninth decade. Three days before his birthday he gave his last ever concert in Barcelona. On 3 January 2023 Spanish TV is broadcasting one of his last concerts, played on 14 December in Madrid. PoliticsApart from his problems with Franco's regime, he has also criticised the independence movement in Catalonia and the referendum of 1 October 2017, becoming a figurehead for Catalans who prefer to remain within the Spanish Republic. He has also criticised several times the economic corruption of the independentist Catalan government and the national government of Mariano Rajoy, current president Pedro Sánchez' predecessor as head of the national government. Serrat believes that the 2017 unilateral Catalan Nationalist push for secession and the reaction from the government of Mariano Rajoy served the purpose of "covering up years of cuts and economic corruption" from both the Catalan regional government and Spanish national government. On several occasions some in the independence movement have called for a boycott of the singer-songwriter and his music.
***
As for me, I still love his voice and his music. It was the backdrop to my courtship of the lady who was to become my first wife and the mother of my two children. So a very important landmark in my musical life.
I wanted to go to his concert in Málaga in August 2022, but the ticket prices were through the roof. So I shall tune in to his broadcast concert on TVE1 on 3 January and reminisce.
© The Culture Vulture
Tags: Antonio Machado, Barquito de papel, catalán, Catalonia, Culture Vulture, Eurovision Song Contest, Franco, francoist, General Franco, Joan Manuel Serrat, La La La, La mujer que yo quiero, Mahon, Mariano Rajoy, Massiel, Málaga, mayonnaise, Mediterráneo, Menorca, Mô, Pedro Sánchez, Ricard Miralles, Tío Alberto, TVE1
***
Whatever happened to BUENA VISTA SOCIAL CLUB?
Sunday, January 1, 2023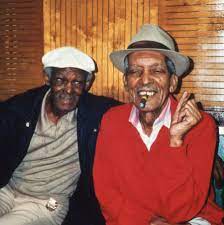 The phenomenon that was Buena Vista Social Club began in the mid-late 1990s when the US singer and guitarist Ry Cooder was granted permission by the USA government to travel to Cuba to carry out a research project into Cuban music.
He discovered a group of elderly musicians who no longer played music and just hung around the social club in the Buenavista barrio of Havana, the Cuban capital. Cooder dragged them back into the recording studio where between them they created the eponymous album which was released in 1996.
The record was an overnight sensation and the group toured the world over the next few years. This loose collective of elderly musicians became suddenly very rich.
The German film director Wim Wenders made a documentary about them based around their concert in New York in 1998 and later interviews in Havana. The film was nominated for an Oscar and received countless other awards and accolades.
I first became aware of Buena Vista Social Club around the time of the release of their first album. I was immediately hooked together with music fans the world over. I accumulated a number of albums by other Cuban musicians who coat-tailed on the success of BVSC, among them the Afro-Cuban All Stars, Sierra Maestra and later Orishas. This music was for me the soundtrack to a beautiful love affair.
I was fortunate to see them perform live at the Royal Festival Hall in 1997. Some of the players became famous in their own right as soloists and performed independently. These included Compay Segundo, pianist Ruben Gonzalez, Ibrahim Ferrer, Omara Portuondo and Eliades Ochoa. The first three are now long dead, dying at the ages of 95, 84 and 78 respectively in the early 2000s. Portuondo and Ochoa are still going strong at the ages of 92 and 76 respectively. I saw Gonzalez and Portuondo live in London also.
As the musicians died or retired, new people came on board. The name has now become synonymous with Cuban music of the 30s, 40s and 50s, a kind of brand name for the genre. As Ry Cooder, who often played along with hs son Joaquin Cooder, said, it was their calling card.
Alas, the original "group" is no longer. Indeed, Wim Wenders filmed a follow-up documentary entitled "Buena Vista Social Club: Adios" in 2017.
But, hey, what a legacy they left after such a relatively short time in the public eye - just 20 years.
© The Culture Vulture
Tags: Afro-Cuban All Stars, Buena Vista Social Club, Buena Vista Social Club: Adios, Compay Segundo, Cuba, Cuban music, Culture Vulture, Eliades Ochoa, Havana, Ibrahim Ferrer, Joaquin Cooder, London, Omara Portuondo, Orishas, Royal Festival Hall, Ruben Gonzalez, Ry Cooder, Sierra Maestra, Wim Wenders
***
Whatever happened to RADIO TARIFA?
Sunday, May 29, 2022 @ 3:37 PM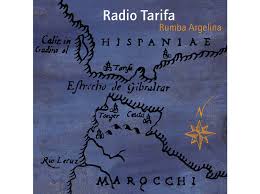 No not a radio station, but a unique band that emerged in Andalucía in the 1990s. After nearly 20 years of touring throughout the world and the release of four albums, the group gave its farewell performance in Barcelona in November 2006.
A friend gifted me a copy of this band's second album, TEMPORAL, shortly after its release in 1997. She hadn't heard them play, but liked the cover!
Well, the cover was indeed good, but the music was sensational! A fascinating and unique fusion of several styles.
This multi-national music ensemble, combined Flamenco, Arab-Andalusian music, Arabic music, Moorish music and other musical influences of the Mediterranean, the Middle Ages and the Caribbean.
The name Radio Tarifa comes from an imaginary radio station in Tarifa, a small town in the Spanish province of Cádiz, Andalucia, the closest part of Spain to Morocco.
Radio Tarifa and me
Serendipity kicked in during a holiday in Extremadura in 2002 when we arrived in Plasencia and I discovered that Radio Tarifa was due to play in the square that night. What an amazing coincidence!
And what a great concert it was! In the interval I approached the bass player, who I knew to be English, and had a great chat.
David Purdye, a Geordie, had joined the band as a temporary replacement. Despite having no Spanish, he was still with the band several years later … and loving it.
I was to see the group perform live twice more, later that year in the huge capacity Bridgewater Hall in Manchester and a year later in a sports hall in Warrington, with a capacity of about 50. Down on their luck, or what?
Radio Tarifa split up in 2006, their lead singer and driving force, Benjamin Escoriza, died in 2012 and that was effectively that for this unique band.
History of the band
Both Fain Dueñas (percussion, Spain) and Vincent Molino (flute, France) were students of Moroccan multi-instrumentalist and composer Tarik Banzi of the Al-Andalus Ensemble. Together they founded an early music group playing music from the late Middle Ages and Renaissance called Ars Antiqua Musicalis, although this group was unable to find commercial success.
When they met Benjamin Escoriza (Granada), a troubador flamenco singer raised by gypsies, in Madrid in the late 1980s, the last piece was in place.
Their first recording together, Rumba Argelina, was recorded in 1993 and became a sensation in Europe when it was released in 1996, and again when it was issued (through association with Nonesuch Records) in America in 1997.
The critical and financial success of that disc made it possible to put together a fully-fledged touring band which played throughout the world.
After nearly 20 years together, according to their website their farewell performance took place in November 2006, in Barcelona.
Discography
Rumba Argelina (1993)
Temporal (1996)
Cruzando El Rio (2001)
Fiebre (2003) (live at the 2002 Toronto Small World Music Festival)
RUMBA ARGELINA was presented as an eclectic work with Arab, Oriental, German Medieval, old Andalucian, Sefardic, Sanabrian music and some themes composed by Fain with lyrics written by Benjamin Escoriza.
The CD had fantastic reviews and received a great public reaction both in Spain and internationally. By this time the group had grown to eight people with a flamenco dancer included. They toured Spain and different European countries, with tremendous success.
On their second album, TEMPORAL (1996), they tried to go deeper into the traditional Spanish folklore that defines them, making a creative and wonderful sound with music from different Spanish regions. Two of the songs were sung by the gypsy singer Rafael Jimenez "Falo" who is one of the great singers of traditional flamenco. His interest for the traditional songs of the north of Spain and flamenco are what attracted him to RADIO TARIFA.
On CRUZANDO EL RÍO (2001), recorded in Faín's then recently completed studio, RADIO TARIFA proposed a new voyage in Iberian music with diversions to Renaissance ("Si j'ai perdu mon ami" de Josquin Desprez) and traditional japanese music ("Gujo Bushi") with the collaboration of flamenco dancer Joaquin Ruiz and the singer/piper Merche Trujillo.This work received great international critical acclaim (one of the top ten best records of 2001 on the "World Music Charts Europe"). RADIO TARIFA was nominated for the "BBC Radio 3 Awards for World Music - 2001".
RADIO TARIFA celebrated the tenth anniversary of their first groundbreaking disc in 2003 with the release of FIEBRE (Fever), their first ever live album. With it they not only capture the exhilarating 'fevered' atmosphere of their live gigs, but also show just how far they had evolved during their first decade together.
FIEBRE proved to be another critical success for the band, with ROOTS calling it "exemplary" and MOJO stating that "they damn near ignite, pouring their souls into the set." The album received a nomination for the "BBC Radio 3 Awards for World Music - 2003" and was also nominated in the Best Folk Album category at the 2004 Latin Grammy Awards.
Personnel
RADIO TARIFA was created at the end of the 80s by three musicians: Fain S. Dueñas, percussions, strings and arrangements, Benjamin Escoriza, singer and lyric writer, from Granada, and Vincent Molino, in the wind section.
Benjamin Escoriza - vocals
Fain Sanchez Dueñas - darbuka, plato, backing vocals
Vincent Molino - ney, crumhorn, poitou oboe
Guests:
Jaime Muela - flute, soprano saxophone
Pedro Esparza - soprano saxophone
Amir Haddad - oud, backing vocals
Wafir Sh. Gibril - accordion
Ramiro Amusategui - buzuki
Jorge Gomez - flamenco guitar, electric guitar
Sebastian Rubio - pandereta, bongos
David Purdye - electric bass, backing vocals
Peter Oteo - electric bass
The name RADIO TARIFA is an explicit reference to the type of musical wave that the group wanted its listeners to catch - Cape Tarifa is the point of Spain which is closest to Africa.
According to the group: "Tarifa is a frontier town, a no-man´s land and, above all, the Mediterranean´s balcony". RADIO TARIFA´s world was one of Iberian musical styles (flamenco, Arab-Andalucian, medieval and Castillian) where unfolding melodies and an enriched rhythmic base permitted continued dialogue between the percussive instruments, wood and string sections, and voice.Distancing itself from all forms of musical purism in their choice of timbres and treatment of melodies, the group mixed arrangements of traditional compositions with their own original works. They used instruments which were played in Ancient Egypt (ney : a cane flute), and others from classical Greek and Roman times and Mediterranean instruments such as the wooden oboe or harmonium, combining them with modern instruments like the saxophone or electric bass guitar. The resultant music is both familiar and exotic.
Touring history
Since the release of Rumba Argelina, they have played in hundreds of concerts and each time RADIO TARIFA played, they left their audience hypnotized by their richness of rhythms and melodies.Apart from performing regularly in Spain, RADIO TARIFA played abroad and audiences in the following countries had the chance to enjoy their music : Germany, Italy, France, United Kingdom, Ireland, Belgium, Switzerland, Holland, Portugal, Sweden, Finland, Norway, Denmark, Luxembourg, Hungary, Eslovenia, Austria, Greece, Turkey, Morocco, ,Egypt, Palestine, Australia, New Zealand, Brasil, Colombia, Mexico, Canada and United States.
RADIO TARIFA´s live performances consist of eight musicians.
The end
RADIO TARIFA broke up in 2006. On their website they announced: "After 14 years of intense live shows, records, tiring trips, jokes, arguments and good feeling, we are taking a break for an indefinite period of time. Thanks to all of you who have given us all the love and support, following us during these fantastic years."
Their lead singer and driving force, Benjamin Escoriza, died in 2012 and that was that for this unique band.
They left a great legacy though! I still listen to them often.