Do you remember the 1989 Oscar-winning film of the same name starring Robin Williams as the teacher who was passionate about deceased poets?
Williams is himself now dead, having committed suicide in 2014 at the age of 63.
There are several writers, many of them foreign, who live/d in and around Ronda or who wrote about the town from abroad.
Here, Ronda resident and would-be published writer, The Culture Vulture, casts his eye over some of them, whether dead or alive.
Ronda Writers and Writers on Ronda
By The Culture Vulture
Dead or alive, there are a significant number of writers, mainly foreign, who have published novels, non-fiction works and poetry about the Ciudad Soñada (Ronda) and the surrounding area. Many still reside or did reside here.
Of those still with us, in alphabetical order, are Ronda poet, David Aguilera; Polish environmentalist Eva Monica Bratek; Ronda businesswoman Charo Carrasco; Irish poet Michael Coy; English actress Emma Cherry; retired Canadian stylist Caroline Emmett; American journalist Edward Lewine; Norwegian journalist Karethe Linaee; Ronda novelist Miguel Ruiz Trigueros; and English newspaper publisher Jon Clarke.
'Late' writers on Ronda include English historian Tony Bishop; Scottish peer Alastair Boyd; American Nobel-prizewinning author Ernest Hemingway; English walking guru Guy Hunter-Watts; and Austrian poet Rainer Maria Rilke.
'Dead'
Tony Bishop
Tony Bishop, a good friend, met the lady who was to become his wife, Eva Monica Bratek, here in Andalucía in the early 'Noughties'. They moved to live in Montejaque where they 'jumped the broom' in 2011.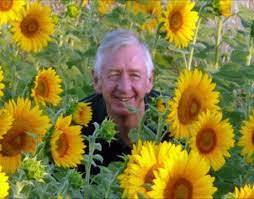 I was thrilled to be invited to the wedding and the subsequent 'wedding breakfast'. Tony and Eva had been working on a walking guide to the area. Walking in the Ronda Mountains was published by Editorial La Serranía in the same year, 2011.
Sadly, Tony died following a fall at home in 2013. He was just 74.
Alastair Boyd
Alastair Boyd (1927 – 2009), who became the 17th Baron Kilmarnock on the death of his father in 1975, first came to Ronda in 1957 and lived in the partly dilapidated Casa de Mondragon, later to be restored and become a Palacio and the home of Ronda's Municipal Museum.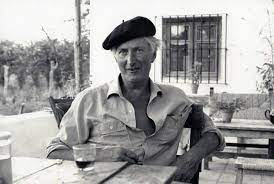 At first, Boyd ran a language school with his wife Diana. They had two horses which they rode around the region, culminating in several acclaimed books in English about Ronda. These include The Road to Ronda (1969) and Sierras of the South (1992).
Both books were translated into Spanish and were re-published by Editorial La Serrania. De Ronda a las Alpujarras (2007) is also available in Spanish. All three books are still available in bookshops and online.
Alastair Boyd lived latterly in La Indiana, Ronda, until his death in 2009 aged 81. His son Jaime still lives here with his Spanish wife and family.
Although I never met 'Mister' Boyd, as the locals called him, I attended his memorial service on behalf of The Olive Press, for which I was working at the time.
Ernest Hemingway
Ernest Hemingway (1899 – 1961) never lived in Ronda, but, like his contemporary Orson Welles he was a fanatical aficionado of the bullfight. A regular visitor to Pamplona for the bullfight festival of San Fermin and to Ronda which back then was the hub of los toros, he wrote several important books on the area.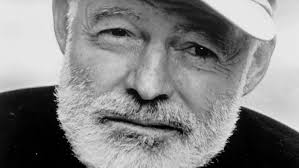 His novel For Whom the Bell Tolls, also a 1943 film starring Gary Cooper and Ingrid Bergman, was about the Spanish Civil War and includes scenes set in Ronda.
He also wrote two classic non-fiction books about the bulls, The Sun Also Rises (published as Fiesta in the UK) and Death in the Afternoon are must-reads.
A troubled man, Hemingway shot himself in Ketchum (Idaho, USA) in 1961 aged 61.
I was recovering in hospital in Germany from an appendix operation, aged 21, when I was introduced to Hemingway. His books about bullfighting kindled an interest in bullfighting which remains with me to this day.
After Germany I subsequently went to the fiesta of San Fermín in Pamplona two years running in the early 1970s. It was there that I saw the young Paquirri from Ronda for the first time. He went on to become the top torero of his generation, but sadly died in the ring after coming out of retirement for one last corrida. He was 36.
When I ended up living in Ronda some 35 years later, I got the opportunity to follow in Hemingway's footsteps, so to speak.
Guy Hunter-Watts
Guy Hunter-Watts (1959 - 2023) was a celebrated author of some 10 walking guides based on southern Spain. A resident of Andalucia for over 30 years, latterly in Montecorto, near Ronda, he sadly died of head injuries in 2023 after a freak cycling accident. He was just 64.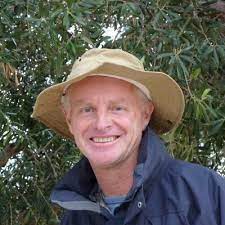 His books include Walking Coastal Walks in Andalucia, Walking in Andalucia, Walking in the Mountains of Ronda and Grazalema, Trekking the Andalucian Coast to Coast Walk, Trekking the GR7 in Andalucia.
Originally published by Santana Books (now defunct) he is now published by Cicerone Press.
I bought several of his books, one containing a personal dedication. I had got to know him quite well before his sudden demise. He was a very likeable and popular man.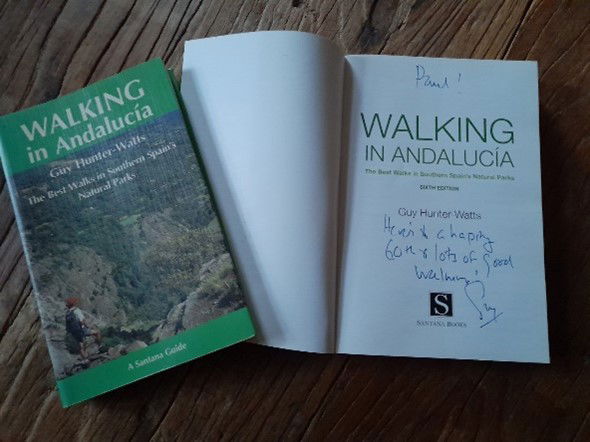 I attended Guy's funeral service in a private capacity, along with some 200 relatives and friends.
Obituary here: MEET THE 'LOCALS' - Help me, Ronda (help-me-ronda.com)
Rainer Maria Rilke
Rainer Maria Rilke (1875 – 1926) was born in Prague, then part of the Austro-Hungarian empire. His native language was therefore German.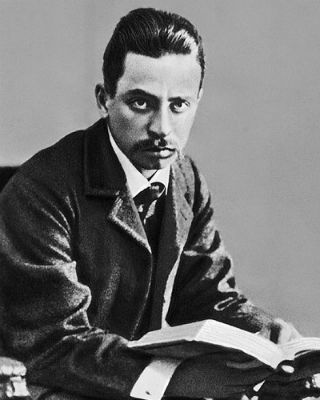 Rilke, a troubled man, unsuccessful with women, wandered aimlessly to Paris, Toledo, and Cordoba in search of inspiration to battle his severe case of writer's block. When, on a whim, he ended up in Ronda, he was suddenly inspired by the town he called Ciudad Soñada (City of Dreams).
He stayed for two years in Room 208 of the Hotel Reina Victoria, and enjoyed the most prolific and productive period of his life. The hotel retains a small display dedicated to Rilke near the hotel bar. His poetry is highly regarded, although written in German.
Three works have a Ronda connection: The Spanish Trilogy The Sixth Elegy The Raising of Lazarus.
For a longer article about Rainer Maria Rilke visit: RILKE. Who? (eyeonspain.com)
'Alive'
Those writers still with us all live or have lived in the Ronda area.
Aguilera, Carrasco, Coy, Linaee, and Ruiz Trigueros live in Ronda; Cherry in Benaoján; Emmett in Montejaque; and Clarke splits his time between Arriate and San Pedro de Alcántara, where his son attends school.
David Aguilera
David Aguilera (1977 - ) was born in Ronda, raised in Marbella, and now resides in Ronda once more. He has three collections of poems in Spanish, all published by Platero Coolbooks.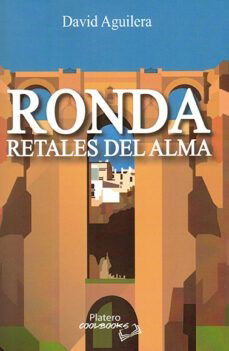 They are Club de caballeros, Confidencias a mamá and Ronda, retales del alma (2023).
Charo Carrasco
Charo Carrasco, born and bred in Ronda is the owner of a sports goods shop in the town, Intersport Cary. She is also a wife and mum to one son, Jesus. Her main hobby is acting.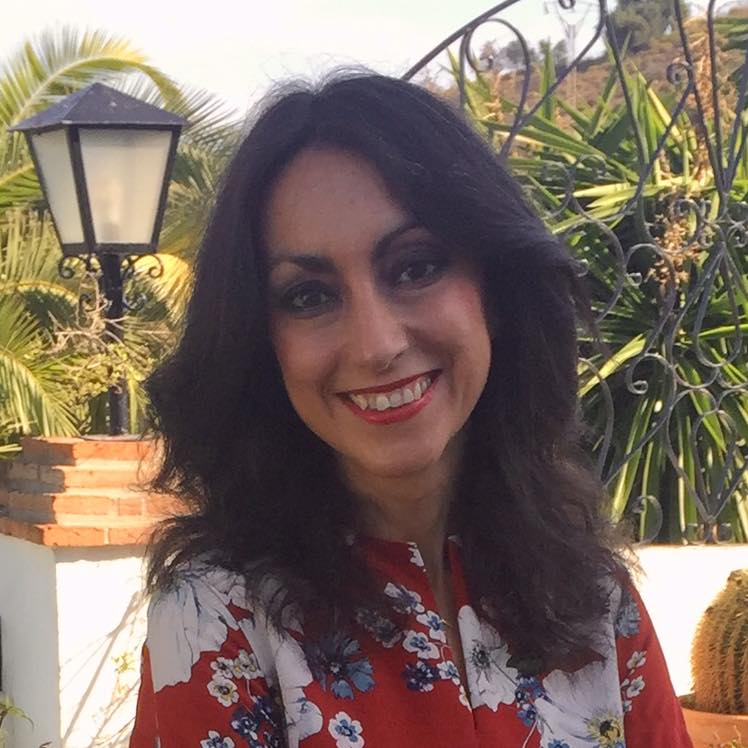 She is a member of the group Proyecto Platea, based in Ronda and run by professional Ronda-born actor Marcos Marcell.
I know Charo well, having attended acting classes with her – she is a stunningly good actress. She is also a playwright, together with Emma Cherry, also great on stage, whom I also know.
Emma is an English-trained professional actress who lives in Benaoján.
Together Charo and Emma have recently published a collection of the plays they have written, called Yo soy teatro.
The anthology is apparently selling like hot cakes, both in local bookshops and on Amazon, where it is already a bestseller in the genre.
"Estamos muy contentas y un poco incrédulas porque en apenas unos días nos hemos colocado en el número uno junto a títulos como La Casa de Bernarda Alba. Es impresionante", says Charo.
Emma Cherry
Emma Cherry is a Londoner, who trained as an actress at The Rose Bruford College in Sidcup, Kent. Coincidentally, the same drama school where my professional actor son Tom trained, albeit a few years later.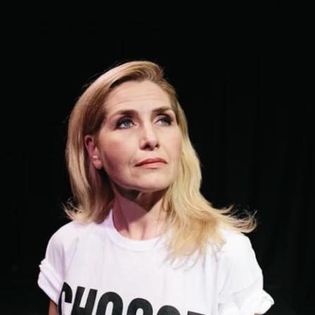 After living for a number of years in Mallorca, Emma moved to Benaoján, near Ronda, where she joined local drama school Proyecto Platea. That's where she met Charo Carrasco (see above). And the rest is history. See above.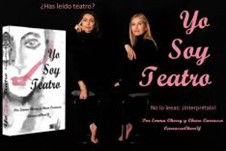 Emma Cherry and Charo Carrasco pose with a copy of their book [Photo courtesy of CharryTV]
Jon Clarke
Jon Clarke, a former journalist with The Daily Mail in London, moved to Spain around 20 years ago, where took over the Western Andalucia edition of The Olive Press, then a new and free fortnightly English language newspaper.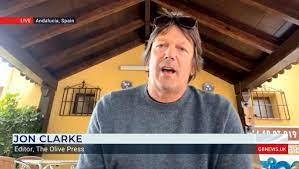 He settled in Arriate with his wife Gabriela and they soon had two children.
In fact, I got to know Jon back in the early days of the paper when I emigrated to Montejaque and was interviewed for a job with him. I worked at The Olive Press for about a year, cutting my teeth as a writer and selling advertising space, in order to fund the paper.
As time has gone on, Jon took over the Eastern Andalucia Edition of The Olive Press, combining the two papers.
Over the years the paper has also expanded to five further editions in English, and one in German which debuted in September 2023.

As for books, Jon Likes his food, so his first publication, Dining Secrets of Andalucia, takes us on a journey to some of the finest restaurants throughout the region.
Jon has taken a keen interest in the Madeleine McCann case over many years. Maddy was the three-year-old girl who disappeared from a holiday resort in Portugal in 2007. Jon's book about the case is My Search for Madeleine and it's published by OP Books.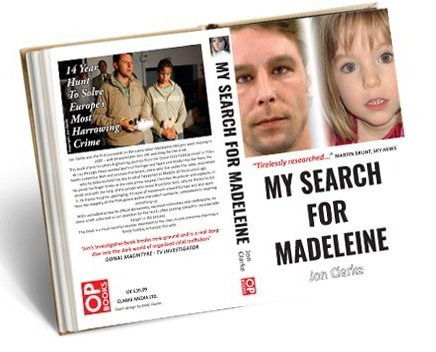 The book charts Jon's often-frightening journey from the Ocean Club holiday resort in Praia da Luz through many isolated parts of Portugal and Spain and finally on to Germany. He points his finger firmly at the new prime suspect Christian Brueckner and explains, in detail and with the help of the people who knew Brueckner best, why he thinks he did it.
He traces the suspect's grim upbringing, his ease of movement around Europe and also questions the integrity of the Portuguese police. He wonders whether someone, somewhere is covering something up.
"A page-turner from chapter one… Loved it. The detail will stagger you. This is what proper investigative journalism is about." - Patrick Hill, SUNDAY MIRROR
"Jon Clarke's book exposes the secret dark world behind the biggest mystery of the 21st century." - Mike Ridley, THE SUN
Michael Coy
Michael Coy moved to Ronda over 20 years ago. The former teacher, then barrister, came to Ronda for love.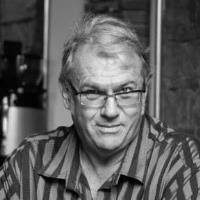 Irish-born, he worked in London, but shared a home with his brothers in Wrexham, N Wales, before emigrating.
Fluent in Spanish now, Michael earns his living as a private tutor, and independent gestor, helping other foreigners sort out their affairs.
He also writes poetry and inspired by a true story in Italy, he wrote and published an epic poem based on the case. It's called The Luckless Girl and it was published by The Conrad Press in 2022.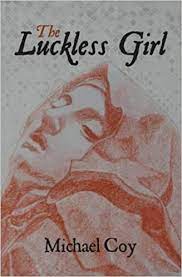 I've known Michael for over 20 years. We met in a bar in Ronda, as you do, and he has been a good pal over the years. Michael is the reason I am married to Rita - he introduced us in September 2008 at the Feria de Pedro Romero in Ronda.
Back to his book, I attended his book launch in 2022 and bought a copy of The Luckless Girl in which Michael wrote a nice dedication. At over 800 pages (thicker than Tolstoy's War and Peace, I think!).
I must confess I haven't got very far into it yet. However, I hear it's selling steadily in a local bookshop, Librería Dumas, and also online.
Carolyn Emmett
Carolyn Emmett (1953 - ) and husband Kevin live in Montejaque in the Serrania de Ronda. They have had an exciting expatriate life, having lived in Canada, Indonesia, Botswana and South Africa before retiring to Montejaque in 2011.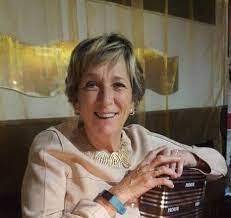 In 2013, together with local friend Victoria, Carolyn designed and produced The Cookbook and Village Guide (El Libro de Cocina y Guia del Pueblo), a bilingual recipe book that includes recipes from the locals, bars and restaurants and extranjeros.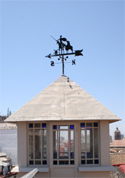 All proceeds from the cookbook are earmarked for a social project in the village.
Edward Lewine
Edward Lewine (1967 - ) an American journalist, fell in love with Spain during a holiday here. He returned to spend time in Ronda where he wrote Death and the Sun (2014) about the bullfighter Francisco Rivera Ordoñez, son of Paquirri and grandson of Antonio Ordóñez Dominguín.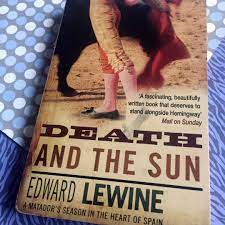 Part sports writing, part travelogue, this is a portrait of Spain, its people, and their passion for a beautiful yet deadly spectacle. A brilliant observer, Lewine reveals a Spain few outsiders have seen. There's nothing more Spanish than bullfighting, and nothing less like its stereotype. For matadores and aficionados, it is not a blood sport but an art, an ancient subculture steeped in ritual, machismo, and the feverish attentions of fans and the press.
Lewine explains Spain and the art of the bulls by spending a bullfighting season travelling Spanish highways with the celebrated matador Francisco Rivera Ordónez (Fran, as he's known) through every region and social stratum. Fran's great-grandfather, the afore-mentioned Antonio Ordóñez, was a famous bullfighter and the inspiration for Hemingway's matador in The Sun Also Rises.
Fran's father was also a star matador, Paquirri, until a bull took his life shortly before Fran's eleventh birthday. Fran is both blessed and haunted by his family history. Formerly a top performer himself, Fran's reputation has slipped, and as the season opens, he feels intense pressure to live up to his legacy amid tabloid scrutiny in the wake of his separation from his wife, a duchess.
But Fran perseveres through an eventful season of early triumph, serious injury, and an unlikely return to glory.
The New York Times wrote about Death in the Sun: "May be the most in-depth, incisively written guide to bullfighting available in English."
"Lewine demonstrates knowledge of and respect for the matador's dangerous profession." — Boston Globe.
I was stunned by the book; I couldn't put it down. Having seen Paquirri perform in Pamplona as a young man, and subsequently his sons Fran and Cayetano in Ronda, I found it easy to identify with the book.
Karethe Linaee
Karethe Linaee is Norwegian but lived and worked in Vancouver, Canada, for many years. There she met Jaime, born in Mexico, but of Basque heritage.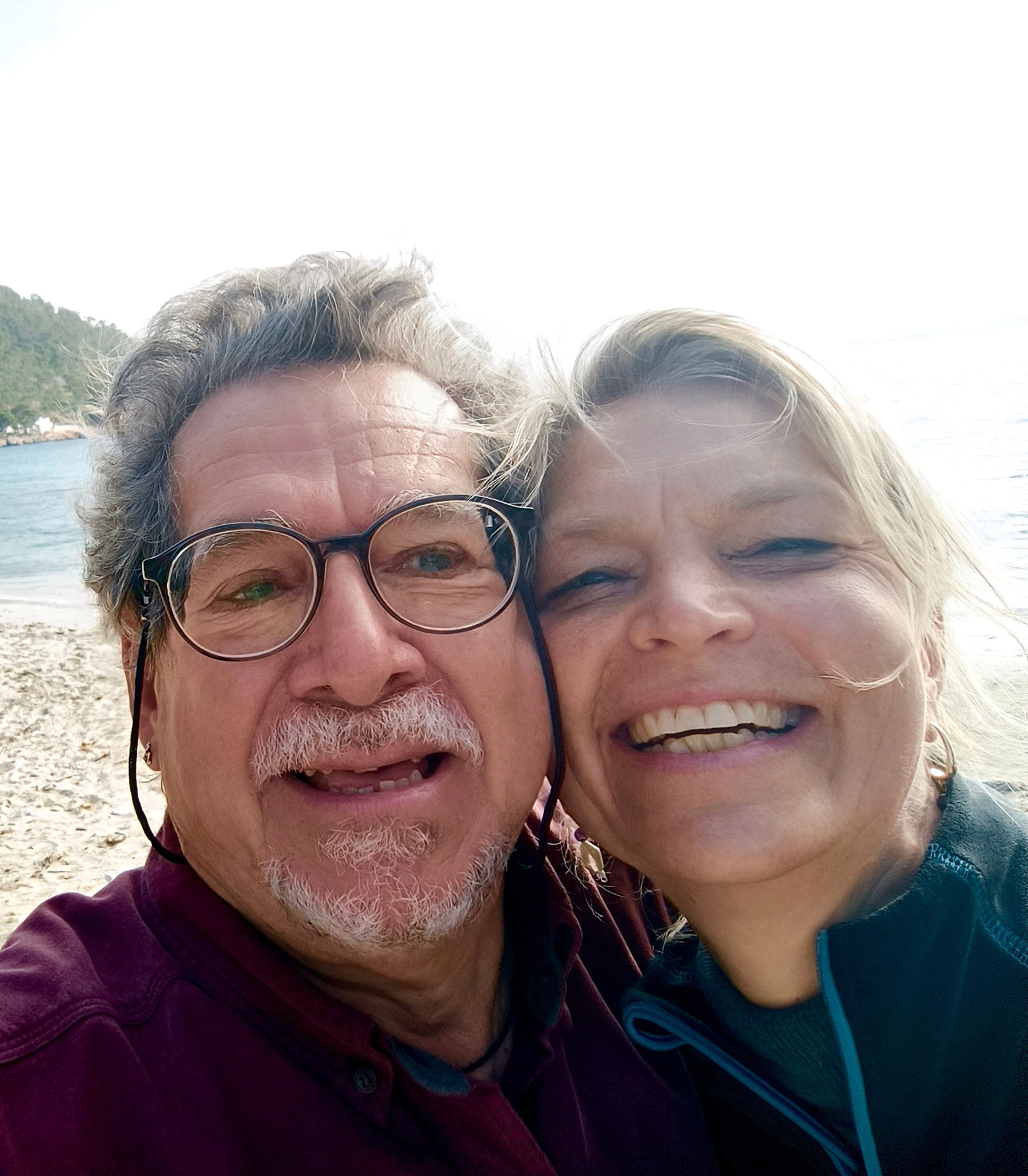 I met Jaime in 2010 when he rented my apartment in Ronda to do a "recce". They had decided to leave Canada and move to Spain, and Ronda ended up being their choice "for the time being".
They stayed in my place another time while they found their feet in their new home town.
They are still here 12 years later, and curiously bought the house next door to my apartment.
Karethe is an experienced journalist and is editor of and contributor to several Scandinavian magazines and journals.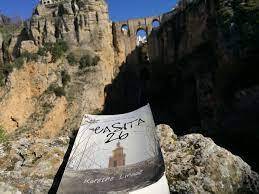 She also wrote a book in English about their adventure in leaving Canada and moving to Ronda. Called Casita 26, it was published in 2020. It has since been translated into Spanish and is available in both languages from Editorial La Serrania.
Miguel Ruíz Trigueros
Miguel Ruíz Trigueros was born in Málaga in 1961. When he was very young his family moved to Latin America where Miguel studied at universities in San José, Mexico City and the USA.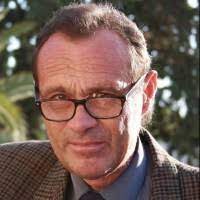 At that time he was spending a lot of time crossing the Atlantic from east to west.
On this side of the Atlantic Ocean he writes regularly for the magazines "Tierra" in Málaga and "El Candil de Diógenes" in Ronda.
He also travels frequently to South America on behalf of several NGOs (non-governmental organisations).
Since 1997, he has lived permanently in Ronda.
Miguel Ruiz Trigueros is the author of the novels Los bailarines de Kronvalda, La Noche de Arcilla, Los Motivos del Sueño and La Sangre de Colón.
I met Miguel many years ago when a local builder brought him along to interpret when I was renovating a house in the Barrio San Francisco de Ronda. As it happens, I didn't need Miguel, but the builder didn't know that.
I bump into Miguel around Ronda from time to time. In fact I saw him a couple of weeks ago.
Conclusion
This was my selection of "Dead and Alive Poets". I am sure to have missed some, for which I apologise.
Photos:
Editorial La Serrania, Freepik, Karl Smallman, Paul Whitelock, Santana Books, Secret Serrania, Snobb
Copyright:
The Culture Vulture