STOP PRESS!
S

errania Book Buddies – Reading Group for English-speakers
CALL FOR NEW MEMBERS!
2 February 2023
The Ronda Reading Group held its first meeting in November 2021 at the Toro Tapas Bar in Calle La Bola, Ronda, with about a dozen people in attendance. There were Hungarians, Poles, Irish and British present, all of whom had good English and wanted to read books in English and discuss them.
The non-native speakers saw the group as a means of practising their English and meeting new people, and, because we subsequently varied the venue for meetings, discovering new places.
At that meeting we agreed the basic principles of how the group would function. We elected a president (Krisztina Duró), a secretary (Christine Davis) and a communications officer (Paul Whitelock) and chose our first book, 'Before We Were Yours' by Lisa Wingate.
The second meeting was held in Montejaque, a village that several members had not been to previously. We had an enjoyable breakfast together and after discussing the book, chose the next one, after which several members of the group went on a walk along the newly opened Caminito de Montejaque.
After a while our two Hungarian members left for the north of Spain for a period, so Julie Wilkinson took over as president.
After a summer break in 2022, we started up again in the autumn.
Meetings have been held in Cortes de la Frontera, Estacion de Jimera de Libar, Estacion de Benaojan twice, and Montejaque for a second time.
We changed the name to Serrania Book Buddies to reflect more accurately where the membership lives, ie Cañada del Real Tesoro, Fuente de la Higuera, Jimera de Libar, Llano de la Cruz and Montejaque, as well as Ronda.
The next meeting was in Ronda, when we discussed 'The Camino' by Shirley Maclaine.
We try to vary the genre, although books with a link to Spain crop up ever more frequently.
At the latest meeting, in Montejaque in February, we discussed the book 'Casita 26' by Karethe Linaae. We were delighted to welcome the author and her husband Jaime , who live in Ronda, to the meeting.
The complete list of books we have read so far are:
'Before We Were Yours' by Lisa Wingate
'Pins and Needles' by Lorraine Mace
'Driving Over Lemons' by Chris Stewart
'The Thursday Murder Club' by Richard Osman
'The Camino' by Shirley MacLaine
'Casita 26' by Karethe Linaae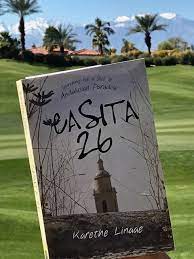 Karethe lives in Ronda. She is a Norwegian journalist and writer who lived for many years in Canada with her Mexican husband Jaime. The book is about their move to Ronda, and how they have happily settled in the Barrio San Francisco.
Our next book is:
'The Only Woman in the Room' by Marie Benedict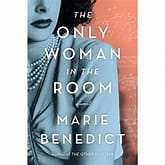 Meeting: Saturday 15 April 2023 at 11.00 am
Venue: Hotel Las Camaretas, Cortes de la Frontera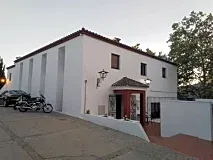 If anyone one is interested in joining Serrania Book Buddies, there is no charge for membership. Please contact us in any of the following ways:
Send a private message via SMS, Messenger or Whatsapp to +34 636 52 75 16
Send an email to info@help-me-ronda.com
Laurie Lee – poet, womaniser and hispanophile
By The Culture Vulture
20 November 2021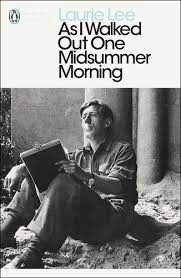 Most famous for his autobiographical work Cider with Rosie, the Gloucestershire-born Lawrence Edward "Laurie" Lee, was also a great lover of Spain. The Culture Vulture reminisces about the three books Lee wrote about this country, pre-, during and post- Civil War.
As I Walked Out One Midsummer Morning
I first came across Laurie Lee as a 19-year-old while at university and anticipating my year abroad in Spain and Germany. In that year, 1969, Penguin published his book about his journey on foot across Spain in 1934, As I Walked Out One Midsummer Morning.
The book tells of Lee's walk from La Coruña to Málaga armed with very little but his fiddle. We learn of his adventures en route, the kindness of strangers, and we can smell the poetic descriptions of the food he samples. His trip is cut short by the onset of the Spanish Civil War in 1936 and he is repatriated to the UK, only to return later to fight against Franco in the International Brigades.
I couldn't put the book down. It still rates as the best book about Spain that I've ever read, with Duende by Jason Webster, Driving Over Lemons by Chris Stewart, The Sun Also Rises by Ernest Hemingway and Ghosts of Spain by Giles Tremlett coming in a distant second, third, fourth and fifth.
A Moment of War
Hungry for more, I got a copy of A Moment of War, when it was eventually published in 1991. It was a long wait, but worth it.
This book describes how, in December 1937, Lee set out for Spain to fight for the Republican cause against Franco's Nationalists. He could not persuade anyone to help him and so eventually crossed the Pyrenees alone in a snowstorm, armed with little else but his beloved fiddle.
He then encountered Republican sympathisers who suspected him of being a Nationalist spy and imprisoned him. On the day scheduled for his execution a fortunate encounter led to his being released and joining the International Brigades.
The book then recounts Lee's experiences as a Republican soldier in Figueres, Valencia, Tarazona, Madrid, Teruel and Barcelona. He left Spain in February 1938.
There has been some doubt expressed about the historical accuracy of the book. Lee himself wrote that his diaries had been stolen and so he relied on memory for what is presented as an eyewitness account. He wrote it some 50 years after the event, so some inaccuracy is likely.
Nevertheless, it's still a fine book, with Lee's background as a poet shining through his prose.
Fifteen years after his last visit Laurie Lee returned to Spain and specifically Andalucía. He found a country broken by the Civil War, but the totems of indestructible Spain survive: the Christ in agony, the thrilling flamenco cry, the pride in poverty, the gypsy intensity in vivid whitewashed slums, the cult of the bullfight, the exultation in death, the humour of hopelessness. All of these the paradoxes deep in the fiery bones of Spain.
Rich with kaleidoscopic images, A Rose for Winter, first published in 1971, is as sensual and evocative as the sun-scorched landscape of Andalucía itself.
Oddly the order of publication does not coincide with the chronology of events. This last book of his "Spanish Trilogy" was published before his Civil War memoir, although Lee has explained this anomaly. But who cares anyway?
Laurie Lee died aged 82 in May 1997 in his beloved village of Slad in Gloucestershire. He was so beloved in Spain that an obituary appeared in the newspaper El País.
Click here: https://elpais.com/diario/1997/05/16/agenda/863733601_850215.html
Acknowledgements:
Amazon
Google
Penguin Books
Wikipedia
JASON WEBSTER - Writer, Flamenco Obsessive and Hispanophile
By The Culture Vulture
The Culture Vulture tells us more about the man and his books.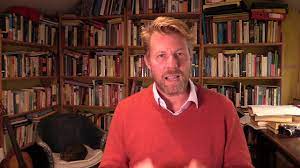 JASON WEBSTER was born in California to British parents in 1970 and spent his childhood in the US, Britain and Germany. He first moved to Spain in the early 1990s having graduated in Arabic and Islamic History from St John's College, Oxford.
He has written five non-fiction books on Spanish themes, which we shall consider later in this article.
He has also written a biography of the Spanish WWII double agent Garbo (The Spy with 29 Names); and the Max Cámara series of crime novels.
Webster has appeared in TV documentaries for the BBC, Five and the Discovery Channel as an expert on Moorish Spain.
He has also written extensively for British and Spanish newspapers, including The Financial Times, The Daily Telegraph, The Guardian, The Observer, and El Asombrario.
He is married to the flamenco dancer Salud Botella and has two children.
I first came across Webster's work when a friend gave me a copy of the recently published "Duende" back in 2003. I was stunned. This "outsider" had managed to penetrate the closed world of flamenco and had been able to unearth some of its secrets.
The following year he published "Andalus", a book about the impact of the Moorish occupation from 711 to 1492 on the Iberian Peninsula.
Then, in 2006, came "¡Guerra!" which studied the wounds left by the Civil War on contemporary Spain.
In 2009 "Sacred Sierra" described the first year of his time spent living on a mountain.
After a wait of a decade, during which Webster devoted his time to writing fiction and to other activities, in 2020 we finally got his latest non-fiction work "Violencia", in which he demonstrates that the country's history has been dominated by violence and brutality.
"Duende: A journey in search of Flamenco" (2003), which recounts Webster's move to Spain after university and his quest to learn flamenco guitar and the path to the elusive yet passionate feeling of duende, an untranslatable term referring to the feeling that is the essence of flamenco.
Having pursued a conventional enough path through school and university, Webster was all set to enter the world of academe. But when his girlfriend of some years dumped him unceremoniously, he found himself at a crossroads.
Abandoning the world of libraries and the future he had always imagined for himself, he headed off instead for Spain in search of duende, the intense emotional state – part ecstasy, part desperation – so intrinsic to flamenco.
"Duende" is an account of his years spent in Spain feeding his obsessive interest in flamenco: the tyranny of his guitar teacher; his passionate affair with Lola, a flamenco dancer; in Madrid, living with gypsies in their dislocated, cocaine-fuelled world, stealing cars by night and sleeping away the days in tawdry rooms.
Finding himself spiralling self-destructively downwards he goes to Granada bruised and battered, after two years of total immersion in the flamenco lifestyle.
In the tradition of Laurie Lee's classic "As I Walked Out One Midsummer Morning", "Duende" charts a young man's emotional coming of age and offers real insight into the passionate essence of flamenco.
Miranda France, writing in the Guardian, admitted that her first thought on picking up "Duende" was that Jason Webster's stated passion for flamenco sounded a bit dubious.
"My second thought … was that it looked a bit boring. I was wrong on both counts. "Duende" is a fascinating book, the most gripping I have read for years. I can't remember ever before having stuck my fingers in my ears to block out the wails of my children in order to finish a chapter!"
"I don't believe that everything in "Duende" is true. It doesn't matter – Jason Webster is an exceptional writer, and this is a great book."
"Andalus: Unlocking the Secrets of Moorish Spain" (2004) examines the deep impact left on Spain, and by extension the rest of Europe, by the Moorish presence during nearly 800 years.
As Islam and the West were preparing to clash once again, Jason Webster embarked on a quest to discover Spain's hidden Moorish legacy and lift the lid on a country once forged by both Muslims and Christians. He meets Zine, a young illegal immigrant from Morocco, a twenty-first-century Moor, lured over with the promise of a job but exploited as a slave labourer on a fruit farm. Jason's life is threatened as he investigates the agricultural gulag, Zine rescues him, and the unlikely pair of writer and desperado take off on a rollercoaster ride through Andalucía.
While Webster unveils the neglected Arab ancestry of modern Spain – apparent in its food, language, people and culture – Zine sets out on his own parallel quest, a one-man peace mission to resolve Muslim-Christian tensions by proving irresistible to Spanish señoritas.
"¡Guerra!: Living in the shadows of the Spanish Civil War" (2006) studied the wounds left by the Civil War on contemporary Spain through a combination of history and travel.
After twelve years in Spain, Jason Webster had developed a deep love for his adopted homeland; his life there seemed complete. But when he and his Spanish wife moved into an idyllic old farmhouse in the mountains north of Valencia, by chance he found an unmarked mass grave from the Spanish Civil War on his doorstep. Spurred to investigate the history of this conflict, a topic many of his Spanish friends still seemed to treat as taboo, he began to uncover a darker side to the country.Witness to a brutal fist-fight sponsored by remnants of Franco's Falangists, arrested and threatened by the police in the former HQ of the Spanish Foreign Legion, sheltered by a beautiful transvestite, shunned by locals, haunted by ghosts and finally robbed of his identity, Webster encountered a legacy of cruelty and violence that seems to linger on seventy years after the bloody events of that war.
As in his previous books, "Duende" and "Andalus", "¡Guerra!" reveals the essence of modern Spain, which few outsiders ever manage to see. Fascinating true stories from the Civil War, vividly retold as he travels around the country.
Yet the more Webster unveils of the passions that set one countryman against another, the more he is led to wonder: could the dark, primitive currents that ripped the country apart in the 1930s still be stirring under the sophisticated, worldly surface of today's Spain?
"Sacred Sierra"
"Sacred Sierra: A year on a Spanish mountain" (2009) describes a year that Webster and his Spanish wife Salud spent living on their mountain farm in eastern Spain, on the slopes of the sacred peak of Penyagolosa, working on the land and planting trees with the help of a 12th-century Moorish gardening manual.
Jason Webster had lived in Spain for 15 years when he and his wife Salud Botella, a flamenco dancer, tired of their city life and decided to buy a crumbling farmhouse clinging to the side of a steep valley in the eastern province of Castellón. He knew nothing about farming – he didn't even know what an almond tree looked like, or that he owned over 100 of them – but with help from local farmers and a twelfth-century book on gardening he set about recreating his dream.
"Sacred Sierra" tells the story of their first year on the mountain, and how they cleared the land, planted and harvested olives, nurtured precious, expensive truffles, all while surviving gale force winds and scorching summer fires.
While toying with the timeless, he also retells ancient legends and as the year passed, finds himself increasingly in tune with the ancient, mystical life of the sierra, a place that will haunt your imagination and raise your spirits.
"Violencia"
Spain has never worked as a democracy. Throughout the country's history only one system of government has ever enjoyed any real success: dictatorship and the use of violence.
Violence, in fact, is what Spain is made of, lying at the heart of its culture and identity, far more so than any other western European nation. For well over a thousand years, the country has only ever been forged and then been held together through the use of aggression – brutal, merciless terror and warfare directed against its own people. Without it the country breaks apart and Spain ceases to exist – a fact that recent events in Barcelona confirm. Authoritarianism is the Spanish default setting.
Yet Spain has produced many of the most important artists and thinkers in the Western world, from Cervantes, author of the first modern novel, to Goya, the first modern painter.
Much of Western artistic expression, in fact, from the Picaresque to Cubism, would be unthinkable without the Spanish contribution. This unique national genius, however, does not exist despite Spain's violent backdrop; it is, in fact, born out of it. Indeed Spain's genius and violent nature go hand in hand, locked together in a macabre, elaborate dance. This is the country's tragedy.
"Violencia" unveils this truth for the first time, exposing the bloody heart of Spain – from its origins in the ancient past to the Civil War and the current crisis in Catalonia. "Violencia" will be in the tradition of those books which come to define our understanding of a country.
Friday, January 14, 2022
Chris Stewart shot to fame with Driving Over Lemons in 1999. Funny, insightful and real, the book told the story of how he bought a peasant farm on the wrong side of the river, with its previous owner still resident.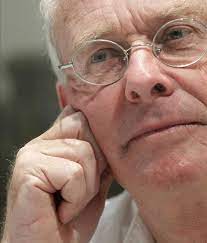 Me and Chris Stewart
I was given this book by a friend, John, a fellow Spanish teacher, as a 50th birthday present in 2000. Strange title, I thought, but, hey, what a great read it turned out to be. It prompted me to read other books by foreigners who had bought property in Spain.
Driving Over Lemons
No sooner had this Englishman set eyes on El Valero than he handed over a cheque. Now all he had to do was explain to Ana, his wife that they were the proud owners of an isolated sheep farm in the Alpujarra Mountains in Southern Spain. That was the easy part.
Lush with olive, lemon, and almond groves, the farm lacks a few essentials—running water, electricity, an access road. And then there's the problem of rapacious Pedro Romero, the previous owner, who refuses to leave.
A perpetual optimist, whose skill as a sheepshearer provides an ideal entrée into his new community, Stewart also possesses an unflappable spirit that, we soon learn, nothing can diminish.
Wholly enchanted by the rugged terrain of the hillside and the people they meet along the way—among them farmers, including the ever-resourceful Domingo, other expatriates and artists—Chris and Ana Stewart build an enviable life, complete with a daughter, Chloe, and dogs, in a country far from home.
His sequels to Driving Over Lemons: An Optimist in Andalucia are A Parrot in the Pepper Tree, and The Almond Blossom Appreciation Society. They are also great reads and became international bestsellers too.
Chris Stewart - Background
Born in Crawley, Surrey, in 1951, and raised in Horsham in Sussex, Stewart was a classmate of Tony Banks and Peter Gabriel at Charterhouse School in Surrey, and joined them in a school band which went on to become Genesis in January 1967.
Stewart appears on Genesis's first two singles, The Silent Sun / That's Me and A Winter's Tale / One-Eyed Hound. He also drums on their first album. Despite this he was fired from the band in the summer of 1968 due to his poor technique and was replaced by John Silver.
After his somewhat short career as a rock musician he joined a circus, learned how to shear sheep, went to China to write the Rough Guide, gained a pilot's license in Los Angeles, and completed a course in French cooking.
Other publications
Stewart's publisher, Sort of Books, released another memoir in 2009, entitled Three Ways to Capsize a Boat: An Optimist Afloat. This one focused on sailing.
In 2014 Sort Of Books published a further book of stories, Last Days of the Bus Club, which focuses on his daughter's going to university, and his and Ana's subsequent life alone on the farm.
Stewart has also contributed to two books in the Rough Guides series: the Rough Guide to Andalucia and the Rough Guide to China.
A personal perspective
Chris Stewart's trilogy about life in Órgiva certainly inspired me to buy property in Spain, do it up and eventually live here.
By 2001 my first wife and I had bought our first Spanish property, a modern apartment in a comunidad de propietarios in Ronda. I kept Piso Blanco for 18 years.
In 2003 we bought a house, a semi-ruin, to do up. Also in Ronda. I sold Casa Blanca in 2008.
In 2005 I retired and got divorced and that summer I 'reformed' a house in Ronda for my girlfriend of the time. El Rincón was sold on in 2010.
In September 2008 I met a lovely German lady who was living in Montejaque, a mountain village near Ronda, and I moved to live there full-time at the end of December 2008.
In 2011 I bought a villa with pool and gardens for me and the German lady, who had become my second wife in 2010, to live in. 12 years on we are still in Villa Indiana, which is in Fuente de la Higuera, just outside Ronda.
In 2020 I bought another reforma. I'm just finishing off Casa Real, in Montejaque, which will be a vivienda rural from April 2022.
So, thank you, Chris Stewart, for the inspiration. That's why you are number three on my list of top writers about Spain.
ERNEST HEMINGWAY– journalist, writer and taurophile
By The Culture Vulture
Wednesday, 23 February 2022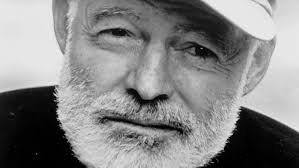 Ernest Hemingway is fourth on The Culture Vulture's list of top 5 writers about Spain. Here he tells us more about the man and his books.
The journalist turned novelist wrote two first-class books about bullfighting, The Sun Also Rises (published as Fiesta in England), a novel, and Death in the Afternoon, a non-fiction work. He also wrote a novel about the Spanish Civil War, For Whom the Bell Tolls, and his only play The Fifth Column.
Hemingway in Ronda with Ava Gardner
Bullfighting was Hemingway's passion. He would go to the bull-running and bullfights at the Fiesta de San Fermín in Pamplona (Navarra) every July, and he spent a lot of time in Ronda, the birthplace of bullfighting on foot, and has a street in the Andalusian town named after him, Paseo de Hemingway, which runs round the back of the Parador.
I was recovering in hospital in Germany from an appendix operation, aged 21, when I was introduced to Hemingway. His books about bullfighting kindled an interest in bullfighting which remains with me to this day.
After Germany I subsequently went to San Fermín in Pamplona two years running in the early 1970s. It was there that I saw the young Paquirri from Ronda for the first time. He went on to become the top torero of his generation, but sadly died in the ring after coming out of retirement for one last corrida. He was 36.
When I ended up living in Ronda some 35 years later I got the opportunity to follow in Hemingway's footsteps, so to speak.
Biography
Ernest Miller Hemingway (July 21, 1899 – July 2, 1961) was an American novelist, short-story writer, journalist, and sportsman. His economical and understated style—which he termed the iceberg theory—had a strong influence on 20th-century fiction, while his adventurous lifestyle and his public image brought him admiration from later generations.
Hemingway produced most of his work between the mid-1920s and the mid-1950s, and he was awarded the 1954 Nobel Prize for Literature. He published seven novels, six short-story collections, and two non-fiction works. Three of his novels, four short-story collections, and three nonfiction works were published posthumously.
Hemingway was raised in Illinois, USA. After high school, he was a reporter for a few months for The Kansas City Star before leaving for the Italian Front to enlist as an ambulance driver in World War I.
In 1918, he was seriously wounded and returned home
In 1921, he married Hadley Richardson, the first of four wives. They moved to Paris where he worked as a foreign correspondent and fell under the influence of the modernist writers and artists of the 1920s' "Lost Generation" expatriate community.
Hemingway's debut novel The Sun Also Rises was published in 1926.
In 1927 he divorced Richardson, and married Pauline Pfeiffer. They divorced after he returned from the Spanish Civil War (1936–1939), which he covered as a journalist and which was the basis for his novel For Whom the Bell Tolls (1940).
Martha Gellhorn became his third wife in 1940. He and Gellhorn separated after he met Mary Welsh in London during World War II.
He almost died in 1954 after plane crashes on successive days, with injuries leaving him in pain and ill health for much of the rest of his life.
In 1959 he committed suicide.
Spanish Civil War
In 1937, Hemingway left for Spain to cover the Spanish Civil War for the North American Newspaper Alliance (NANA).
Hemingway was joined in Spain by journalist and writer Martha Gellhorn, who he had met in Key West a year earlier.
Late in 1937, while in Madrid with Martha, Hemingway wrote his only play, The Fifth Column, as the city was being bombarded by Francoist forces. He returned to Key West for a few months, then back to Spain twice in 1938, where he was present at the Battle of the Ebro, the last Republican stand, and he was among the British and American journalists who were some of the last to leave the battle as they crossed the river.
The Sun Also Rises
The Sun Also Rises, first published in 1926, and titled Fiesta in England, the novel captures the moods, feelings, and attitudes of a hard-drinking, fast-living group of disillusioned expatriates in post-war France and Spain.
The novel follows a group of young American and British expatriates as they wander through Europe in the mid-1920s. They are all members of the cynical and disillusioned Lost Generation, who came of age during World War I (1914–18).
Hemingway renders the disorientation and distractedness of the Lost Generation in sparing prose, devoid of sentimentality and flowery language. In The Sun Also Rises, Hemingway barely develops the interior lives of his main characters. By withholding key details about their mental and emotional states, Hemingway conveys the fundamental emptiness of the expatriates' lives.
The Sun Also Rises established Hemingway as one of the great writers of the 20th century. Today it is considered one of Hemingway's masterpieces and a classic work of literature.
Death in the Afternoon
Published in 1932, this non-fiction work by Hemingway is the classic exploration of the history and pageantry of bullfighting, and the deeper themes of cowardice, bravery, sport and tragedy that it inspires.
Still considered one of the best books ever written about bullfighting, Death in the Afternoon reflects Hemingway's belief that bullfighting was more than mere sport. Here he describes and explains the technical aspects of this dangerous ritual, and "the emotional and spiritual intensity and pure classic beauty that can be produced by a man, an animal, and a piece of scarlet serge draped on a stick."
Seen through his eyes, bullfighting becomes an art, a richly choreographed ballet, with performers who range from awkward amateurs to masters of great grace and cunning.
Death in the Afternoon is also a deeper contemplation on the nature of cowardice and bravery, sport and tragedy, and is enlivened throughout by Hemingway's pungent commentary on life and literature.
Hemingway became a bullfighting aficionado after visiting the Fiesta de San Fermín in Pamplona in the 1920s. In Death in the Afternoon, Hemingway explores the metaphysics of bullfighting—the ritualized, almost religious practice—that he considered analogous to the writer's search for meaning and the essence of life. In bullfighting, he found the elemental nature of life and death.
In his writings on Spain, Hemingway was influenced by the Spanish master Pío Baroja. When Hemingway won the Nobel Prize, he traveled to see Baroja, then on his death bed, specifically to tell him he thought Baroja deserved the prize more than he.
For Whom the Bell Tolls
In 1937 Hemingway travelled to Spain to cover the civil war there for the North American Newspaper Alliance. Three years later he completed the greatest novel to emerge from "the good fight," For Whom the Bell Tolls.
The story of Robert Jordan, a young American in the International Brigades attached to an antifascist guerilla unit in the mountains of Spain, it tells of loyalty and courage, love and defeat, and the tragic death of an ideal.
In his portrayal of Jordan's love for the beautiful Maria and his superb account of El Sordo's last stand, in his brilliant travesty of La Pasionaria and his unwillingness to believe in blind faith, Hemingway created a work at once rare and beautiful, strong and brutal, compassionate, moving and wise.
"If the function of a writer is to reveal reality," Maxwell Perkins wrote to Hemingway after reading the manuscript, "no one ever so completely performed it."
Greater in power, broader in scope, and more intensely emotional than any of the author's previous works, it stands as one of the best war novels of all time.
The Fifth Column
The Fifth Column is autobiographical drama. Philip Rawlings, its leading man and a Loyalist agent, justified his apparently dissolute existence as a "third-rate newspaperman" on the ground that he is really a "second-rate cop."
So, Hemingway justified what Rawlings's mistress calls "this absolutely utter playboy business" on the grounds that he was turning it to literature. Except for her unbelievable stupidity, Dorothy, the mistress, is an accurate portrait of fellow journalist and later third wife Martha Gellhorn.
As elsewhere, the author gets good comic mileage out of the speech of those for whom English is not their native tongue. The hotel manager is hilarious. Actually, all of the horseplay is amusing. But the utterly serious business depends for its impact on our believing in the hero's romantic political convictions.
In the play, Philip nobly renounces Dorothy for the cause; in life Hemingway married her.
At one point, Philip mentions to his mistress people who have "done such things that it would break your damn heart if I tried to tell you about it."
***
So, Ernest Hemingway comes in at number four on my list of the top five writers about Spain. I've read all his books about Spain apart from the play, The Fifth Column, and four short stories. Coincidentally, last week I stumbled across a tattered copy of the play and the short stories in one volume. I shall start to read it as soon as I've finished Sacred Sierra by Jason Webster [also on my top five list at number two].
Acknowledgements:
Amazon
Encyclopedia Britannica
Wikipedia
GEORGE ORWELL – essayist, womaniser and fighter for the Spanish Republic
By The Culture Vulture
Saturday, February 4, 2023
George Orwell is an immense figure in literature world-wide, yet he only wrote one book on Spain, Homage to Catalonia. Nevertheless, The Culture Vulture considers that Orwell is worthy to stand alongside Lee, Webster, Stewart and Hemingway.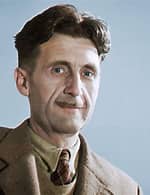 Biography
George Orwell was born Eric Arthur Blair on 25 June 1903 and died at the age of 46 on 21 January 1950. He was an English novelist, essayist, journalist, and critic. His work is characterised by lucid prose, social criticism, opposition to totalitarianism, and support of democratic socialism.
He is particularly known for the allegorical novella Animal Farm (1945) and the dystopian novel Nineteen Eighty-Four (1949).
His non-fiction works, including Down and Out in Paris and London (1933), about his experiences living as a dishwasher in the French capital and as a tramp in England, The Road to Wigan Pier (1937), documenting his experience of working-class life in the industrial north of England, and Homage to Catalonia (1938), an account of his experiences soldiering for the Republicans in the Spanish Civil War (1936–1939), are as critically respected as his essays on politics, literature, language and culture.
Blair was born in India, and raised and educated in England. After school he became an Imperial policeman in Burma (now Myanmar), before returning to Suffolk, England, where he began his writing career as George Orwell, a name inspired by a favourite location, the River Orwell.
From the late 1920s to the early 1930s, his success as a writer grew and his first books were published. He was wounded fighting in the Spanish Civil War, leading to his first period of ill health on return to England.
During the Second World War he worked as a journalist and for the BBC. The publication of Animal Farm led to fame during his lifetime. During the final years of his life he worked on Nineteen Eighty-Four, and moved between Jura in Scotland and London. It was published in June 1949, less than a year before his death.
Orwell married Eileen O'Shaughnessy on 9 June 1936. Shortly afterwards, the political crisis began in Spain and Orwell followed developments there closely. At the end of the year, concerned by General Francisco Franco's military uprising (supported by Nazi Germany, Fascist Italy and local groups such as the Falange), Orwell decided to go to Spain to take part in the Spanish Civil War on the Republican side.
Spanish Civil War
Orwell set out for Spain on about 23 December 1936, dining with author Henry Miller in Paris on the way. Miller told Orwell that going to fight in the Civil War out of some sense of obligation or guilt was "sheer stupidity" and that the Englishman's ideas "about combating Fascism, defending democracy, etc., etc., were all baloney".
A few days later in Barcelona, Orwell met John McNair of the Independent Labour Party (ILP) who quoted him: "I've come to fight against Fascism", but if someone had asked him what he was fighting for, "I should have answered: 'Common decency'".
Orwell stepped into a complex political situation in Catalonia. The legitimate Republican government was supported by a number of factions with conflicting aims.
Orwell was at first exasperated by this "kaleidoscope" of political parties and trade unions, "with their tiresome names". The ILP was linked to the POUM – Partido Obrero de Unificación Marxista, so Orwell joined them.
At first there was very little military action and Orwell was shocked by the lack of munitions, food and firewood, as well as other extreme deprivations.
With his Cadet Corps and police training, Orwell was quickly made a corporal.
Meanwhile, back in England, Eileen had been handling the issues relating to the publication of The Road to Wigan Pier before setting out for Spain herself. Eileen volunteered for a post with John McNair in the ILP office and with help, paid visits to her husband, bringing him English tea, chocolate and cigars.
Orwell had to spend some days in hospital with a poisoned hand and had most of his possessions stolen by the staff. He returned to the front and saw some action in a night attack on the Nationalist trenches where he chased an enemy soldier with a bayonet and bombed an enemy rifle position.
In April, Orwell returned to Barcelona. Wanting to be sent to the Madrid front, which meant he "must join the International Column", he approached a Communist friend attached to the Spanish Medical Aid and explained his case. "Although he did not think much of the Communists, Orwell was still ready to treat them as friends and allies. That would soon change."
The campaign of lies and distortion waged by the Communist press, in which the POUM was accused of collaborating with the fascists, had a dramatic effect on Orwell. Instead of joining the International Brigades as he had intended, he decided to return to the Aragon Front.
There he was wounded in the throat by a sniper's bullet. At 6 ft 2 in (1.88 m), Orwell was considerably taller than the Spanish fighters and had been warned against standing against the trench parapet.
He recovered sufficiently in hospital to get up, and on 27 May 1937 was sent on to a POUM sanatorium in the suburbs of Barcelona. The bullet had missed his main artery by the barest margin and his voice was barely audible. He was declared medically unfit for service.
With all the Republican in-fighting the Orwells escaped from Spain by train and returned to England. On 13 July 1937 a deposition was presented to the Tribunal for Espionage & High Treason in Valencia, charging the Orwells with "rabid Trotskyism", and being agents of the POUM. The trial of the leaders of the POUM and of Orwell (in his absence) took place in Barcelona in October and November 1938.
Observing events from French Morocco, Orwell wrote that "from the start every kind of lie, including flagrant absurdities, has been circulated in the Communist press."
Orwell's experiences in the Spanish Civil War gave rise to Homage to Catalonia (1938).In his book, The International Brigades: Fascism, Freedom and the Spanish Civil War, Giles Tremlett writes that according to Soviet files, Orwell and his wife Eileen were spied on in Barcelona in May 1937. "The papers are documentary evidence that not only Orwell, but also his wife Eileen, were being watched closely".
Orwell returned to England in June 1937, and settled down to animal husbandry and writing Homage to Catalonia.
Homage to Catalonia was published by Secker & Warburg in 1938 and was a commercial flop.
Following his experiences as a militiaman in the Spanish Civil War, Orwell wrote: "Every line of serious work that I have written since 1936 has been written, directly or indirectly, against totalitarianism and for democratic Socialism as I understand it".
In Homage to Catalonia he brings to bear all the force of his humanity, passion and clarity, describing with bitter intensity the bright hopes and cynical betrayals of that chaotic episode: the revolutionary euphoria of Barcelona, the courage of ordinary Spanish men and women he fought alongside, the terror and confusion of the front, his near-fatal bullet wound and the vicious treachery of his supposed allies.
A first-hand account of the brutal conditions of the Spanish Civil War, George Orwell's Homage to Catalonia has made a significant contribution to my understanding of that conflict, and to that of countless others.
I have also read The Road to Wigan Pier, Keep the Aspidistra Flying, Down and Out in Paris and London and, of course, Animal Farm and Nineteen Eighty-Four.
A great writer, indeed.
His contribution to the English language, in the form of words and phrases, mainly from Nineteen Eighty-Four, is astonishing: Room 101, Big Brother, newspeak, doublethink, the Thought Police, unperson and thoughtcrime are some examples.
The term Cold War is also attributed to Orwell.
He died young, at 46, after a life plagued by ill health. But what a legacy, Mr Blair!
© The Culture Vulture
Acknowledgements:
Amazon
Bing
Google
Wikipedia
Tags: Animal Farm, Big Brother, Cold War, Culture Vulture, doublethink, Down and Out in Paris and London, Elaine O'Shaughnessy, Eric Blair, General Francisco Franco, George Orwell, Homage to Catalonia, ILP, International Brigades, International Labour Party, Keep the Aspidistra Flying, newspeak, Nineteen Eighty-Four, POUM, Room 101, Spanish Civil War, The Road to Wigan Pier, thoughtcrime, Thought Police, unperson