Arriate

Ricardo Davila [more information needed]
Miguel Duran [more information needed]
Benaojan
Christine Ellingham, painter (England)
David Marshall, sculptor (Scotland)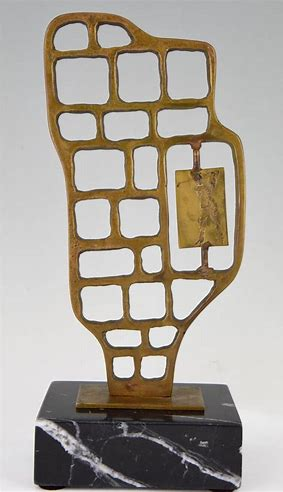 Carlos Matoso, painter, Benaojan
J M Pembado, painter, Huesca
Cortes de la Frontera
Apart from anything else, Cortes and sister village, Cañada del Real Tesoro, boast several murals.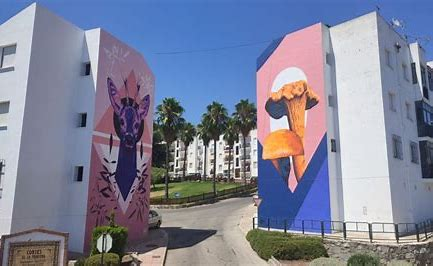 Mural by Sake Ieneka (cadenaser.com)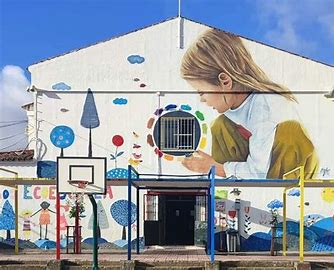 Primary School in Cortes - El Corto (coperonda.es)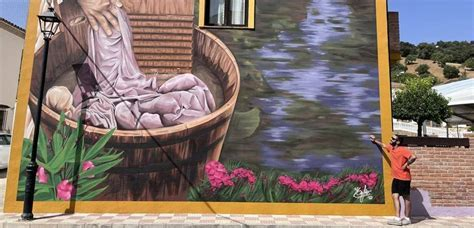 Mural by El Corto (SUR in English)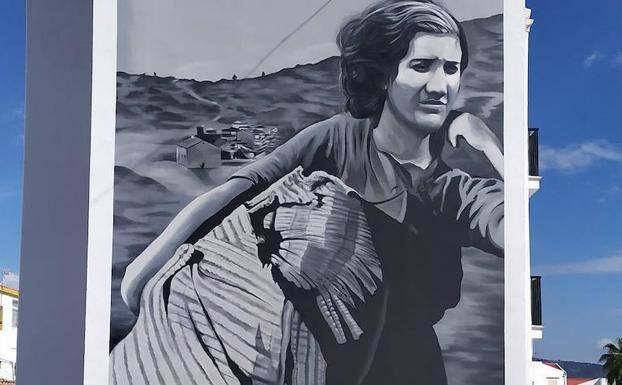 Mural by El Corto (Sake Ink)
Artists include: Roberto Barba (Spain); Sana Lisova (Ukraine);
Gaucin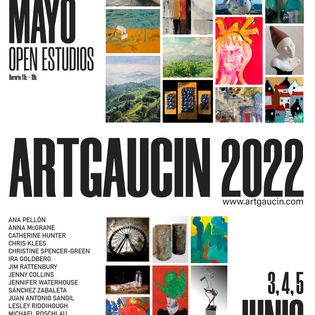 Gaucin artists have collaborated for many years and have "Open Studios" for a week every May and ArtGaucin in early June.
Artists include: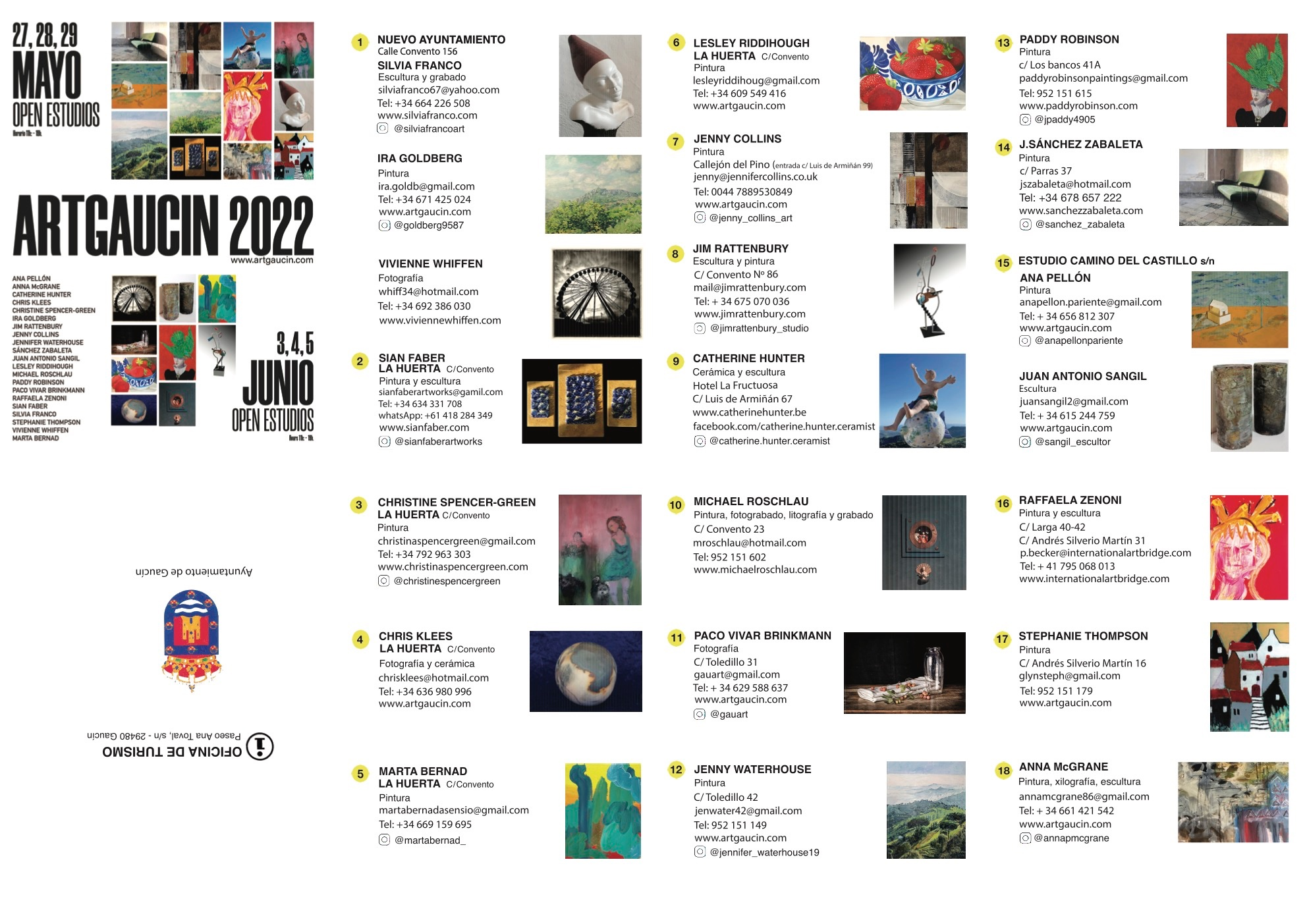 Genalguacil
El Pueblo Museo, as it is known, this remote village holds an annual festival, whereby artists from around the world apply to take part. They are given free board and lodging, facilities and materials, and their task is to produce a piece of street art for the village.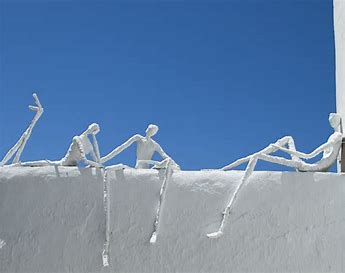 There is also a permanent exhibition in the Museum of Contemporary Art "Fernando Centeno López" in the village.
A recommended visit.
Montejaque
There are and have been a number of artists working independently in the village for many years.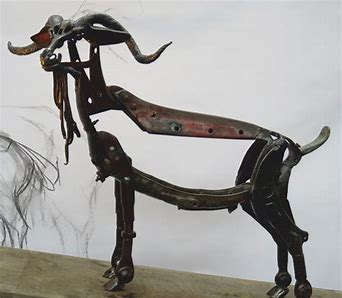 La cabra montejaqueña by Helen Dennerley
They include: Helen Dennerley (Scotland); Heino Goeb (Germany); Patricia Lane (England); Paco Naranjo (Montejaque); A N Other (Germany);
Ronda
Ronda probably has many more artists than featured here. Apologies if you were left out. Please contact us and we shall gladly add you in.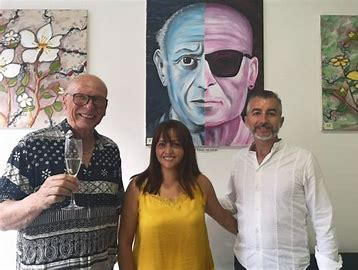 Udo Burkhardt at opening of his exhibition in Cafe Blanco y Negro (Courtesy: Charry TV)
Artists known to us include: Philip Amis (UK, then Ronda - deceased); Udo Burkhardt (Germany, now Ronda); Emilio Garcia (Ronda); Sebastian Hedgecoe (UK, now Genalguacil); Virginia Jimenez Perez (Ronda); Elaine Moore (UK, now Ronda); Alan Pearson (UK); Georgina Richmond (UK, now La Indiana); Mari Carmen Ruiz Gomez (Sevilla, now Ronda); Ana Maria Slebi (Colombia, now Ronda); David Smeaton (UK, now La Indiana)
STOP PRESS: The recently established Asociacion de Artistas, RondARTE, held its inaugural exhibition in the Convento, Ronda, in October 2023.


Ronda also boasts several stunning murals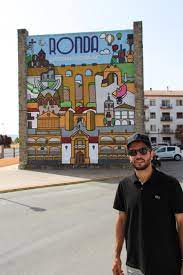 Mural by Victor Fernandez (Photo: Maria Jose Garcia)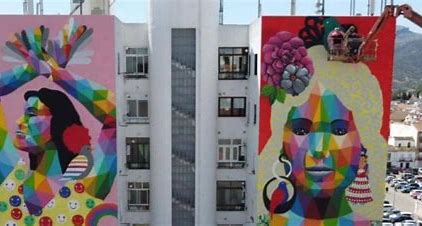 Mural by 'Okuda' (Photo: Diario Sur)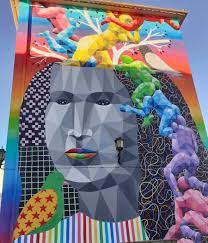 Mural by 'Okuda' (Photo: Andalucia Informacion)