AIR LINKS
There are four airports within 1.5 to 2 hours by road from Ronda, namely Malaga, Sevilla, Jerez de la Frontera and Gibraltar.
Malaga has most routes from all over Europe. Sevilla has fewer but they can be cheaper. Jerez has seasonal flights and flights to Gibraltar are mainly from the UK.
RAIL LINKS
The train company is RENFE. In theory you can travel to Ronda by train from Malaga, but it's complicated.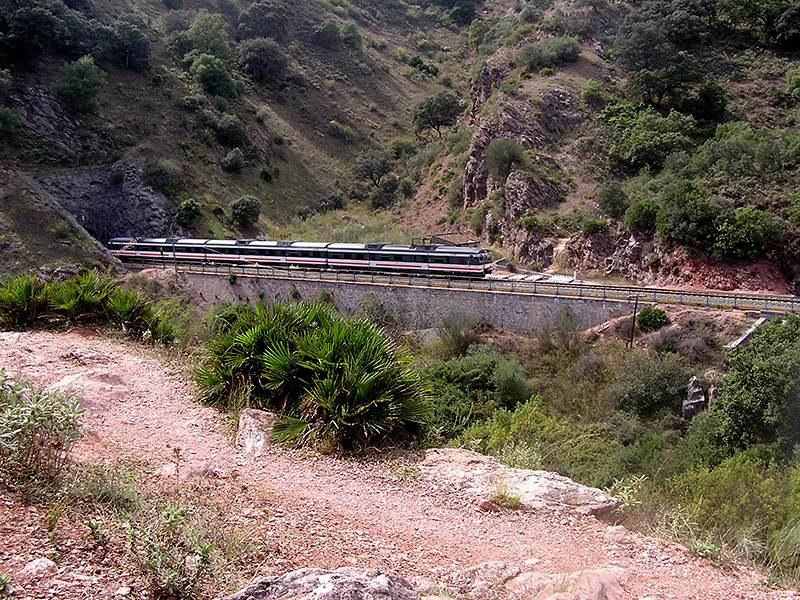 Local rail services are relatively good, however. Ronda and the villages of the Guadiaro Valley (Benaojan/Montejaque; Jimera de Libar; Cortes de la Frontera; Gaucin; San Pablo de Buceite; Jimena de la Frontera; Castellar de la Frontera; San Roque) are served by trains on the Madrid-Algeciras line.
BUS LINKS
From Ronda bus station you can catch intercity buses to Málaga, Sevilla, Marbella, Cádiz, Algeciras, and Fuengirola. All other destinations can be reached by connecting bus in either Sevilla or Málaga.
There are several companies, eg Damas, Comes, Transportes Generales Portillo, Horizonte Sur, Autocares Lara, and Sierra de las Nieves. Make sure you go to the appropriate ticket office at the bus station for your route.
BY TAXI
Check LISTINGS for contact numbers.
As yet Uber does not operate in Ronda.