This is not a booking site - there are plenty of those already. This is just a list of some recommended places to stay, ranging from hotels, resorts, guesthouses, B&Bs, apartments, village houses and casas rurales across the Serrania de Ronda.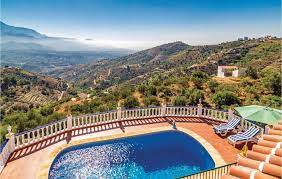 If you are interested in anything here, please contact the accommodation direct or send a message to
***
A1 HOLIDAYS
Montejaque (Malaga)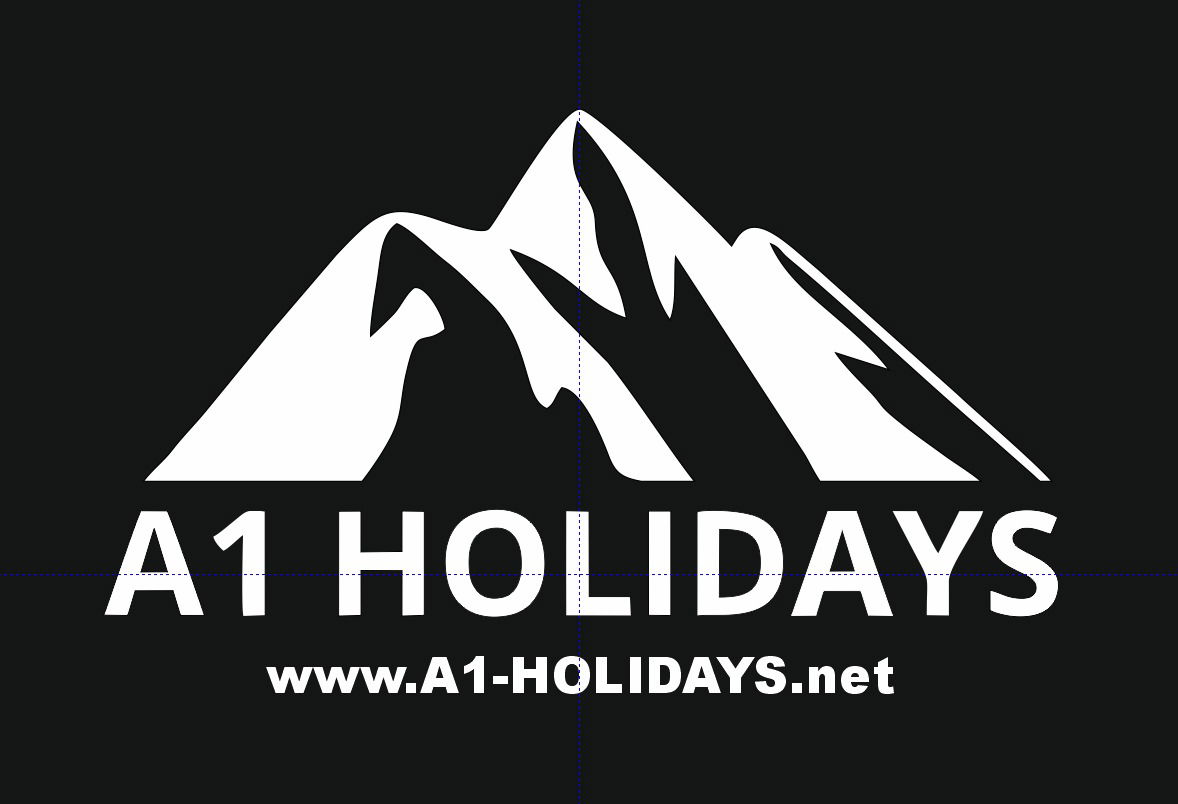 Rural tourism at its best
Hiking, cycling, birdwatching and much much more.
Two delightful village houses for holiday lets in MONTEJAQUE (Malaga)
CASA MONTEJAQUE - Sleeps 6 in 3 double bedrooms; 2 bathrooms; internal patio; large roof terrace; views; easy access.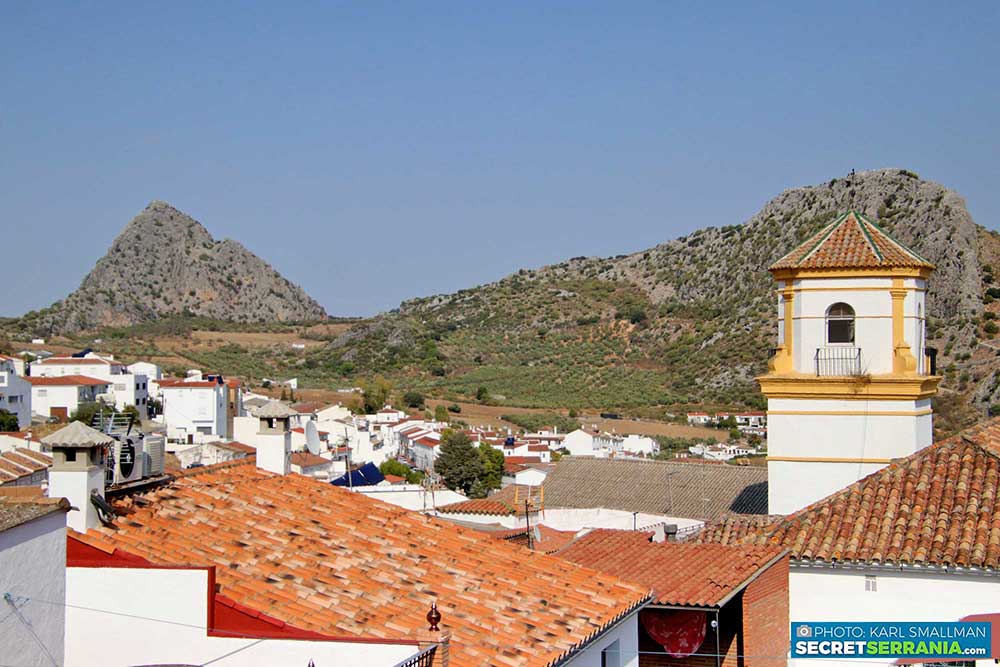 View from roof terrace of Casa Montejaque
CASA RITA - Sleeps 4, 2.5 bathrooms, jacuzzi, 3 terraces, peaceful, views.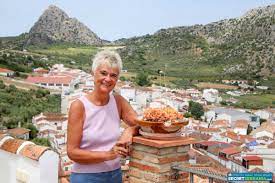 View from roof terrace of Casa Rita with owner Rita
For full details of either of these properties, please contact Paul (English, French, German and Spanish spoken):
(+34) 636 52 75 16
***
BANU RABAH Rural Hotel
Benarrabá (Malaga)
Calle Sierra Bermeja, 29490 Benarrabá
***
PISO BLANCO
Ronda
Calle Salvador Marin Carrasco 28b
Tel: (+33) 6 76 82 48 36
***
CASITAS DE LA SIERRA
Montejaque (Malaga)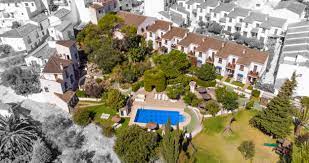 Aerial view of Casitas de la Sierra
Awaiting copy
***
HOTEL CATALONIA ****
Ronda
Calle Virgen de la Paz 16, 29400 Ronda (Málaga)
***
HOTEL MOLINO DE CUATRO PARADAS
Benaojan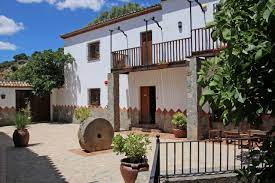 Courtyard at Hotel Molino de Cuatro Paradas
El Hotel Molino Cuatro Paradas es un molino de harina restaurado con encanto situado en las afueras del popular pueblo de Benaoján, a orillas del río Guadiaro, cerca de Ronda, Málaga, España.
Este hotel rural tiene diez habitaciones de hotel bellamente amuebladas que ofrecen una variedad de alojamiento. Algunas de las habitaciones tienen vistas al río, mientras que otras se abren directamente al patio central del hotel y algunas tienen balcones privados.
El hotel tiene un pequeño bar que está bien surtido con una variedad de cervezas, vinos, licores y refrescos. También hay una popular terraza fluvial al aire libre que se encuentra en las orillas del río con vistas espectaculares de los riscos circundantes. Aquí los huéspedes del hotel pueden leer, observar las aves que frecuentan el río o simplemente relajarse y saborear el ambiente.
Ya sea que sea un caminante, un observador de aves, un espeleólogo o simplemente desee explorar el área en automóvil, quedará fascinado por la belleza y la variedad del paisaje montañoso. Entre las escarpadas lomas de las Sierras de Líbar y Grazalema y las laderas más redondeadas de la Sierra de las Nieves se extienden los escarpados valles de los ríos Genal y Guadiaro. Con la atracción añadida de los pueblos blancos que brindan hermosos escenarios, interés histórico y una fuente de refrigerio necesario, el área ofrece una notable riqueza y variedad de experiencias para visitantes de todo tipo.
***
HOTEL MOLINO DEL PUENTE
Ronda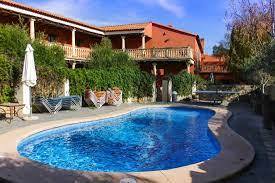 The pool at Hotel Molino del Puente
How it all began
A Labour of 'Love'

Having run the very successful Harbour Lights Restaurant in Puerto Cabopino, Marbella for 12 years, Ian, Elaine and their 3 girls decided to "up sticks" and head for the Ronda hills in 2003.
From Mill Ruins to
Hotel Molino del Puente is a renovated 17th Century olive oil and flour mill which took 2 years of hard toil to complete. Many artefacts from the building´s time as a working mill still remain, including an original olive press in the restaurant. The aim was to retain much of the building´s original charm, and combine it with modern features and stylish decor. The gardens are built on two terraces with fruit trees, leading down to a beautiful waterfall giving the restaurant its name "La Cascada."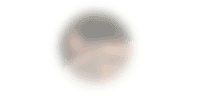 Boutique Hotel
The hotel first opened its doors
to guests in 2005 and quickly gained a reputation for excellent food, stunning rooms, picturesque gardens and warm, friendly service.
Elaine Love
says:
"We really wanted to create somewhere special for people to stay with a top class restaurant. It was hard work but we prefer to think of it as a "labour of love", as it was so worthwhile. We have recently added three new rooms which are receiving rave reviews and the restaurant is busier than ever."
La Cascada Restaurant
The couple built up an enviable reputation on the Costa del Sol for creating mouth-watering and creative European cuisine in a highly competitive market. Having transported their hospitality skills to Ronda, La Cascada restaurant is now a top-class eaterie in its own right and allows Ian and Elaine to share their passion for fine wines, innovative food and "all things good" with their guests. La Cascada continues to receive top reviews for its delicious food and recommended local wines.
***
HOTEL MOLINO DEL SANTO
Estación de Benaoján
Barriada Estación s/n, 29370 Benaoján (Málaga)
***
CASA MOSAICA
Gaucin
Calle Jacobo Real, 1, Gaucín (Malaga)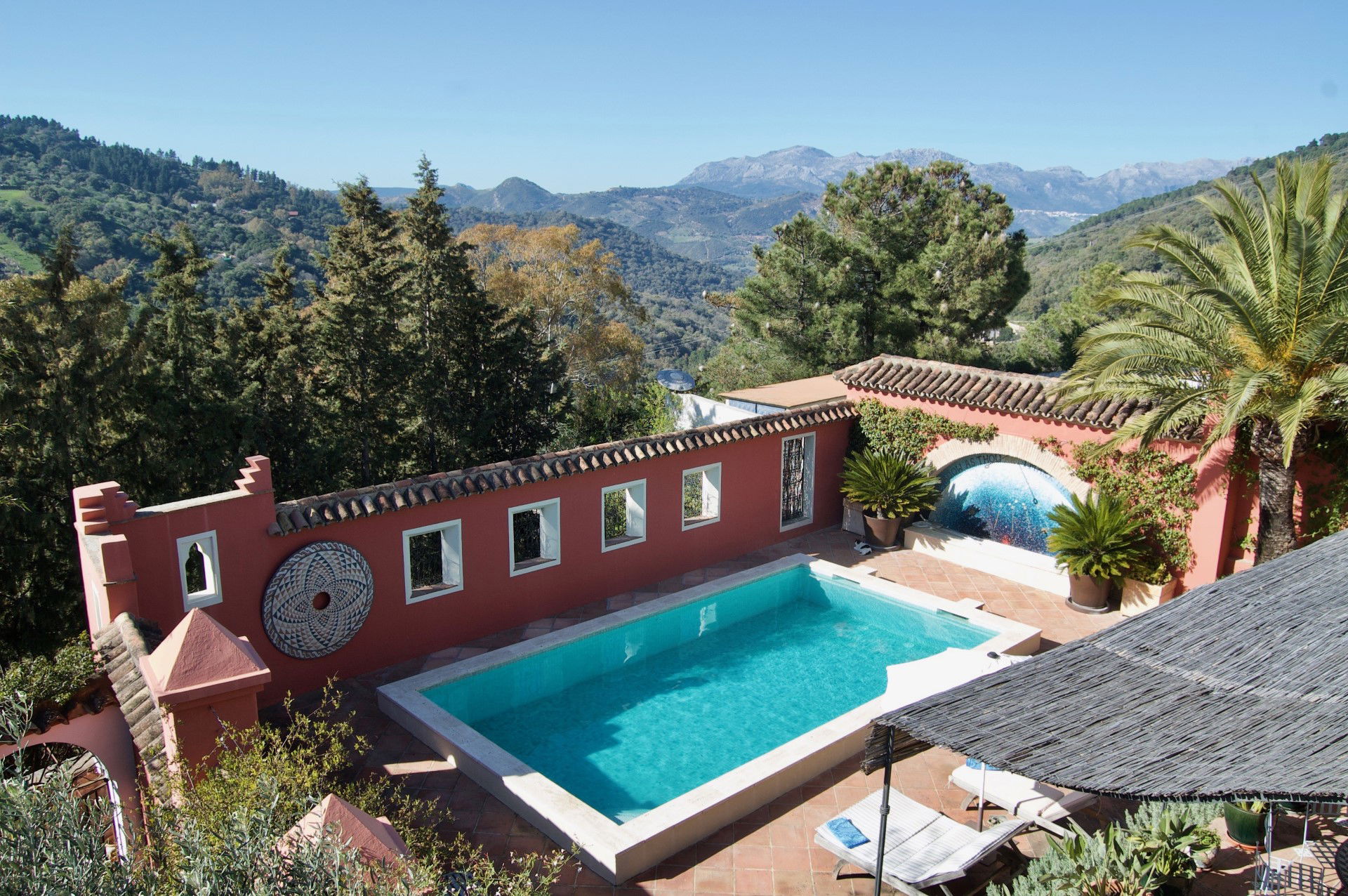 Photo by Emma Cornish
"A dream home away from home"
***
HOTEL PALACETE DE MAÑARA
Montejaque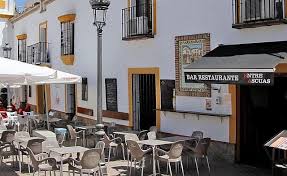 Hotel Palacete de Mañara with adjoining Restaurant Entre Ascuas
Perfect Palace
It started life as a ham factory, only becoming a hotel and restaurant once the pork products industry went into decline in the 1980s.
Now the Hotel Palacete de Mañara in Montejaque is rolling in clover again, as it roars back to life after a series of foreign owners failed to make a success of it.
In part, thanks to its excellent restaurant, Entre Ascuas, this charming mountain hostelry had a record year for visitors in 2022. Most of this is thanks to a local girl, Ana Tornay, and her husband, Alvaro Gutierrez, from Ubrique, who have been working round the clock since taking over three years ago.
The Spanish couple immediately started to serve great coffee, interesting tapas and well-priced raciones, as well as a la carte meals.
They have put on occasional events to attract the punters, including live music, an excellent quiz aimed at locals as well as foreigners, and occasional disco nights.
Ana is the head chef and Alvaro is front of house, supported by a team of eight waiters and kitchen staff.
[Courtesy of The Olive Press newspaper, November 2022]
Contact details:
Tel: 623 17 49 03
email: a.universa@gmail.com
***
CASA PALOMA
Montejaque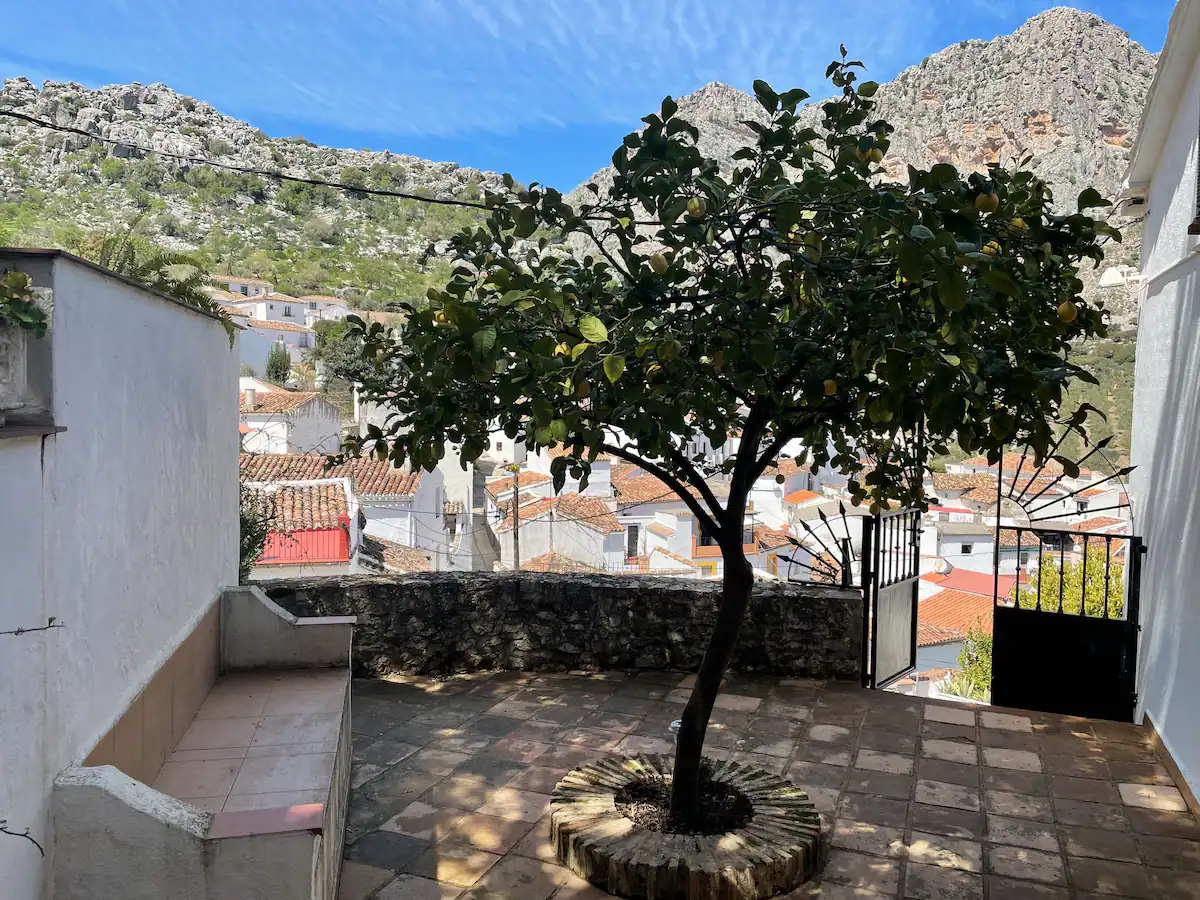 Awaiting copy
Contact:
Kathryn Ogilvy on (+44) 7769 885996
Tamara Nieto Garcia (+34) 672 35 09 27
***
CASA PINZON
Montejaque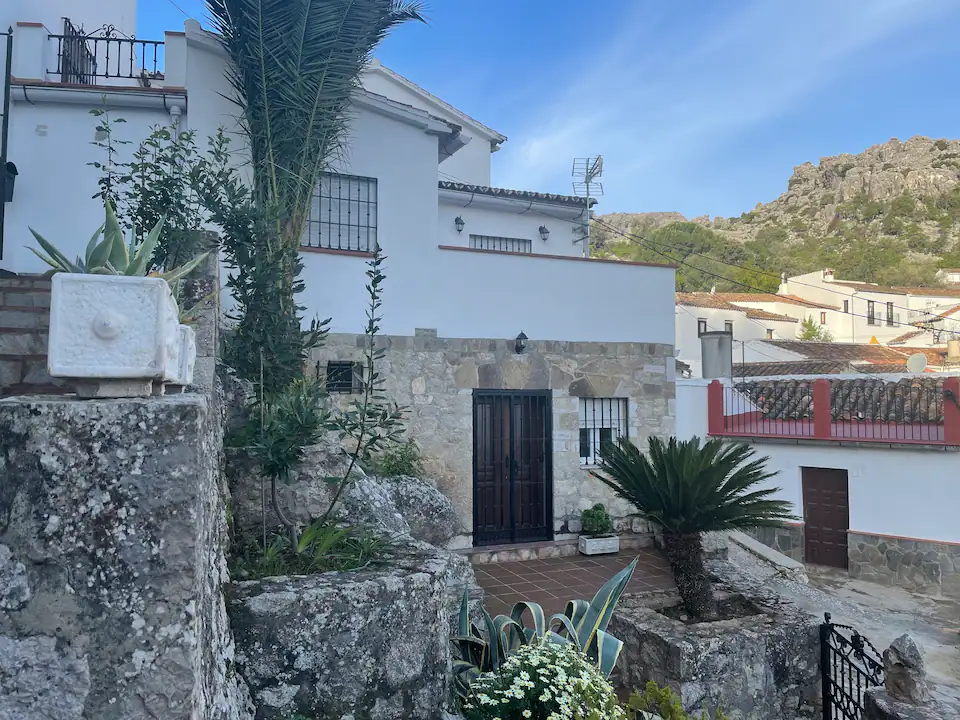 Three bedroom house, sleeping five, situated high in the old part of the village of Montejaque, commanding wonderful views of the mountains and surrounding countryside. Ideal for walkers. Small patio at front and balcony. Shared use of gardens with dip pool, large terrace and barbecue area. Wifi and Smart TV. Fully equipped kitchen with fridge, hob, microwave, worktop oven, kettle, washing machine, utensils, etc. King-size bedroom with ensuite, twin-bedded room and single bedroom, plus bathroom.
Licence number
VFT/MA/51760
Contact:
Kathryn Ogilvy on (+44) 7769 885996
Tamara Nieto Garcia (+34) 672 35 09 27
***
POSADA DEL FRESNO
Montejaque
Calle Cervantes 2, 29360 Montejaque (Málaga)
***
HOTEL REINA VICTORIA Wellness & Spa
Ronda
Calle Jerez 25, 29400 Ronda (Málaga)
***
FINCA RETAMA
Ronda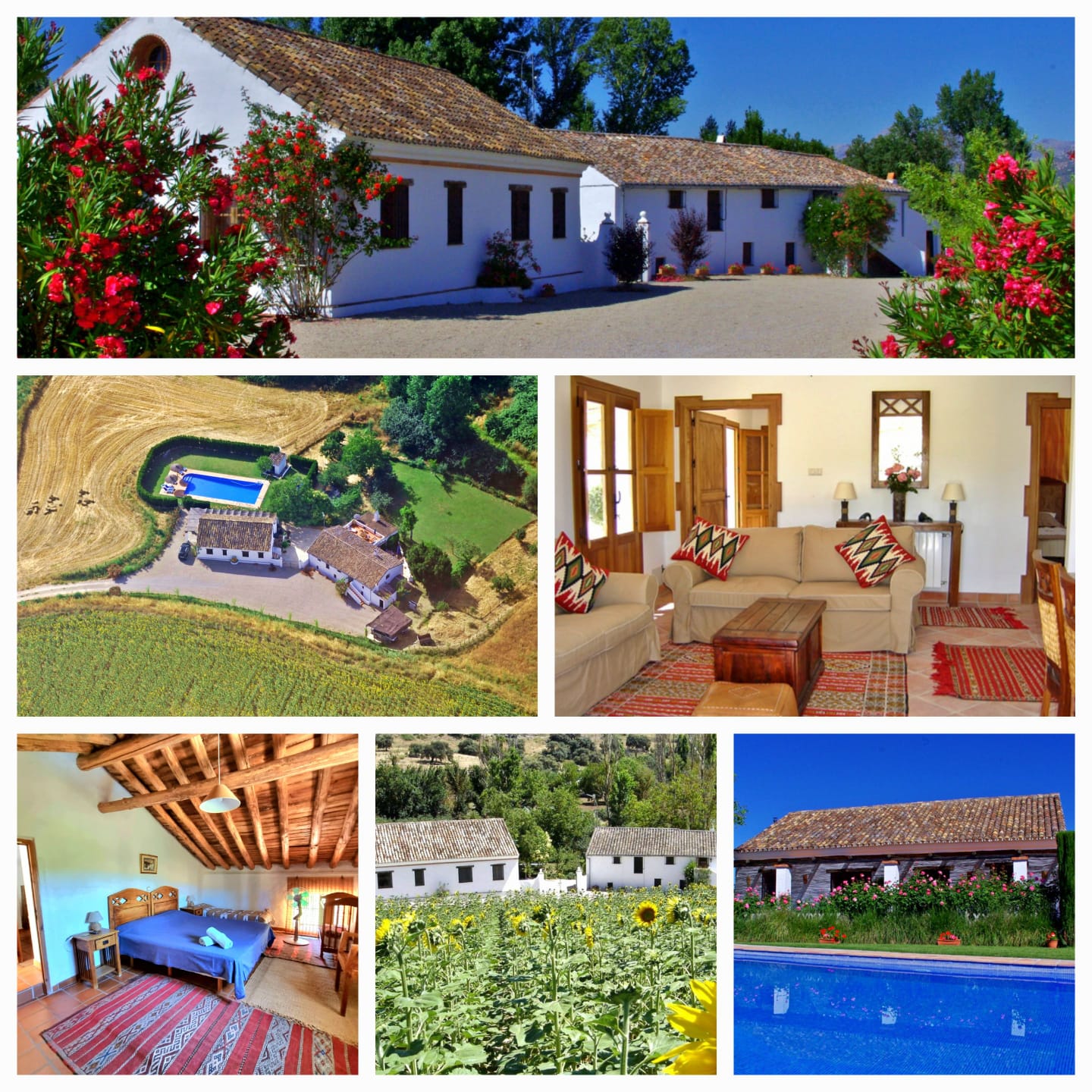 Assorted views of Finca Retama
A lovely, luxury 2 bed 2 bath country villa with disabled access.
In addition, a beautifully restored 3 bed 2 bath farmhouse apartment (top half).
Both self-catering rentals are tastefully decorated to a Moorish theme and have the use of our extra large 15m+ pool (the biggest and warmest in the area).
The property is fully fenced, landscaped and private.
Just 10 minutes' drive from charming and historic Ronda.
The two properties can be rented individually or together.
Available all year round.
Tel: (+34) 666 40 73 33
Also available from the same owners:
CASITAMAR, Casares Playa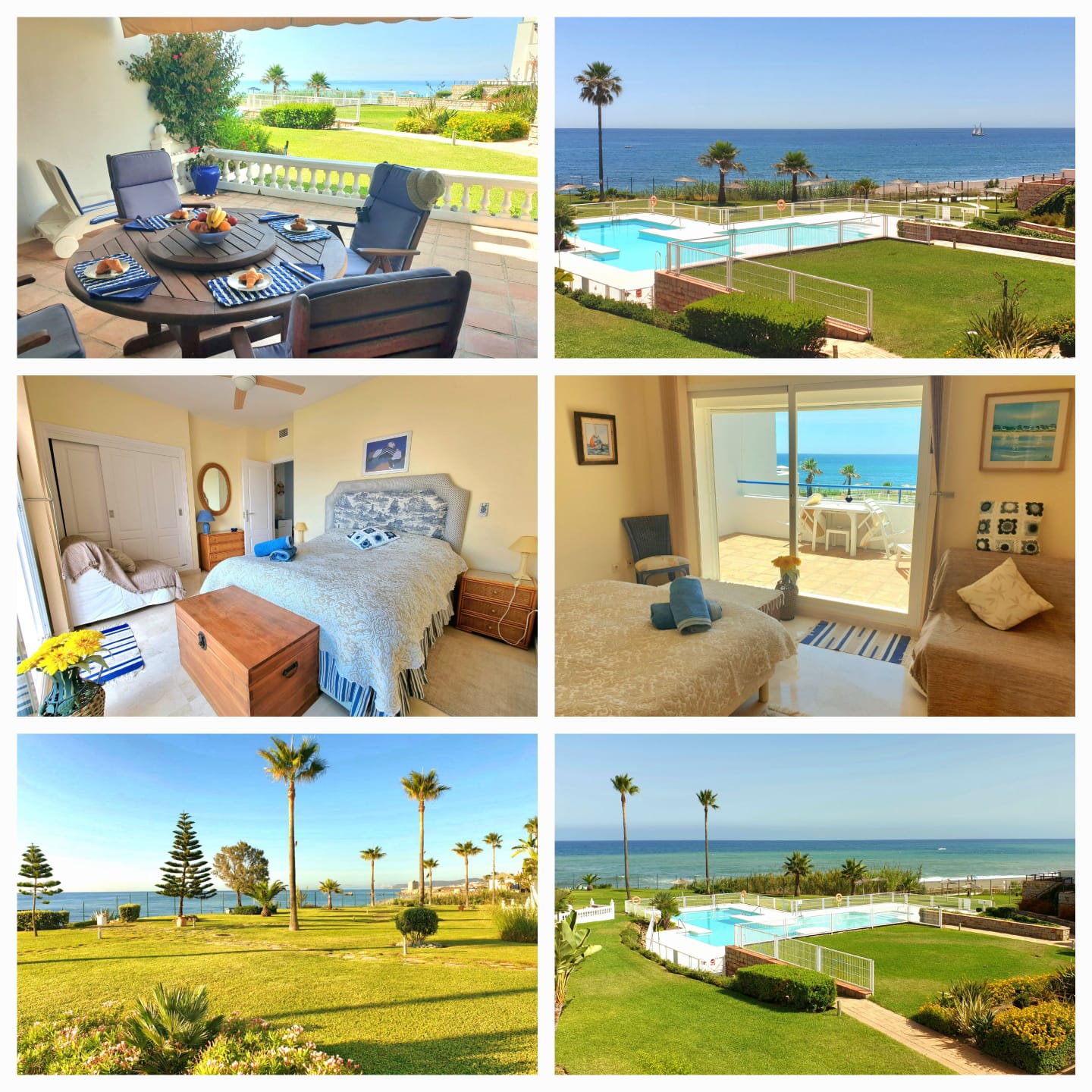 Casitamar is a spacious front-line 2 bed 2 bath (max. 4 + 1 child) beach house on 2 floors with large private terraces.
Wide uninterrupted views over clear Mediterranean seas to Africa.
Just a few metres from the beach the property enjoys mature , manicured , lawned gardens with palm trees and pretty flowers.
Two large communal pools.
Casitamar is private with its own front door and private parking within a secure gated community,
Satellite TV, Wi_Fi, aircon and heating.
Beach restaurants within walking distance.
Tel: (+34) 666 40 73 33
Review of Casitamar, Casares Playa (Malaga)
"We've just spent a great 4 days in this delightful, first-line house in Casares Playa, near Estepona.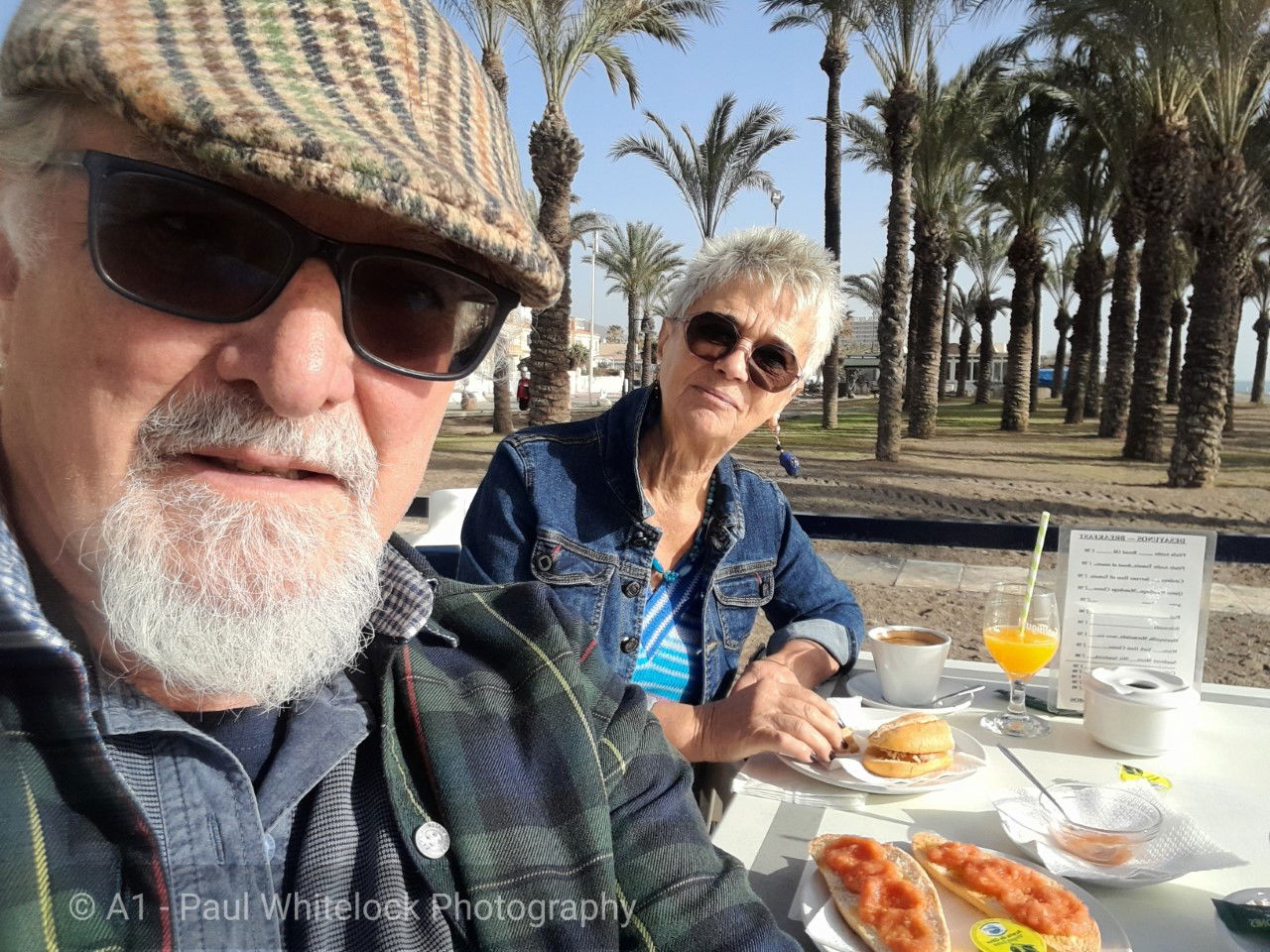 "The weather was fresh, but sunny, and the Med was calm.
"This 2-storey semi-detached house is large and well appointed. The two of us rattled around a bit, to be honest!
"With 2 bedrooms, 2 bathrooms, lounge/diner, separate large fully equipped kitchen, first floor balcony and ground floor terrace, this end house has an unrestricted sea view.
"The communal gardens are beautifully manicured and the two large pools spotlessly clean. The water was a bit nippy, but, hey, we were in November.
"We thoroughly recommend Casitamar."
Paul & Rita Whitelock, November 2023
***


HOTEL RONDA MOMENTS
Ronda
Partida los Morales 28, 29400 Ronda (Málaga)
***
HOTEL RONDA VALLEY
Ronda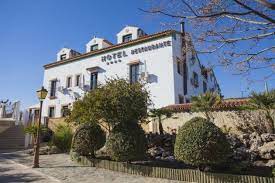 Hotel Ronda Valley (formerly Hotel Don Benito)
Hotel Ronda Valley is located a few minutes away from the privileged location of Ronda, one of the more interesting cities of Andalucía.

In Hotel Ronda Valley, we guarantee a pleasant stay full of experiences.

We have 22 rooms offering a warm environment so you feel at home. Our rooms are equipped with all luxury details, for example our magnificent fireplace for the winter and our relaxing outdoor pool for the summer.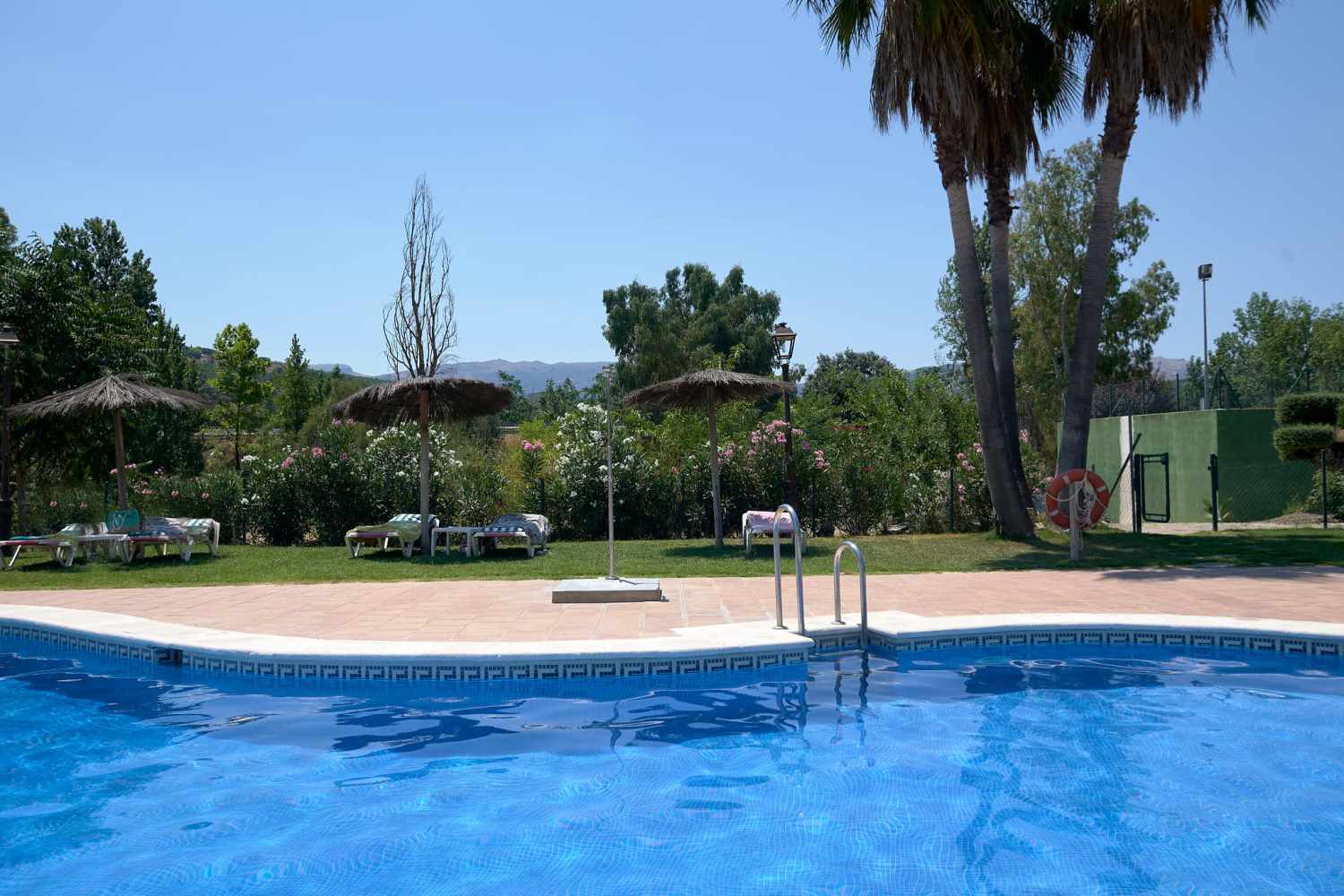 The beautiful swimming pool at Hotel Ronda Valley
ADDRESS
Crta A-374 Km 26
29400 Ronda Málaga Spain
CONTACT
Another - new – Ronda Valley
By Paul Whitelock
29 April 2023
Half-Welsh and familiar with the Rhondda Valley in South Wales, Paul has already written about "The Other Ronda Valley", near Ronda in Andalucía, where he has lived for nearly 15 years.
Now there is another – and new - Ronda Valley.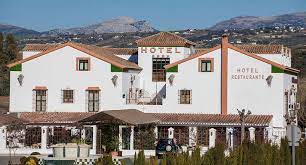 Just down the road from where I live on the outskirts of Ronda in a pedania known as Fuente de la Higuera, is a hotel, which has been known for decades as the Don Benito. The hotel has had a series of different "owners" – Spanish, Dutch, Spanish, Spanish and latterly Portuguese – none of whom, apart from the latter, managed to make it work, despite its prime location, huge car park, large terrace, pool and tennis and padel courts.
The penultimate owners, a small hotel group from Seville changed the name to Posada de Ronda, but after the bad flood in October 2018, which flooded the cellars and closed the hotel for months, they walked away. The current owners are Portuguese and they gave the place a makeover. They "chucked out the chintz", redecorated in lighter colours, and added a few stunning murals.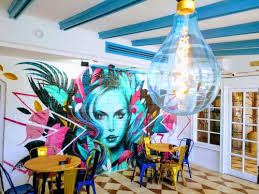 They also changed the hotel's name. To Ronda Valley to fit with their sister hotel in nearby Arriate called Ronda Moments.
With a staff overhaul and a new cook, things are looking up. Their competitive hotel room pricing ensures there are always guests.
And the bar accommodates the locals too: farmers, vineyard workers, gardeners, retired folk and a few guiris like me.
¡Salud!
Note: This article first appeared at eyeonspain.com
FURTHER READING:
The other "Ronda valley" (eyeonspain.com)
© Paul Whitelock
***
VILLA SILA
Benalauría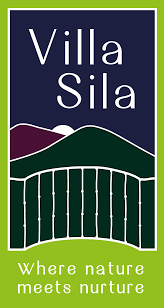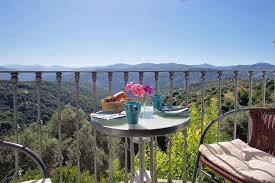 View from one of the balconies at Villa Sila
Calle de la Moraleda 48, 29491 Benalauría (Malaga)
•´¯`•. 𝐒𝐔𝐌𝐌𝐄𝐑 𝐍𝐄𝐖𝐒 𝐅𝐋𝐀𝐒𝐇! •´¯`•.
A cool new development at Villa Sila…
Have a look at my video to see the latest 𝑪𝑶𝑶𝑳 𝑵𝑬𝑾𝑺 and to see how your stay at Boho will be even better this summer:

Check out the comments or write to me to get more information.
#villasila
#splashpool
#splashpools
#pool
#pooltime
#poolside
#holidayhouse
#holidayhousewithpool
#coolsummer
#splishsplash
#splishsplash

#holiday
#holidayhome
#summer
#summervibes
#summertime
#andaluciaturismo
#andalucìa
#andaluciaviva
#andalucía
#Andalucia
#andalucia
#ronda
#valledelgenal
#valledelgenal

#valledelgenal




#valledelgenalpueblosmásbonitosdeespaña
#benalauria
#benalauría
#luxurylofts
***
CASA TAVIZNA
Montejaque
Calle Peñas 12, 29360 Montejaque (Málaga)