This substantial corner house with large garden and driveway on the much-desired Arenal 2000 estate in Ronda is currently undergoing a complete makeover. It will be available to buy around Christmas time.
Leti painting the perimeter wall
The property was built in 2001 as part of the Arenal 2000 development at the southern entrance to the Ciudad Soñada (City of Dreams).
Casa 87 has never been occupied. The current owners purchased the house in 2008, but they live abroad and have never used it.
They have now decided to renovate, with a view to using it for family holidays, or, if their asking price is met, to sell it.
The property is semi-detached with garden to three sides. It is fenced all round and secured by safety locks. In addition the house has an alarm system (Securitas Direct).
With three double bedrooms, two bathrooms - one en suite - on the first floor, plus a small terrace; and a large lounge, kitchen/diner, laundry room and a third WC on the ground floor, Casa 87 offers luxury modern accommodation.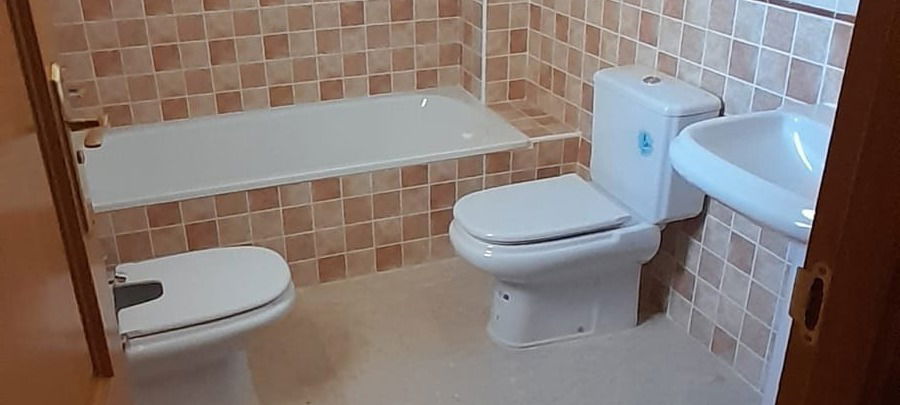 The en-suite bathroom
Windows are double-glazed with roller shutters and metal grills (rejas) on the ground floor. The house benefits from an air-conditioning system with a heating option.
The fully integrated kitchen boasts ample storage space and has a brand-new fridge-freezer, electric oven and hob, and an extractor fan. The laundry room contains the gas boiler, a brand-new washing machine and a sink.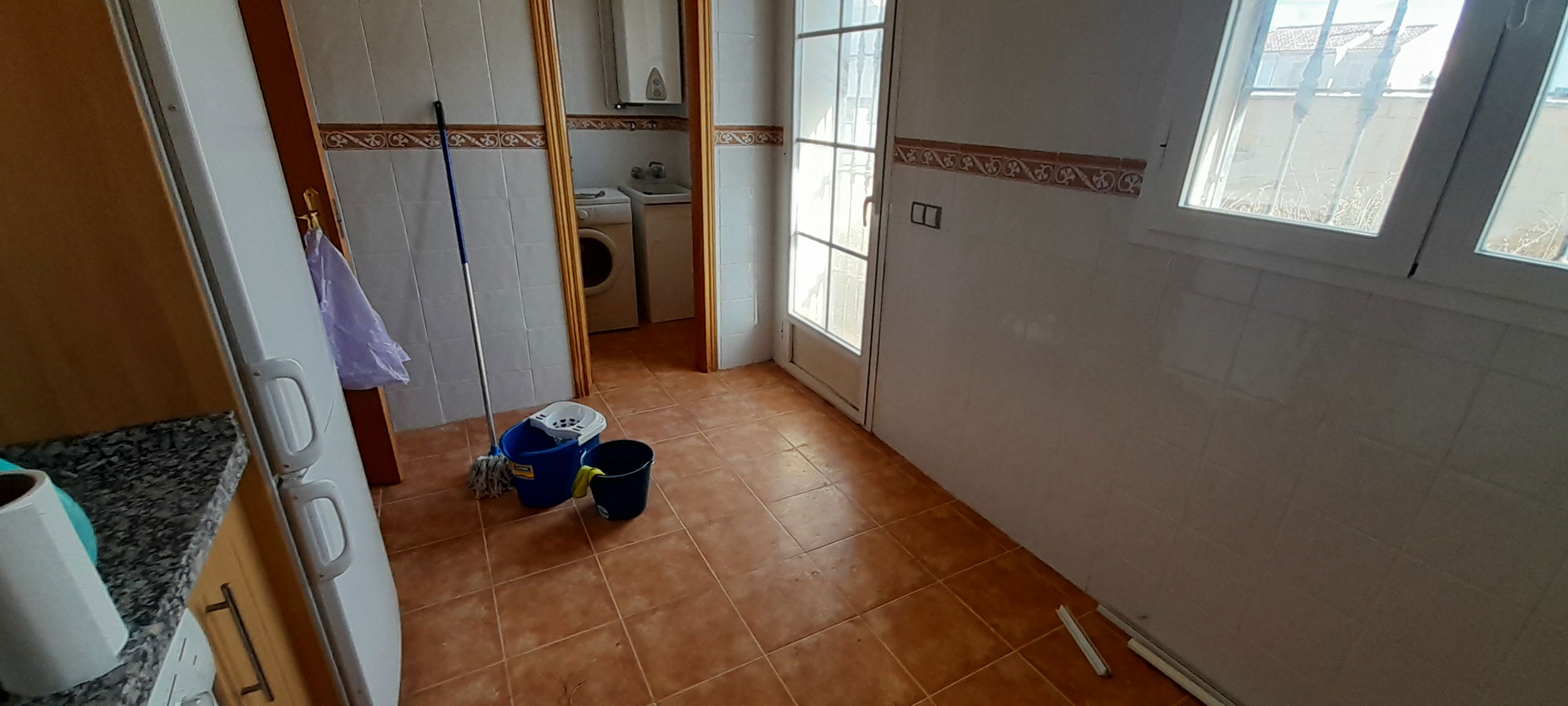 Partial view of the kitchen with laundry room at the back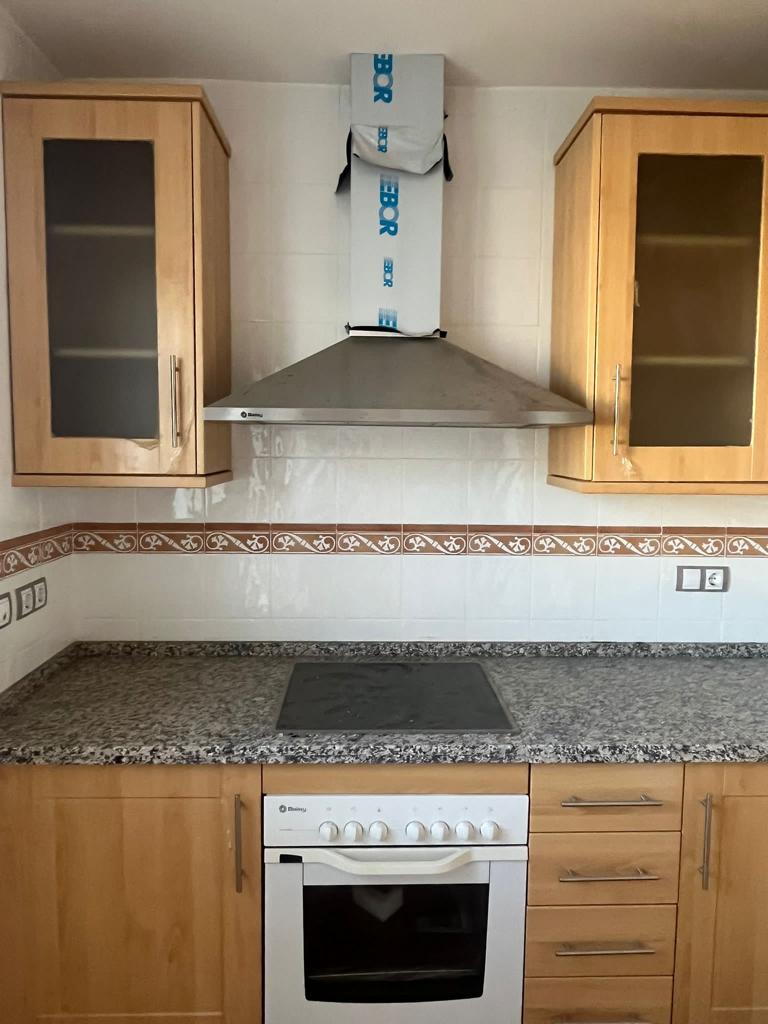 Partial view of the fully fitted kitchen
Outside the rear garden measures some 20 plus square metres. There is also garden to the side and front of the house. The whole site is enclosed by a wall with metal fencing, and screens for privacy.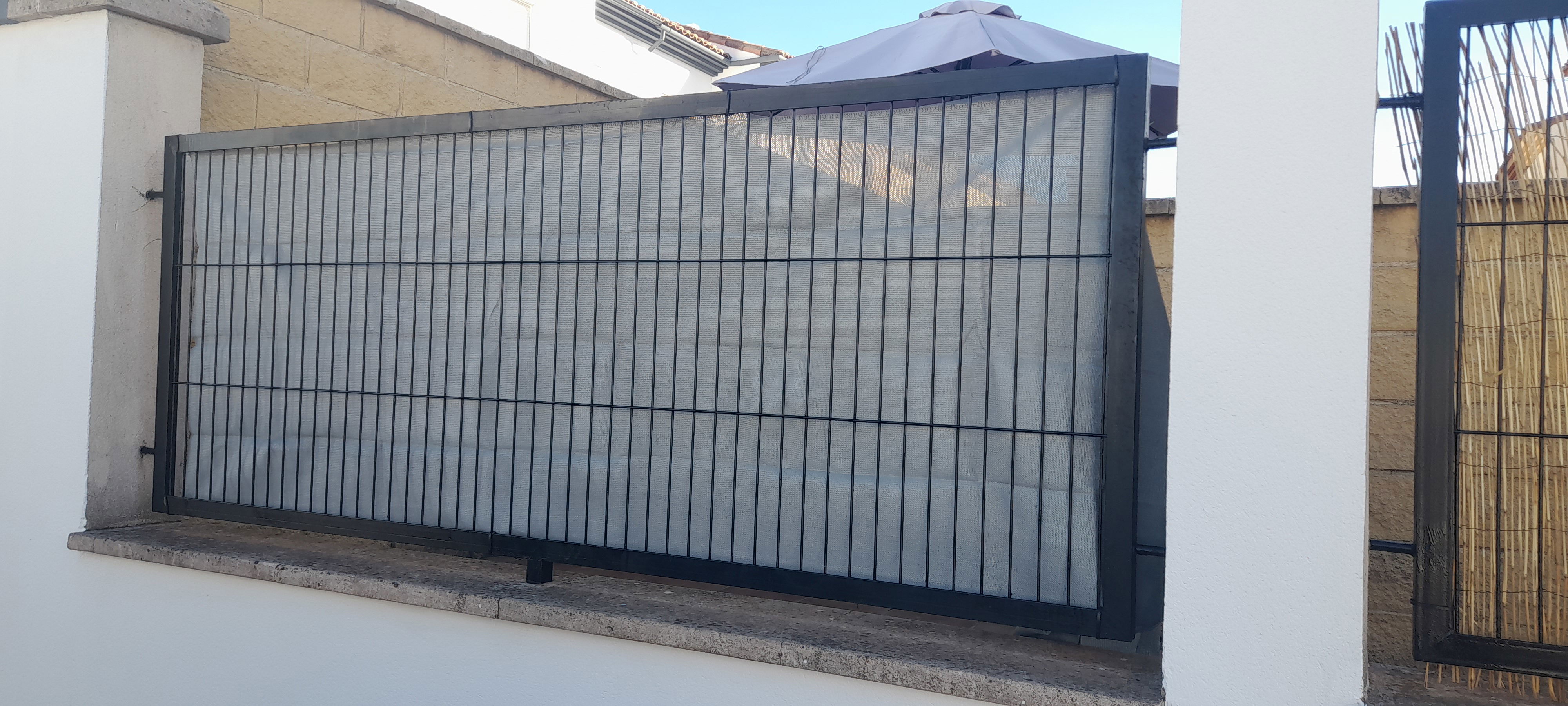 Partial view of side wall with metal railing and privacy screen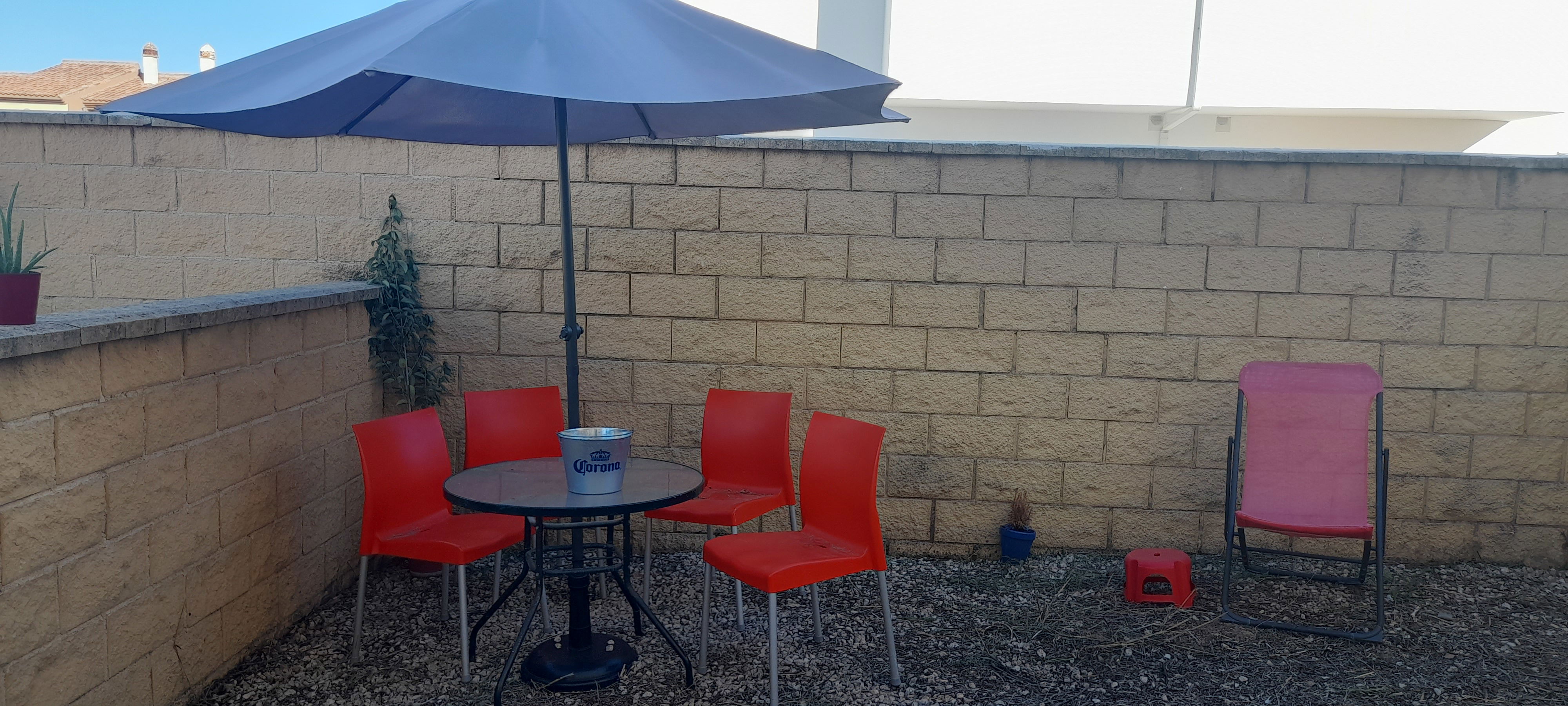 Partial view of the rear garden
The house is part-furnished meaning that the new owners can choose their own style.
Price: 199,950€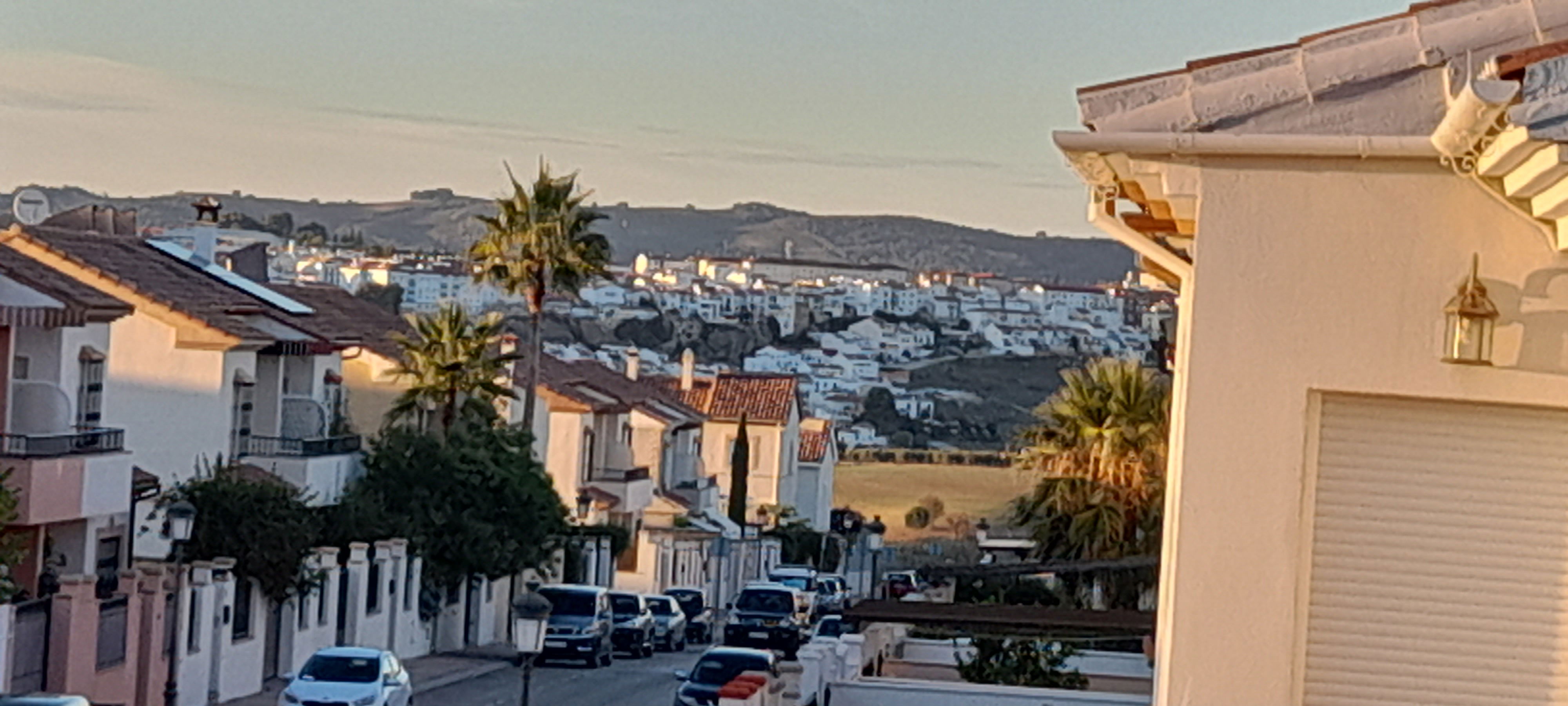 View of Ronda from the upstairs terrace
Contact information:
An early viewing is recommended as properties on this estate sell quickly.
Contact Paul at A1 INMOBILIARIA - Real Estate on 636 52 75 16 or drop by during the day for a sneak preview.
English, French, German and Spanish spoken.