Paul Whitelock has lived around these parts for going on 15 years. First of all in Montejaque and later in the campo outside Ronda. Here he lists the things he loves about living here.
But read on to find out what he doesn't like!
What I like?
I like
... waking each morning beside the woman I love and watching the sun rise through our window
… listening to the early morning chattering of the birds in the olive tree in our garden
… hearing the church bell chime Ave Maria at half-past eight each morning
… taking early morning coffee in a busy bar with local workers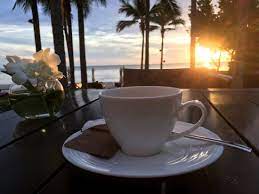 Courtesy of TripAdvisor
... the outdoor way of life on the streets and in the bars and cafes
… nattering with my Spanish neighbours about the weather and the cost of living
… being treated with kindness, respect and trust by the locals
… being known as the guiri that speaks good Spanish
… knowing personally the local cops and my bank manager
… foraging for firewood up the mountain near our house
… not needing to wear socks from April to October
… relaxing in the pool after a hard day's work
… visiting one of the many pueblos blancos in the area, each of them a gem in different ways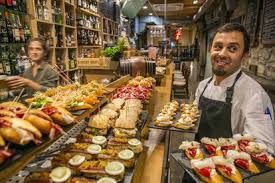 Courtesy of El Pais
… going for a paseo in the early evening and then for tapas with friends
… before going home to the woman I love and watching the sun set behind the mountains
What don't I like?
I can't think of a single thing…!
Well, there are a few things, in actual fact:
bureaucracy, litter, noise, animal cruelty, Spanish drivers, the andaluz accent, and, worst of all, CRUZCAMPO lager!
But they're the subject of another article .....
Further reading: